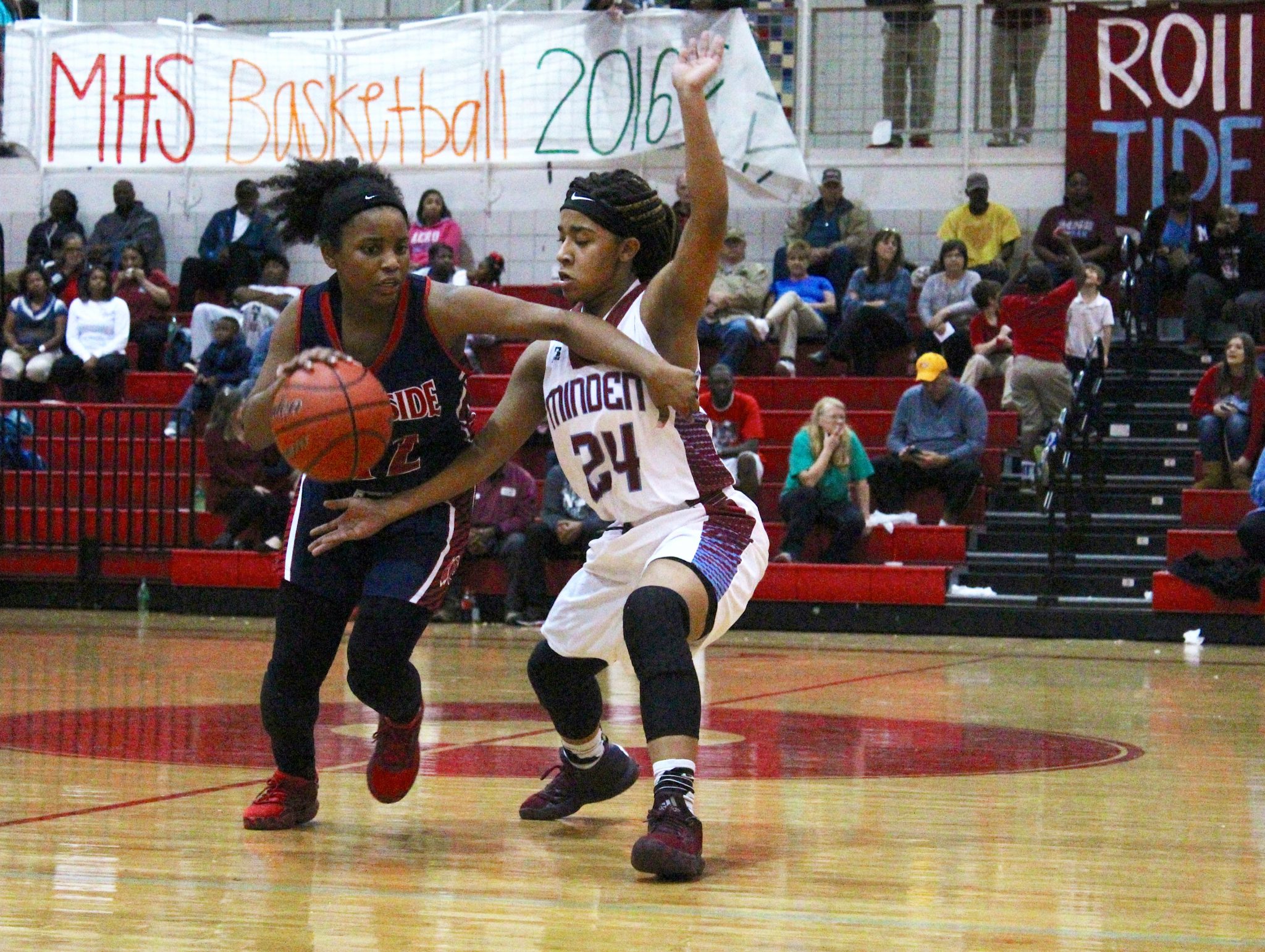 For the first time in six years, Lakeside defeated Minden in boys basketball in a post-football season matchup.
In a hard-fought battle, Lakeside used their length and defensive tenacity to overpower Minden in a frantic fourth-quarter scrap between parish rivals, 64-62.
Minden came out hot in the first half, taking a 29-23 lead into halftime.
In the third quarter, both teams got hot, with Lakeside starting the second half on an 11-5 run to tie the game at 34-34 with 4:33 to play in the third. Lakeside took a 1-point lead shortly after, but Minden responded with some sharp shooting to take a 48-45 lead into the final quarter.
With 3:38 remaining in the game and the score tied at 53, Jalen Gould took over. The lanky senior guard came up with a steal and assist to put the Warriors on top, then drained a 3-pointer from the left wing to give Lakeside a 5-point lead, pausing to let the crowd (an unusually small one for a rivalry game) admire his follow through.
Lakeside surged ahead at 62-53 with 1:08 to play. Minden answered with a final barrage of buckets, pulling within one point at 63-62 with 8 seconds left, but an A'Sean Davis 3-point prayer at the buzzer was off the mark.
"It was a game of runs," Lakeside head coach Jason Gould said. "We missed some free throws late that would have put the game away, but we were able to hold on."
Minden head coach Rennie Bailey was proud of his team's effort, but not so much with their execution down the stretch.
"It's starting to sound like a broken record," Bailey said. "But we have to be better defensively and develop a better understanding of how to play on the offensive end."
Jordan Becnel and Davis each had 16 points to lead Minden, while Chase Mitchell led Lakeside with 17 points and Michael Bradford added 16.
Lady Tiders vs. Lady Warriors
The Minden Lady Tiders moved to 5-1 with a 67-25 win over the Lady Warriors.
"I thought we got off to a good start, knocked some shots down and ran the floor pretty good," Minden head coach Jacob Brown said.
Minden led 23-4 after one quarter, and only continued to roll from there.
"We still have times where we need to take care of the ball and do a better job of blocking out. There's still a lot of growing we need to do as a team," Brown said.
Derrica Gilbert led Minden with 13 points, Taylor Banks and Bre Rodgers added 12 and Whitney Aubrey and Shi Loftin added 8.