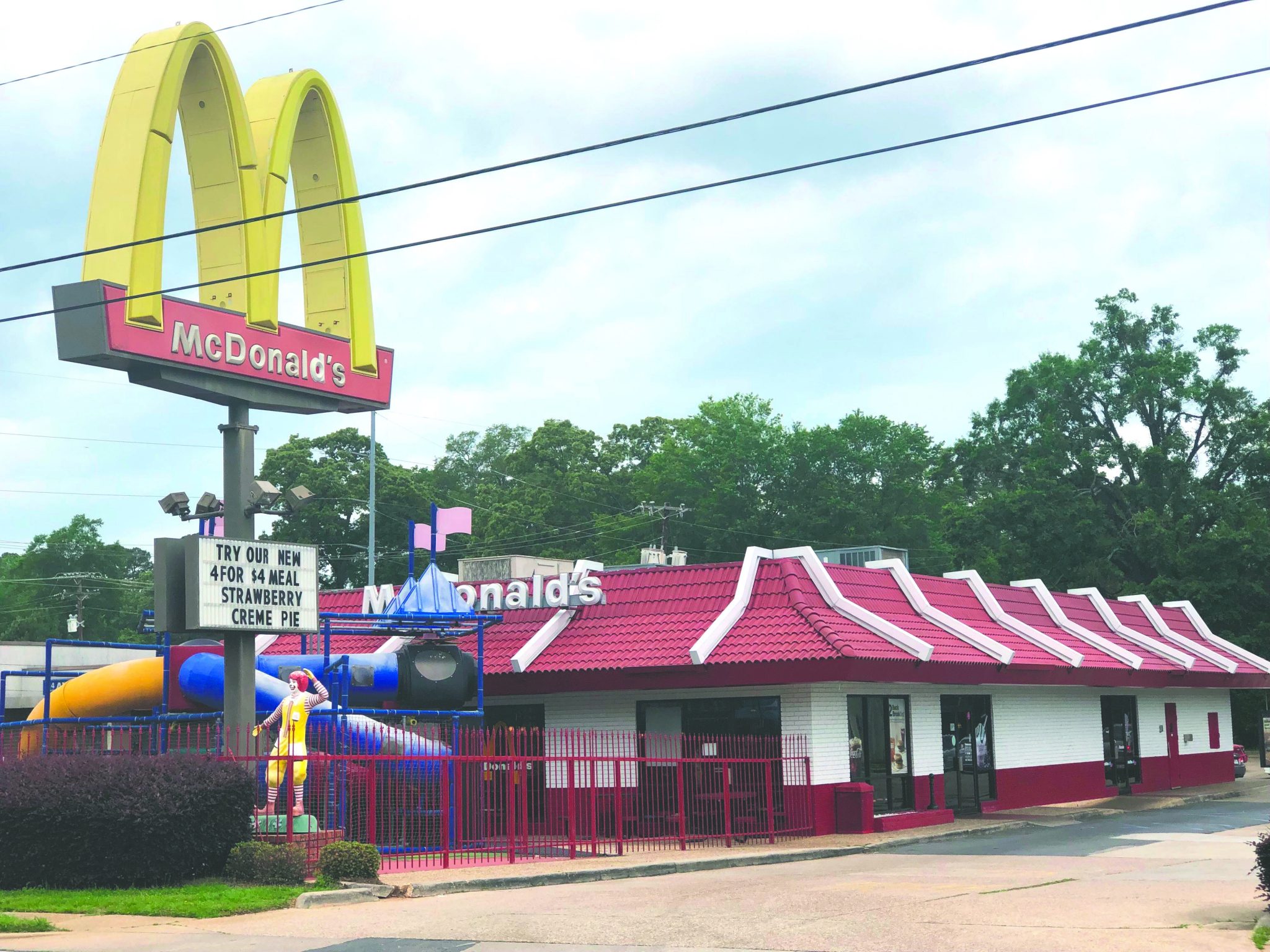 Goodbye golden arches, for now. When Minden's McDonald's closes Thursday night, it will remain that way for several months for reconstruction.
"The last day of business is tomorrow, May 30. Demolition will begin on Monday, June 3," said Josh Cook, a spokesman for the company.
Cook said renderings for the upgraded location will be ready soon as well.
"The McDonald's location in Minden is scheduled for a complete reconstruction in order to bring some of the latest innovations and advancements in McDonald's technology to our customers there," said Cook during a previous interview.
This project is part of a nationwide effort McDonald's announced last year, including 206 restaurants in Louisiana.
"In total, McDonald's and franchisees are investing $6 billion to modernize most U.S. restaurants by 2020, including most restaurants in Louisiana," a press release read.
With this significant construction investment, the transformed restaurants will feature:
Modernized dining rooms with globally and locally inspired décor, new furniture and refreshed exterior designs
Enhanced customer experience with digital self-order kiosks that make ordering and paying for a meal easier. Kiosks empower guests to browse the menu, find options and tailor their meal just the way they want.
Remodeled counters allow for new table service that offers guests the opportunity to relax while their food is being made
Bright and easy to read digital menu boards inside and at the drive through
New designated parking spots for curbside pick-up through mobile order and pay
Expanded McCafé counters and larger display cases
"McDonald's is an important local business and provider in the community," said Stan Harris of the Louisiana Restaurant Association. "McDonald's is helping create and sustain local jobs not only in the restaurant but also through its construction and modernization, and that helps support the local families they serve."