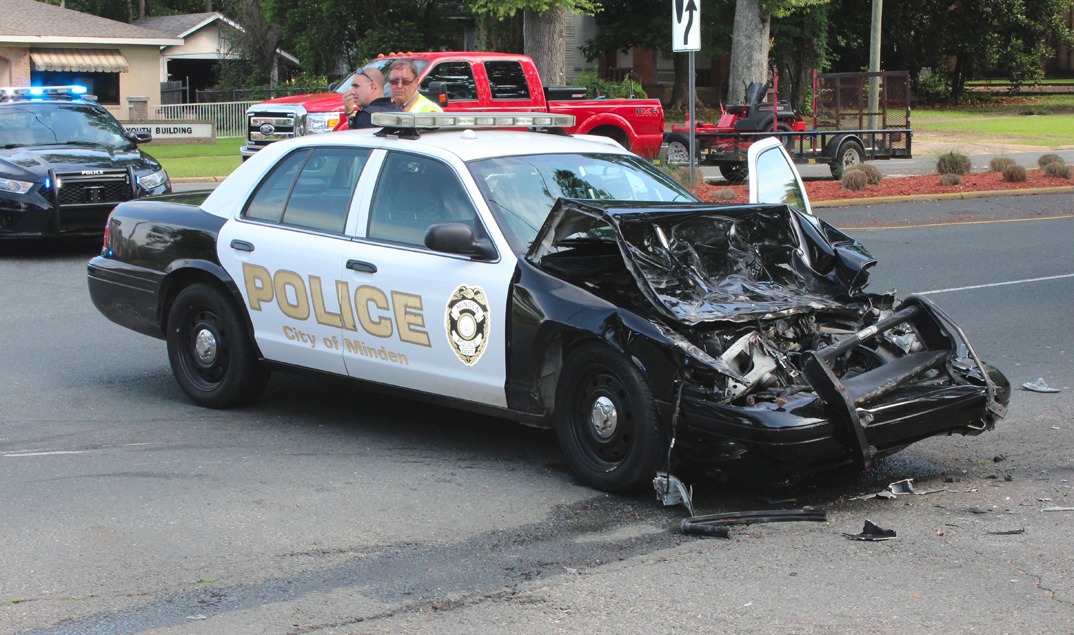 An officer-involved wreck Thursday morning led to the arrest of a Minden man with Police Chief Steve Cropper calling it an unfortunate incident.
Thomas Adams, 30, of the 700 block of Main Street, was charged with running a stop sign and simple possession of Schedule I CDS (marijuana).
Cropper says Sgt. Tokia Whiting was traveling on Broadway towards Homer Road when Adams crossed into her lane of traffic coming from Lewisville Road. Whiting collided with Adams, causing severe damage to the front end of the patrol unit.
"While they were working the wreck, there was a strong odor of marijuana coming Adam's vehicle while they were checking his paperwork," Cropper said.
The chief says officers performed a field sobriety test on Adams and he passed all tests.
"There was nothing to indicate that he did anything other than he just didn't see Tokia and didn't stop at the stop sign," Cropper said.
He went on to say officers found some residue in the floorboard of his truck.
"We don't feel like it had any bearing on the wreck at all," he said. "He admitted it and said he was just in a hurry to a funeral and just didn't see Tokia."
Cropper says Whiting sustained minor injuries and is expected make a full recovery. The chief says Adams will probably be sore, but he will be OK as well.
Working the accident were Officer First Class Shawn Jenkins, Sgt. Chris McClaran, Officer Jamie Franklin and Lt. Spencer Tippen.