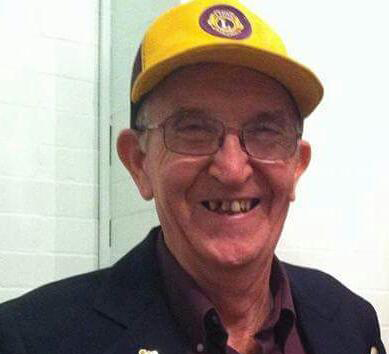 The annual Christmas parade is set to roll Saturday evening at 5:30 and entries are still being accepted for this year's line up.
"We want everyone to participate and make this year's parade amazing," Jessica Lewis, evening lions club member, said. "We are hoping to make this year bigger and better than ever."
Category awards for best band and best marching group will be chosen, and Santa will be giving an award to the best overall float.
This year's parade grand marshal is Tommy McMurray Sr.
He was born and raised in Winnsboro. He attended Louisiana State University in Baton Rouge. He has been married to Jo for 51 years and together the couple have one son, Joe McMurray and one daughter, Angela Pope and one grandchild, Preston Pope.
McMurray is a charter member of the National Association of Emergency Medical Technicians. He has been a CPR instructor as well as an EMT Instructor and trainer. In the past, he has worked and managed an ambulance service for 15 years. He was also one of the first Webster Parish coroner investigators for three years and was also employed as a fire, smoke and water damage restorer for many years.
Currently, McMurray is employed as warehouse manager for McInnis Brothers Construction, Inc. He has been an active member of the Minden Evening Lions Club for 29 years serving in offices including president, tail twister and secretary. He also served in Minden Jaycees and was Louisiana State Jaycee chaplain. He is currently the Louisiana Lions Club District 8-L chaplain.
His current volunteer roles include helping the Joe LeBlanc Food Pantry, volunteer chairman for the Minden Christmas parade, Webster Parish fairs, food drives and is passionate about helping less fortunate people. McMurray and his family attend church at Eastside Missionary Baptist Church in Minden.
To be in the parade, text Jessica Lewis at 465-6726 or drop off applications at Joe LeBlanc Food Pantry, 408 Broadway or email joeleblancfoodbank@yahoo.com.