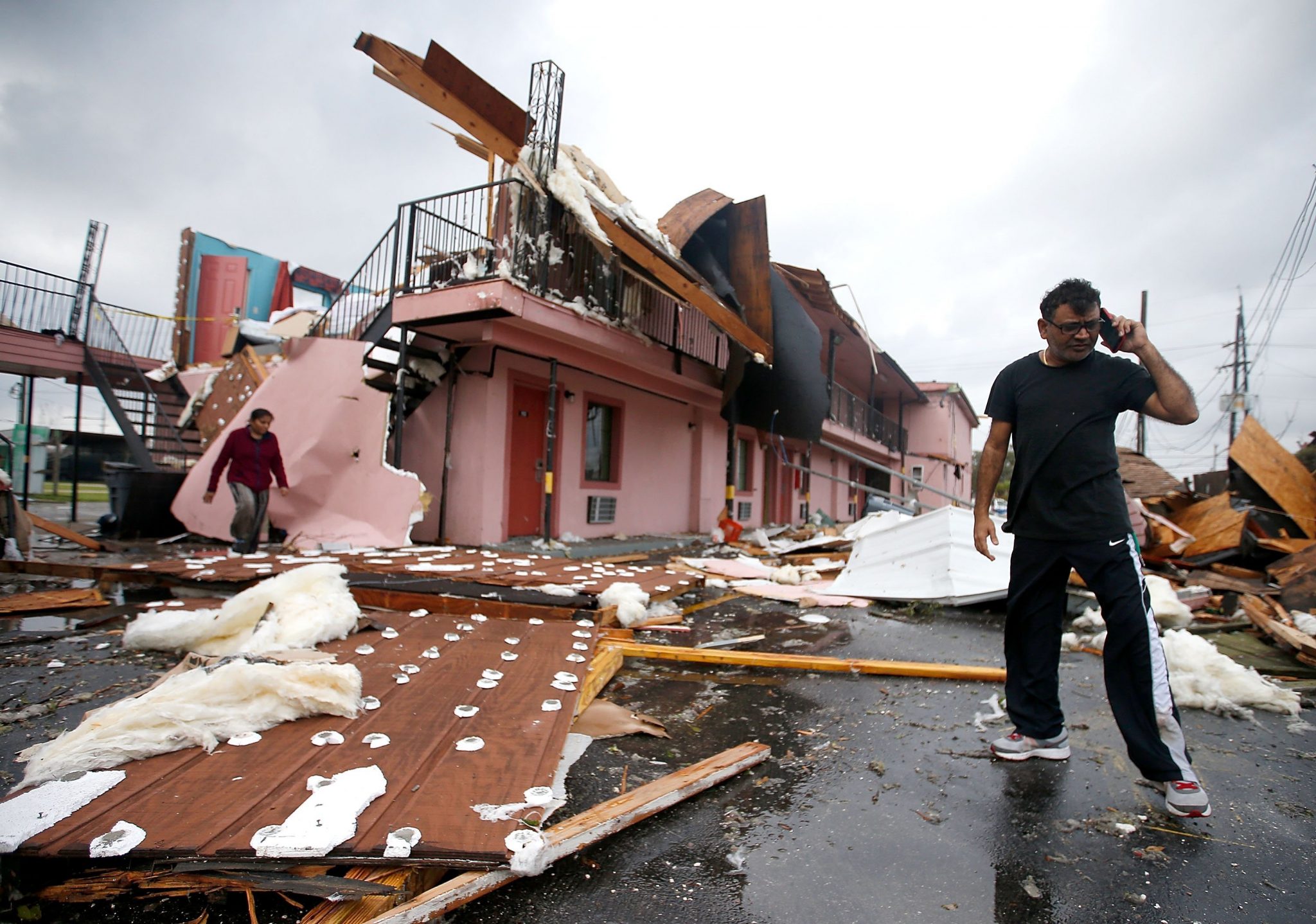 NEW ORLEANS — Brittany Ross remembers she was savoring the smell of her aunt's simmering white beans when the storm that injured about 40 people in southeastern Louisiana hit.
"The place started shaking, kind of twisting," she said Tuesday as she stood amid the wreckage at a small trailer park in eastern New Orleans.
The tornado, she said, lifted the trailer off the ground and slammed it down.
Ross, 26, her aunt and two others crawled out of the wreckage amid flying debris — uninjured, but suddenly homeless.
The tornadoes that struck Ross' home and other parts of southeastern Louisiana destroyed homes and businesses, flipped cars and trucks, and left thousands without power, but no deaths were reported, Louisiana Gov. John Bel Edwards said.
The governor took an aerial tour and made a disaster declaration before meeting with officials in New Orleans. The worst damage was in the same 9th Ward that was so heavily flooded in 2005's Hurricane Katrina.
Edwards, a Democrat, said he was heartbroken to see some of the same people suffering again, and promised that the state will provide the affected residents with the resources they need as quickly as possible.
He said seven parishes were hit by tornadoes in an afternoon of tumultuous weather across southeastern Louisiana.
The storm ripped apart homes, toppled a gas station canopy, snapped tall power poles and flipped a food truck upside-down. It left shards of metal hanging from trees, and trapped a truck driver as power lines wrapped around his cab.
The wall of severe weather also delivered heavy rain and hail to Mississippi and Alabama.
Artie Chaney said her granddaughter had just pulled up to the house from school.
"(Hail) rocks were falling on the car, and I was looking out the side door and saw the clouds moving fast. I heard this sound. We looked up in the air and we could see debris in the distance and before we knew it, it was just barreling down on us," Chaney recalled.
"We ran in the house; the lights went out. We ran down the hallway to the middle bedroom and then we just heard glass shattering. We thought we weren't gonna make it. It seemed like it lasted a long time. It was a horrible experience. We were just so grateful to God that nobody was hurt."
Chaney said, her voice breaking as she looked at the damage, "We went through all of Katrina, with no damage. I didn't think I'd be starting over again."
The Baton Rouge area also got hit. Ascension Parish Sheriff's spokeswoman Allison Hudson said three people suffered minor injuries and several homes and buildings were damaged in the historic part of Donaldsonville, about 20 miles southwest of the capital.