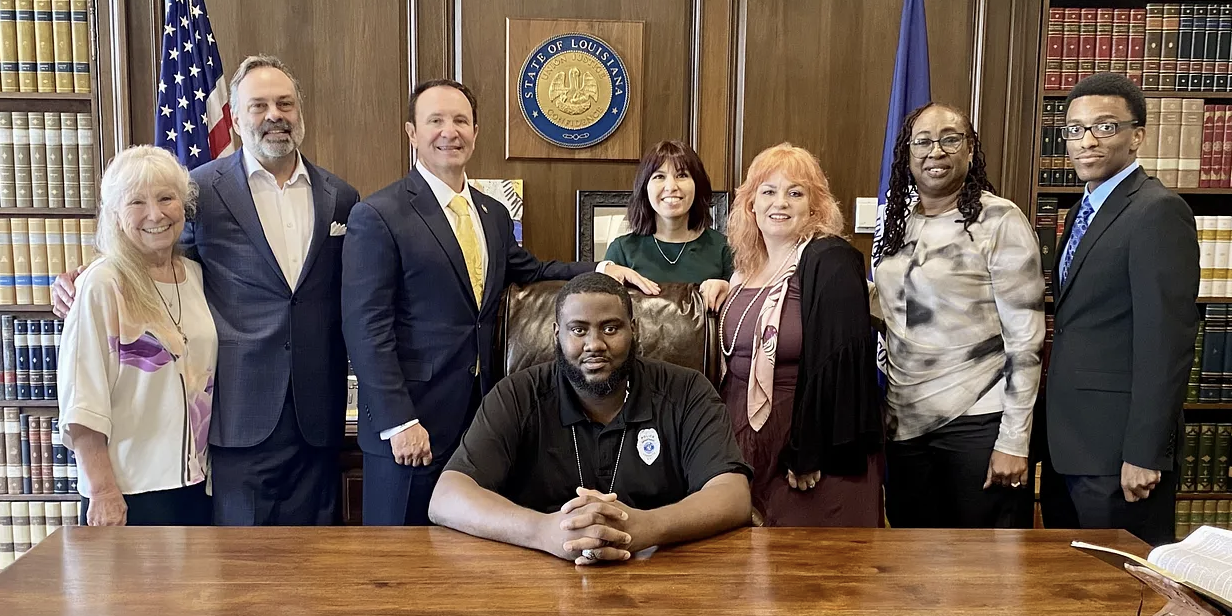 The Criminal Justice System Only Works If There's Accountability
This is incredibly simple: the Truth and Transparency in our Criminal Justice System bill, which was supported by both Republicans and Democrats, passed committee 13-2, and now heads to the House floor, is meant to help us learn.
On the one hand, we have victims and defendants alike whose needs are not being served by our broken criminal justice system; on the other, we have a State with a crime problem and no empirical data to help us make informed decisions on potential solutions.
Yes, the two-year pilot program proposed by this bill will include Orleans, Caddo, and East Baton Rouge Parishes; but those are the largest parishes currently dealing with violent and juvenile crime issues. They are also three out of 38 parishes that maintain electronic records, making our data aggregation system not only cost effective but also possible. Most importantly, these three areas are among the top 10 most dangerous in America, which likely played a huge part in their State Representatives supporting the bill in committee.
But unless you have become a victim of a crime or lost a loved one to violence, you may not know how bad the public's criminal justice system has become or how difficult it is for victims and defendants to access publicrecords like court dates relevant to their cases. In fact, access to these records can cost an individual anywhere from $300 to $27,000 a year; and roughly half of our Parish Clerk Offices require you manually sift through paper files or physically attend a court hearing in order to gain basic information, such as what, how, or why. That is unacceptable.
While victims deserve rights, and effective advocates exist in pockets across our State, this legislation will enable victims to stand on their own two feet in our justice system through greater transparency – because you cannot exercise your rights unless you know what is going on. As of today, individuals are forced to do their own research, spend their own money, and track down their own court dates while also juggling uncertainty, trauma, and grief. The law promises them justice; our system offers them hell.
For example, Dr. Patrick Dennis was held at gunpoint by a juvenile. He was never notified by the District Attorney of the trial date and later learned that the gunman was released without consequences. Similarly, Mrs. Sherilyn Price testified that she had been lied to and kept in the dark about the murder of her son, comedian Boogie B. These are two stories out of thousands in which greater transparency would have been beneficial.
The law requires us to have a system for public records, but that system must also meet the needs of its users and not further victimize them. Our goal is to make this process easier, clearer, and more direct – with public access granted for free through the Louisiana Department of Justice. This data aggregation system will not be violating confidentiality or abusing sensitive records, and it will be strictly limited to information related to what is happening in court.
That is what the people of our State have requested through their feedback, and I believe that we must work with them if we are going to improve Louisiana. That means we must face some uncomfortable truths regarding our past strategies, find new ways to measure success and failure, and face the cold hard reality about what is not working and why. We need concrete, accurate, and efficient data if we are to make useful decisions rather than hope our good intentions will solve the problem.
Just like the victims of violent crime, lawmakers need to truly understand the problem if we are ever going to provide realistic solutions. That is why we must learn why the juvenile system is failing our kids. How are hardened juvenile offenders allowed to be released to recommit crimes of violence? What judges are setting low bail for violent criminals? And how often are district attorneys refusing or pleading down these cases? Those are the questions we need to be asking, and the answers we plan to find with this legislation.
Because crime does not just affect the victim – it affects the entire community, and that community should know how their judicial system is responding. It is way past time we take action to learn and adjust, rather than simply hope things will change.
Jeff Landry