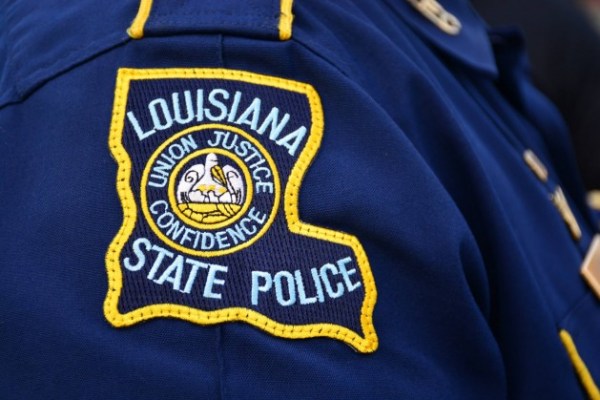 Today, many people across Louisiana will be celebrating "Life, liberty and the pursuit of happiness" as we observe the Independence Day holiday.
During this time, Louisiana highways will be filled with citizens as well as visitors from out of state celebrating America's Independence, as well as enjoying summer travel. Unfortunately, with the rise in travel comes the increased chance for tragedy to occur.
"In the month of June alone, Louisiana State Police Troopers investigated more than 30 fatal crashes across the state," said a release from the LSP.
"Trends such as impaired driving and lack of seat belt use were common factors, making many of these crashes preventable."
In an effort to reduce the number of fatality crashes, Louisiana State Police and local law enforcement agencies across the state will be working together to help keep our highways safe.
"As citizens enjoy Independence Day festivities, Troopers and officers will be working to remove impaired drivers from roadways through patrol efforts and DWI checkpoints," the release said. "They will also be making sure that occupants of all ages are properly restrained in their vehicles, and that aggressive drivers are found and cited."
According to the release, Independence Day is one of the deadliest holidays of the year due to impaired driving.
"To make sure you and your loved ones celebrate safely, Troopers ask that you follow some simple safety tips while on our roadways."
Remembering and using these simple tips while traveling will greatly increase your chances of arriving at your destination safely:
Designate a sober driver ahead of time before you start the party.
If you become impaired, do not drive for any reason.
Call a taxi, ride-share, phone a sober friend or family member, or use public transit.
If someone you know has been drinking, stop him or her from driving.
Always make sure EVERY occupant in the vehicle is buckled up.
Refrain from not just texting and driving, but from ALL distractions while driving.
Keep an eye out for and share the road with motorcyclists, bicyclists, and pedestrians.
Follow the "Move Over" law and give emergency workers room to safely work.
"Motorists are reminded that up to date travel information, including road closures due to crashes or construction, may be obtained through www.511la.org, a free service by Louisiana Department of Transportation and Development," the release said.
"Citizens are also urged to follow the Louisiana State Police social media pages for up to date information (www.facebook.com/LouisianaStatePolice and www.twitter.com/LAStatePolice)."
Troopers throughout Louisiana also urge every citizen and visitor to report any hazardous situation or impaired driver to the nearest Troop by dialing *LSP (*577) from a cellular phone, or 911 to a local law enforcement agency.
"By everyone working together, we can all celebrate our freedoms safely this Independence Day," the release said.