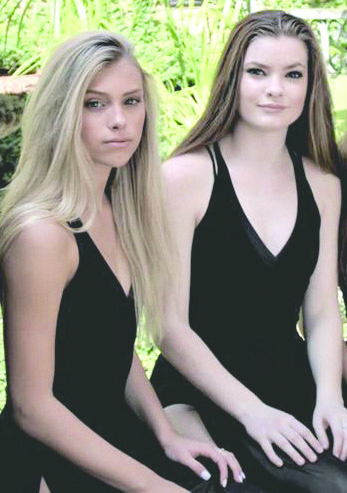 Special to the Minden Press-Herald
Cydni's School of Dance in Minden students Samantha Sentell and Parker Williams will be spending the summer broadening their horizons and continuing their dance training after each auditioned, and was selected, to attend University of North Carolina School of the Arts dance programs.
Sentell will be attending a five-week session at UNCSA in Winston-Salem, North Carolina in their contemporary program. This program prepares talented young dancers who are juniors and seniors in high school for careers in professional companies throughout the world. Emphasis will be placed on daily classes in Contemporary Technique and Classical Ballet while offering exposure to a variety of dance forms to optimize strength, versatility and creativity.
She is the daughter of Julie Sentell and Sherb Sentell, of Minden, and will be a senior at Glenbrook School this fall.
Parker Williams will be attending a two-week session in Broadway Commercial Dance Lab for students 14 and up, at UNCSA in Winston-Salem in July. Her program will feature learning pieces from well-known Broadway plays, along with filming commercials and acting classes. Both dancers will end their session with a finale show for parents and talent scouts on the same evening in late July.
Williams will also be attending the International Ballet Competition (USA IBC) School, after auditioning in January and being accepted, in Jackson, Mississippi for two weeks in June. USA ICB is the Olympics of the ballet world and only returns to North America every four years. Select students from more than 19 countries will be in attendance. These pre-professional students receive elite training and have the opportunity to perform at the end of a challenging and fun-filled intensive.
She is the daughter of Jason and Jenni Williams of Lisbon and will be a freshman at Summerfield High School this fall.