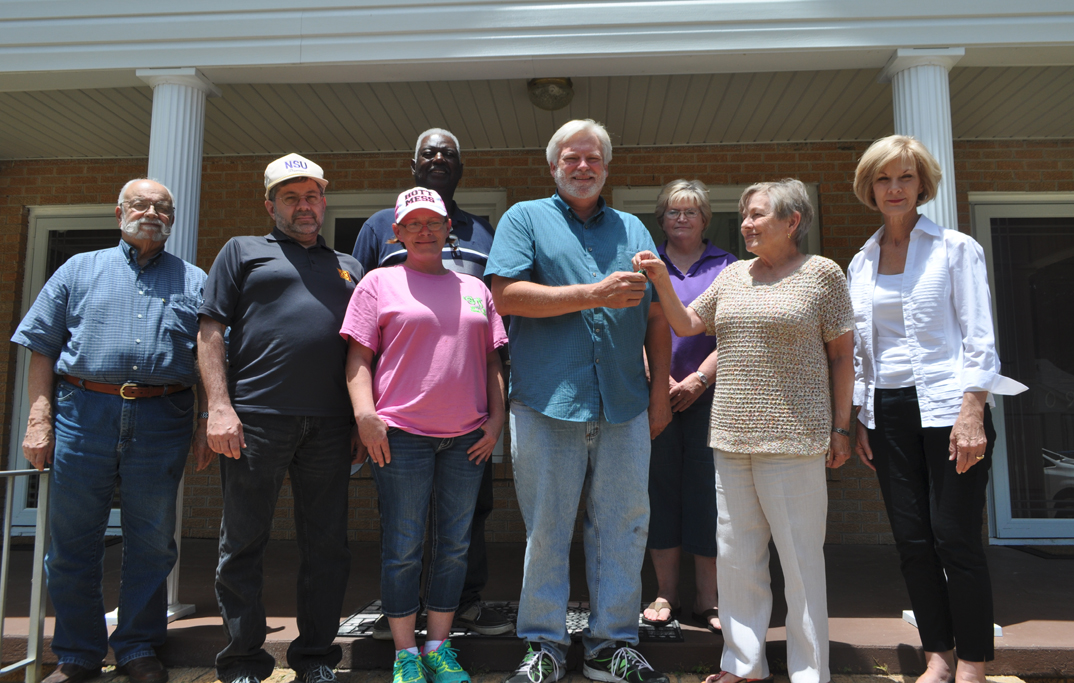 The paperwork was signed Saturday on a home as an act of donation from the United Christian Home to the Fuller Center for Housing of Webster Parish.
Charlotte Jones, UCH board member, says the home, located at 102 Fuller St., was to be used to house women with children and families but due to financial constraints, they could not afford to make the necessary repairs to bring the home up to code.
"It was donated to us," Jones said. "It was a foreclosure in the 1980s, and Minden Building and Loan donated it to the United Christian Home. We can't keep it because we don't have the funds to bring it up to fire code and meet the fire marshal's requirements. We wanted to give it to somebody that could use it, and we thought the Fuller Center could use it."
The Fuller Center for Housing is a 501(c)3 and provides housing, Jones said.
The United Christian Home has two houses, located at 104 Fuller St., which provides housing for men, and another which houses the women.
Derek Melancon, executive director of the Fuller Center for Housing for Webster Parish, says they will discuss exactly what will be done with the duplex at their next meeting on August 4.
"Fuller Center takes property like that and we either try to refurbish it or try to utilize it for funding for our other projects," he said. "They have fixed the outside of the house very, very nicely."
The exterior of the home has been redone with a new roof, storm windows and storm doors. The inside of the house is another story. Jones says the house needs work inside on the floors and other projects.
"Once we get a hold of it, we'll have to assess it and see what we need to do," Melancon said.
One option, he says, is to sell the house and the money would go back into the Fuller Center for ongoing projects. Another option would be to fix it up, "just as long as it comes back to help somebody else," he said. "That's the name of the game."
A part of the Fuller Center's program is the Greater Blessings Project, where volunteers go in and help current homeowners fix issues they cannot afford to fix, like plumbing problems, or roof and floor repairs. It is a ministry they are looking into beginning again, Melancon says.
That project is getting underway but is not yet ready to accept applications for repairs.
"What I see this as is two Christian agencies coming together to help (for) the better," he said. "They have something they can't use, but they felt like we could use it to help somebody else. It's about agencies helping each other."