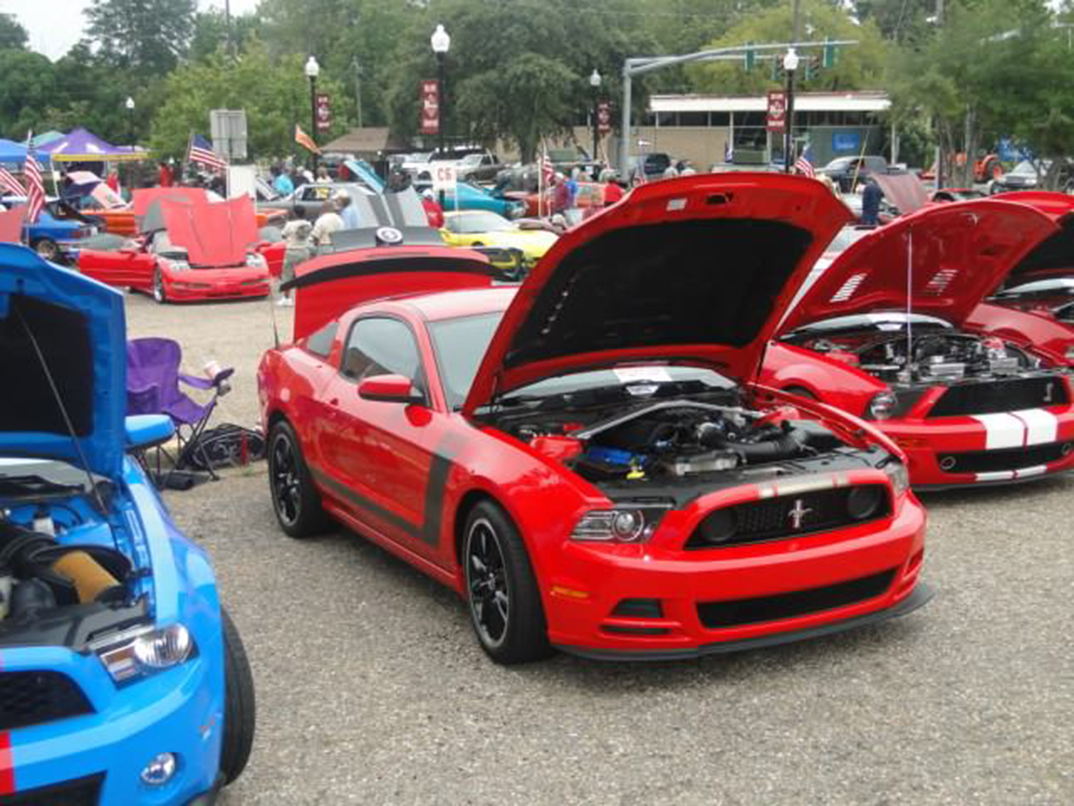 The Vintage Car Club of Minden will host its 2015 Car and Bike Show Saturday, Sept. 12, in historic downtown Minden. From 11 a.m. until 3 p.m., the event is co-sponsored by Minden Main Street and the Webster Parish Convention and Visitors Bureau. This year's event will line the brick streets of Minden with more than 50 Corvettes. Two local groups, Sport City Corvette Club and the Red River Corvette Club, will also participate in the show.
Judging begins at 10 a.m.; no entries after 11 a.m. Trophies will be presented at 2 p.m.
The Vintage Car Club boasts one of the largest trophy presentations in the Ark-La-Tex. Club president Wayne Edwards reported more than 180 cars and bikes registered with hundreds in attendance at last year's show.
The club is planning a spectacular event for the community, filled with fun and entertainment for all ages.
Registration for the show is free and open to all car and bike owners. If you have a show tractor, don't leave it at home; the club also has a tractor class. The classes include antique, sport and muscle, Corvette, Mustang, Mopar, Import and miscellaneous, domestic, street rod, truck original and customized, rat rod, Harley-Davidson, crotch rocket, shadow, motorcycle, trike and tractors.
Show participants will compete for 108 trophies in 36 different categories. Trophies will be presented to the show participant who travels the farthest distance, the oldest car lover, best of show and people's choice.
Onsite registration will take place from 7 until 11 a.m. Registration forms may be downloaded at www.vintagemindencars.com or by contacting local club members.
In addition to the cars, bikes and tractors on display, there will be plenty of good food, refreshing drinks and entertainment for the entire family.
A portion of the proceeds collected will be donated to the American Cancer Society, St. Jude Children's Research Hospital, UCAP and other community projects.
A special raffle will be conducted to support a 9 year old with spinal muscular atrophy 3. Their child is wheelchair bound and is in need of a van-mounted chair lift. A 1968 restored GMC truck will be the raffle prize. For additional raffle information, contact Mr. Bell at 318-422-9926.
For more information about the Show and Shine Car and Bike Show, or to receive registration information, contact Wayne Edwards at 318-371-2826, Almory Walker at 318-377-4924, Larry Gipson at 318-377-0907, Ad Douglas at 318-470-6559 or Cynthia Hawkins at 318-371-2551, or visit the website at www.vintagemindencars.com.