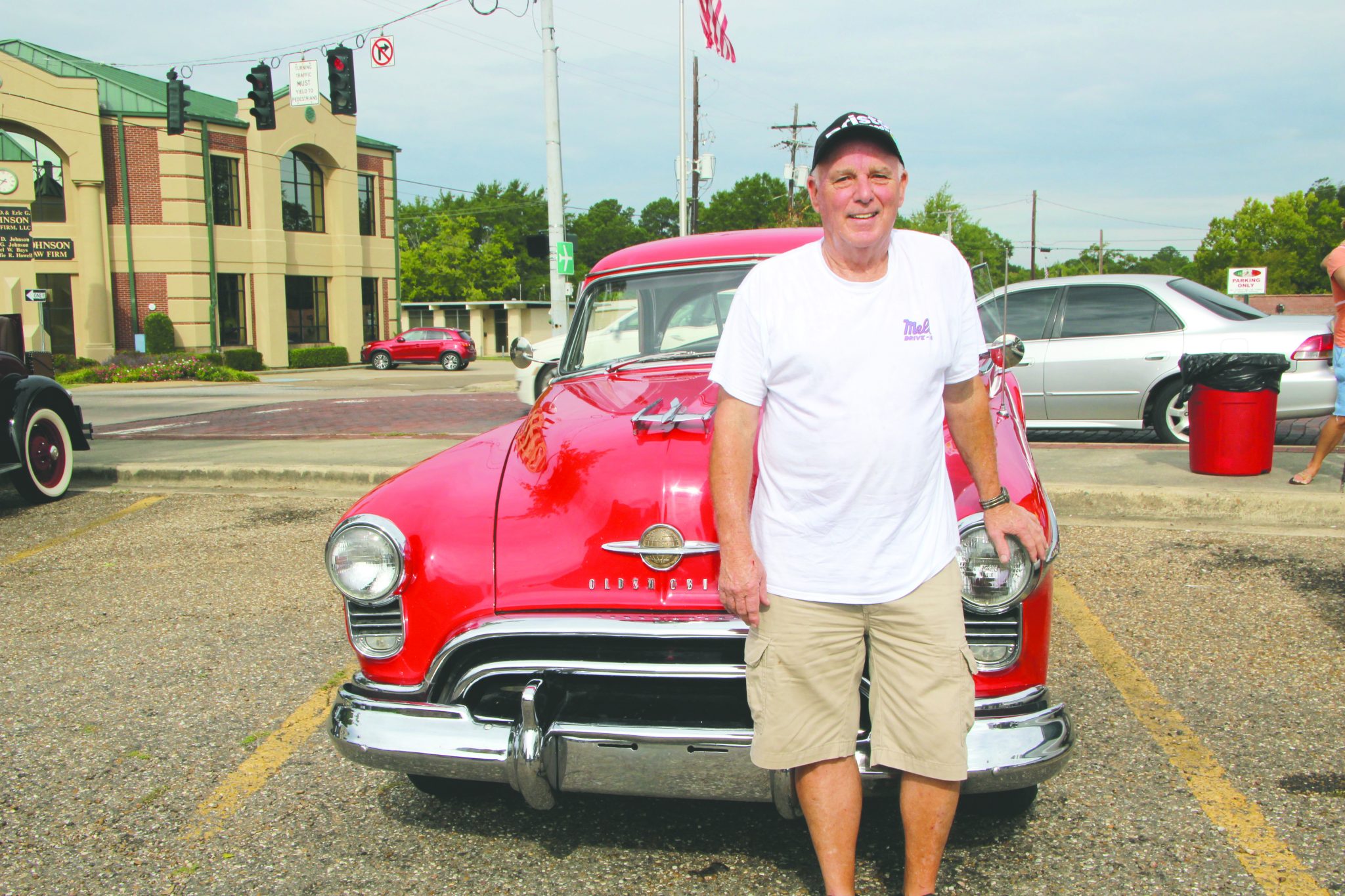 Events outshine rainy weekend
Rain fell in bursts, but event goers in downtown Minden persevered and enjoyed a successful steak competition Friday night and car show Saturday morning.
The inaugural Minden Main Street Steak Cook-Off saw 20 teams compete to serve up the best steaks, despite the inclement weather. In the end, it was Chuck Evans and the Chuckwagon Cook Team who took home the top prize money.
Main Street Chairman Terry Gardner said the event was a well-attended success.
"Even though we had a downpour, everyone stayed and had a great time," he said. "Tables were pulled under overhangs, and steak dinners were served and enjoyed. There was not one steak dinner left over. The teams were already asking about what date we would do this next year."
Rounding out the top three steaks were the JD's Clean Krete and Minden Medical Center teams.
"This is what our community is all about: coming out and enjoying each other," Gardner said.
The next morning saw cars, trucks, motorcycles, and more from across the region fill up three parking lots and a stretch of Broadway Street in front of Minden City Hall for the 11th Annual Vintage Car Club of Minden Car Show and Shine.
Automobiles of all years, makes, and models were on display and competed for honors in 42 categories. While the rain brought down entries somewhat compared to previous years, the event was still well attended and widely enjoyed.
Festivities continue tonight with the Dorcheat Historical Association Museum fundraiser gala, with doors opening at 5:30 p.m. Then Tuesday, the Greater Minden Chamber will host the 4th Annual First Responders Appreciation Event starting at 4:30 at the Minden Recreation Center soccer fields.