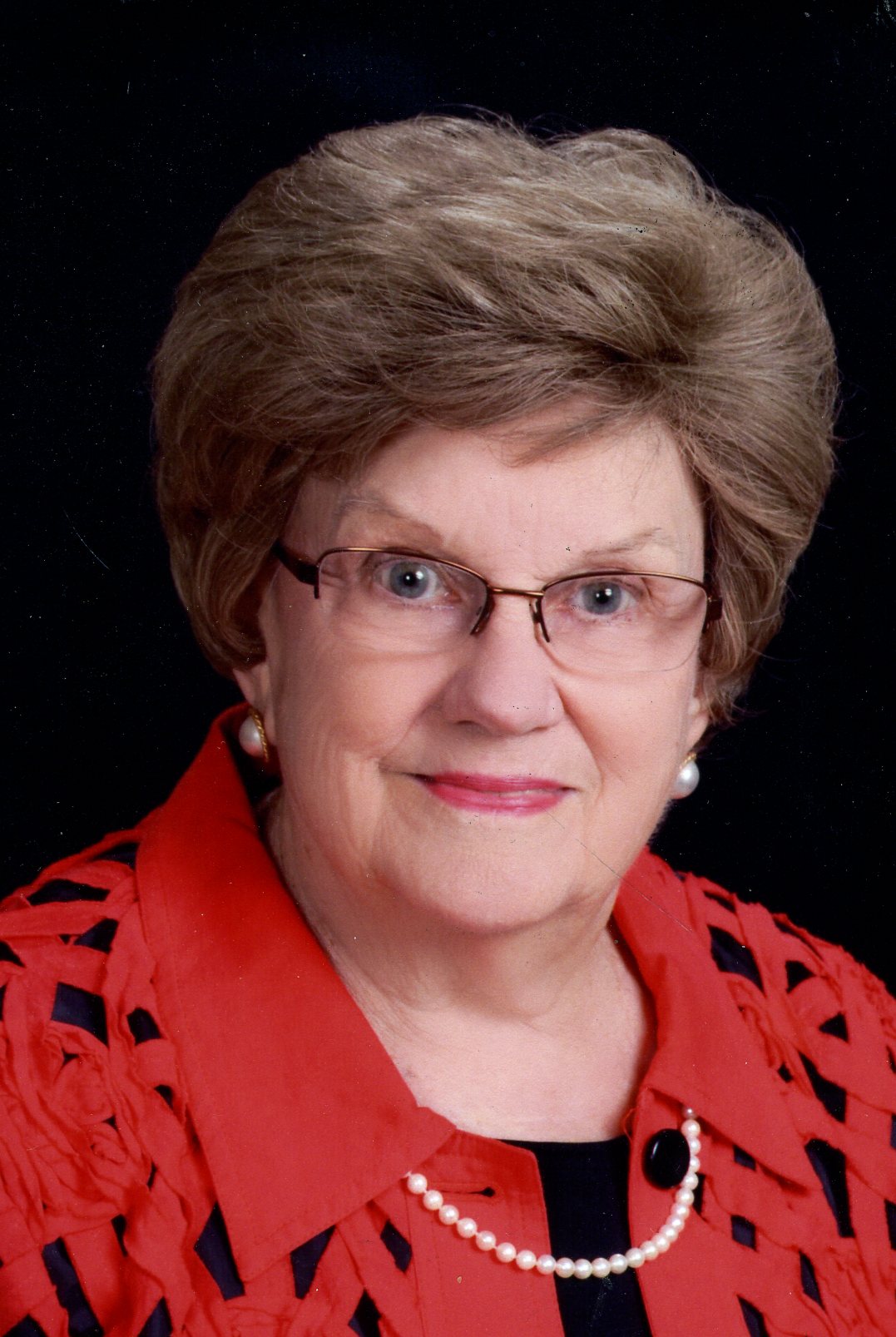 Funeral services celebrating the life of Virginia Stewart Fox will be held Friday, October 2, 2020 at 10:00 a.m. at First Baptist Church in Minden, Louisiana with Rev. Leland Crawford officiating. Interment will follow at Pine Grove Cemetery in Minden, Louisiana. The family will receive friends from 5:00 until 7:00 p.m. Thursday, October 1, 2020 at First Baptist Church.
Virginia was born July 11, 1926 in Grove, Louisiana in the old Stewart home to James and Velma Stewart and was the second of five girls. She entered into rest September 27, 2020 in Minden, Louisiana. She was member of First Baptist Church where she taught second grade Sunday School for 42 years, sang in the Sanctuary Choir 50 years and in the Sr. Adult Voices of Praise Choir for 30 years. She served on most committees at church also. Virginia graduated at Tri-State School of nursing in 1947, trained in New Orleans at the U.S. Marine Hospital and was in the Army Cadet Nurses' Core. She worked as head nurse at Louisiana Army Ammunition Plant Hospital for 32 years; she retired in 1991 and started traveling extensively to about 30 countries and did numerous mission trips in U. S. and abroad. She was Woman of the Year in 2004.
She was preceded in death by her parents, James and Velma Stewart; husband, William Fox; son, David Fox; granddaughter, Gena Tucker; sisters, Nora Lee Young, Gay Wren, and Sue Dunn.
She is survived by her daughter, Jenell Fox and spouse Joe Batres; sister, Nancy Craig; daughter-in-law, Liz Fox; grandchildren, Josh Tucker, Stephanie Fox, Sarah Batres, Joey Batres, and Becky Harrington; great-grandchildren, Asher, Harlow, Ty, Josey, Jema, and Jase, and numerous nieces, nephews, great nieces, great nephews, and great great-nieces and nephews whom she dearly loved.
Rose-Neath Funeral Home
211 Murrell Street
Minden, Louisiana 71055
(318) 377-3412