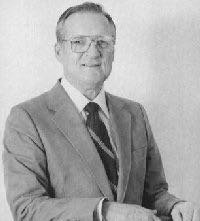 Minden — Funeral services for W. Glen Hicks will be Saturday, March 24 at (time) at Rose-Neath Funeral Home Chapel in Minden, Louisiana. Visitation will be at 10 a.m. at Rose-Neath. Graveside services will be held Saturday, March 31 at Oakmont Memorial Gardens in Lafayette, California.
W. Glen Hicks died March 21, 2018, in Minden, Louisiana. He was born in Erick, Oklahoma January 25, 1926, and was the third child of Robert and Willie Mae Hicks. His grandfather and father were farmers at a time when farming was done with mules and horses. Glen prided himself on his ability to pick cotton. The great drought of the early 1930s finally drove the family to give up farming, so in June of 1936 they left for California, where the family found work picking fruit and vegetables. Two years later, in 1938, they joined a cooperative farm which provided the family's first house with electricity and running water.
In 1942 the family moved to Martinez, California where Glen entered high school while working from 4 to 12 at an oil refinery. He met Phyllis Schliefer, who would become his wife for seventy years. On his 18th birthday he enlisted in the Army Air Corps and was called into duty April 18, 1944. His two older brothers were pilots and he was quite proud of the family's service in WW II.
After the war, Glen applied to the University of California, Berkeley, and majored in electrical engineering and business. He worked for several engineering firms and in 1952 he was employed by GarWood Industries, where he got his start in the trailer business. He joined the Junior Chamber of Commerce and eventually was elected as the State Vice-President. His successful career with GarWood took the family to Detroit, Michigan; Buffalo, New York; Wilkes-Barre, Pennsylvania and eventually, in 1972, to Minden, Louisiana, where he was placed in charge of the Clement-Braswell Manufacturing Company. He would remain a resident of Minden for the rest of his life.
In 1976 the Minden factory was to be closed and Glen was offered the opportunity to buy the facility. He formed Clement Industries and brought his three sons into the business. The company was very successful and for over 15 years in the 1980s and 1990s Clement Industries was the leading provider of steel dump trailers in the United States.
He sold the company and retired in January 2007.
Glen and Phyllis' retirement years were split between their home in Minden and their Lake Tahoe home in Nevada. They traveled widely and doted on grandchildren. Glen was an innovative businessman and design engineer, an avid golfer, a devoted husband, a loving father and a friend to many.
Glen is preceded in death by his parents and his brother Lee, and his wife of 70 years, Phyllis Schleifer Hicks. He is survived by his three children and their spouses: Dorwin and Divina Hicks of Minden, Greg and Renee Hicks of
Carolina Beach, North Carolina, and Mark and Marika Hicks of Austin, Texas; six grandchildren and their spouses:
Allison and Kip Goodling, Jeff and Kelly Hicks, Alan and Audra Hicks, Stephanie Hicks and Chris Baldelli, Vanessa and Cory Laird and Quincy Hicks; six great-grandchildren: Lilian and Beau Goodling, Alex and Theo Baldelli, Hazel Hicks and Elias Hicks; two brothers: Robert Hicks and Jack Hicks.
The family is grateful for Sandra and Martha, who gave loving care to Phyllis and Glen in their final years.