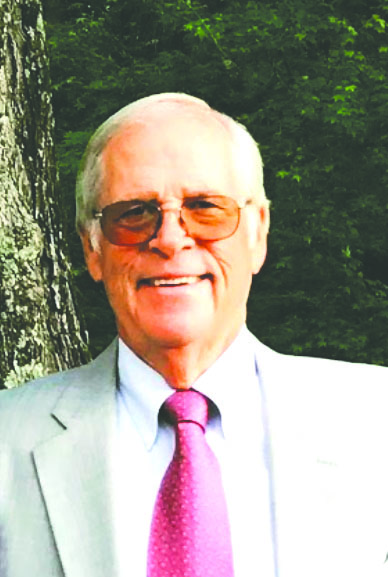 Walter Carl Lawson, Jr. 71, of Minden, LA, passed away on Wednesday, October 30, 2019, at Christus Highland Hospital after a 4 month illness. His fiancé and best friend was by his side. Carl was born October 28, 1948 in Casper, Wyoming to Walter Carl Lawson, Sr. and Mary Georgene Earney Lawson.
Being an "oilfield brat", Carl spent his childhood traveling between the rocky mountains (living in Wyoming, Montana, Colorado, Nevada, and Utah), the gulf coast (Louisiana & Mississippi), and Argentina (Mendoza and Comodoro Rivadavia). He graduated from Patterson High School in Patterson, LA. His first year of college was at Tyler Junior College in Tyler, TX. He returned to Louisiana and enrolled at McNeese State University. Uncle Sam interrupted his college education by drafting him his senior year. Carl spent two years in the US Army as a Chaplain's Assistant at Ft. Sill in Oklahoma. He returned to Lake Charles, LA and completed his degree in Business Administration at McNeese State University. After graduation he began his career as a mud engineer with Dresser-Magcobar. His first assignment was in Lima, Peru. At the end of the two years in Peru & Bolivia, Carl & his family were sent to Minden, LA where he remained. Through all the mergers and acquisitions, he retired as Senior BD Representative from Halliburton-Baroid Division with 42 years of service.
Hunting, fishing, playing golf, woodworking, and watching the LSU Tigers and the New Orleans Saints is how Carl spent his time when he wasn't working.
Those left to cherish his memory is his fiance/best friend of 30 years Rhonda G. Teague, his sons, Gregory James (Kristi) Lawson of Dora, Alabama and Jonathan Roy (Dee) Lawson of Lake Charles, LA, the person he raised as his son Cody Teague of Minden, his 4 grandchildren Jessica Carley Lawson, Gregory Taylor Lawson, Hunter Lee Young, and Bennie Mae Teague,
his twin sister, Sandra Carlene Lawson (John) DeWitt, his nephews, nieces in Louisiana & Hawaii, the mother of his sons, Doris B Lawson, his Aunt Carol Earney, cousins, and the many friends he has made over the years.
Carl was predeceased in death by his younger brother, William Earney (Toby) Lawson in August 2018, his parents and his grandparents, and his aunts & uncles.
Memorial services will be held Sunday, November 3, 2019 at 2 p.m. at Rose-Neath Funeral Home Chapel in Minden, Louisiana with Rev. Wendy Martin officiating. The family will receive friends from 5 until 7 p.m. Saturday, November 2, 2019 at Rose-Neath Funeral Home.
The family extends a special thanks to Advanced Cardiovascular Specialist, the late Tommy Brown, M.D., Jimmy Smith, M.D., and Scott Wiggins, M.D., and with great appreciation to Elizabeth Willis and Kelly Hart of the Congestive Heart Failure Clinic.
In lieu of flowers, donations may be made to St. Jude Children's Hospital.
"All worldly riches and tributes to men cannot hold a candle to the worth of a friend!!"
Rose-Neath Funeral Home
211 Murrell Street
Minden, Louisiana 71055