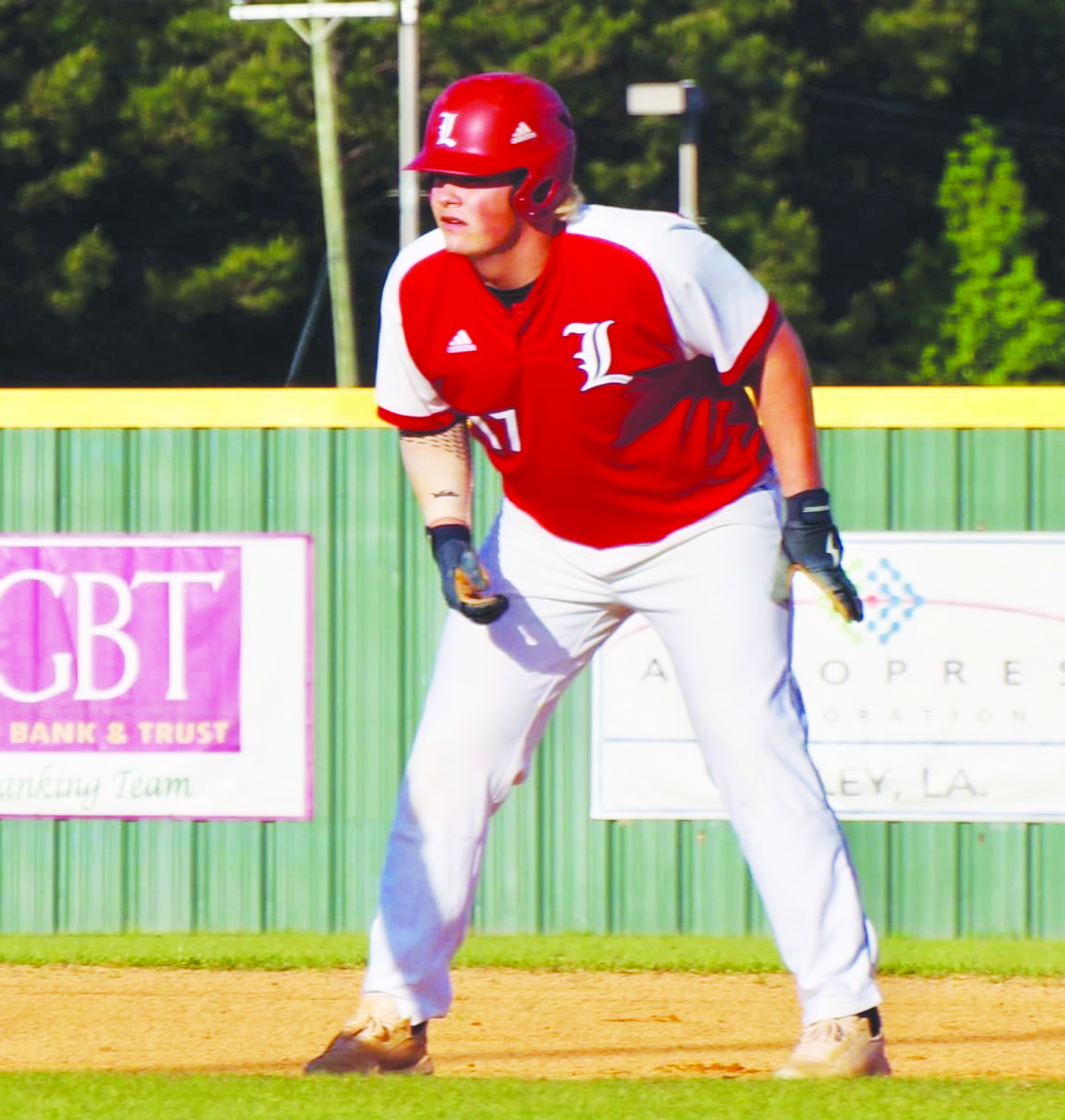 After going undefeated at 9-0 in District 1-2B play this baseball season, it should come as no surprise that the Lakeside High School Warriors made a big impact on the 2022 all-district baseball team.
The Warriors, who finished at 23-8 overall, were the 12th seed in the Louisiana High School Athletic Association Class 2A baseball playoffs, defeated 21st seed Beekman Charter 11-1 in the first round before falling 2-0 to fifth-seeded Many in a best-of-three second-round series.
Lakeside put 11 players on the All-District 1-2A team, with eight Warriors being first-team selections.
Leading the way for the Warriors was junior catcher CJ Watts, who batted .505 with 46 hits, 13 doubles six triples, five home runs, 34 runs and 37 runs batted in while adding 16 stolen bases to earn 1-2A Most Valuable Player Accolades.
Other Warriors earning first-team honors were infielder Eli Musgraves, who batted .366 with 34 hits, four doubles and 48 runs while adding 27 stolen bases; centerfielder Bailey Dick, who batted .431 with 44 hits, 16 doubles, two home runs, 49 runs and 35 runs batted in along with stealing 26 bases, utility player Jon Jon Dick, who hit at a .476 clip with 39 hits, 10 doubles, two triples, 39 runs and 34 runs batted in while adding 16 stolen bases, first baseman Jake Wilkins, who averaged .392 at the plate with 40 hits, 10 doubles, one home run, 27 runs and 31 RBIs while also stealing six bases, and third baseman Cade Boley, who batted .404 with 36 hits, two doubles, two triples, one home run, 27 runs, 31 runs batted in while adding 26 stolen bases.
The Warriors also had two pitchers earn first team All 1-2A honors — Cooper Chase, who went 7-1 in 38.2 innings on the mound while striking out 41 batters and posting a 1.99 ERA, and Jordan Isbell, who finished at 6-1 in 34.1 innings pitched. Isbell totaled 27 strikeouts while turning in an ERA of 2.65.
Earning second-team honors for Lakeside were outfielder Seth Levesque, who batted .325 with 13 hits, four doubles and 20 runs while adding six stolen bases, designated hitter Lloyd "Jake" Chumley, who averaged .227 at the plate with five hits, one double, four runs, five runs batted in while adding one stolen base and seven hit by pitches, and outfielder/courtesy runner Connor Dunfey, who totaled 20 runs, one stolen base and four hit by pitches.