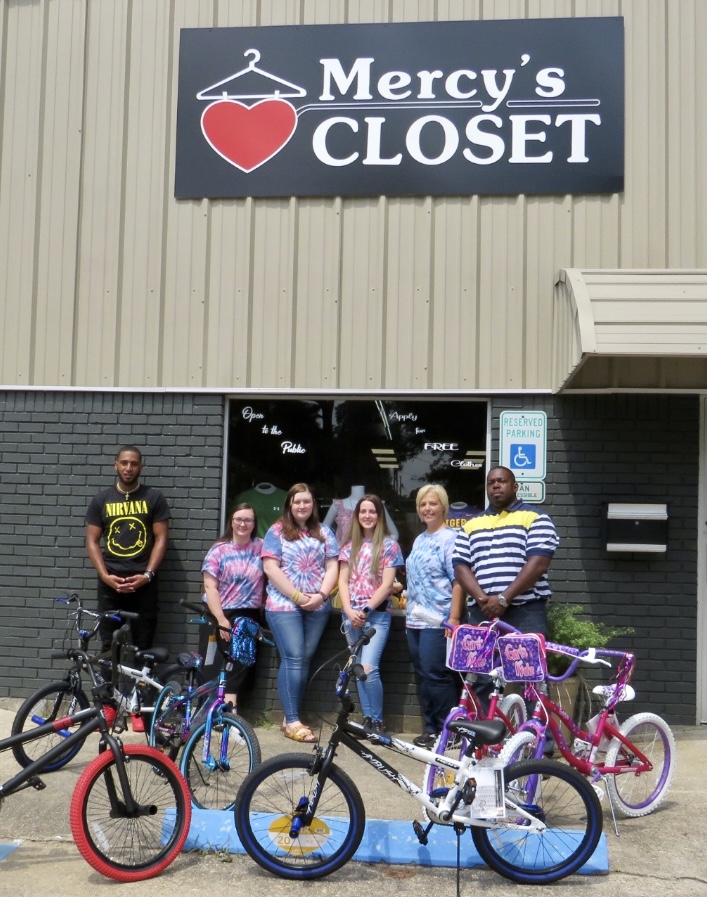 The We Care Bike Drive will be hosting its giveaway at Academy Park on Saturday, July 31st starting at 1 p.m. Both parent and child must be present in order to enter the giveaway. There will also be pizza and cold drinks served.
Patrick White started an organization a short while ago called We Care, which aims to make connections in the community between those that want to help and those that need it. This year he organized their first annual bike drive, with the goal of giving bikes to kids in the community to let them know that there are people out there who care about them. 
Initially White had set a goal of raising twenty-five bikes to give away. We Care has since quadrupled that goal, raising over 100 bikes to give away.
"It feels amazing. It feels justified. It's just proving the point that I set out to prove. That there is still love out there in the community. That people still love each other regardless of any situation. Regardless of any barriers that they try to put between us, or anything they try to influence our minds with," said White. "There is nothing that conquers love. It's out there, now I'm just asking that we show it."
White gave some special thanks to some other groups, organizations, and individuals that helped him to get the drive going.
"I've got to send my first shout out to Mercy's Closet. My heart goes out to them and everything that they're doing. They need more support right now. People need to actually call and see what she needs," said White.
"Living Word. They reached out to me not only with help, but also information, knowledge, and encouragement."
"Hill Top storage. They're amazing. They love the community and love the kids so much. What he's done, it can't be repeated, it can't be duplicated," said White.
"Alice's Soul Food. She said God put it on her heart to come in big and do big things. And she did it big, helped get it to where it is."
"Lawanda Jefferson, she teaches first aid and CPR. She stepped up big with a couple of bicycles. She's also offering free first aid and CPR classes for the youth."
We Care would also like to offer special thanks to the Marshall's Office, Best Kare Journey, Coca-Cola Bottling Plant, Waller Petroleum, Caraway Pre-Owned, St. Rest Baptist Church, Benevolent Funeral Home, Divine Services/T.J.'s Country Store, Minden Police Chief Steve Cropper, Minden Medical Center, Chad Auto and Exhaust, Friendz, Laura Horton Agency. Daiquiri Express, Angel Safety Supply, City Councilman Wayne Edwards, City Councilman Vincen Bradford, Shake Those Pounds, and Grays Jewelry for their generous donations.
"I thank them. They are the ones that made this possible. And with that being said, let's continue to make it possible, because it's a step by step process, and we're taking those steps right now to actually change these kids' mindsets and lives. The more bikes we have, the more lives we touch. The more lives we touch, the more it can spread," said White.
"We're planting a seed of love inside their minds and inside their hearts. And the more that we nourish it, the more it will spread. They'll take that seed and bring it to others, and show them how to love as well."