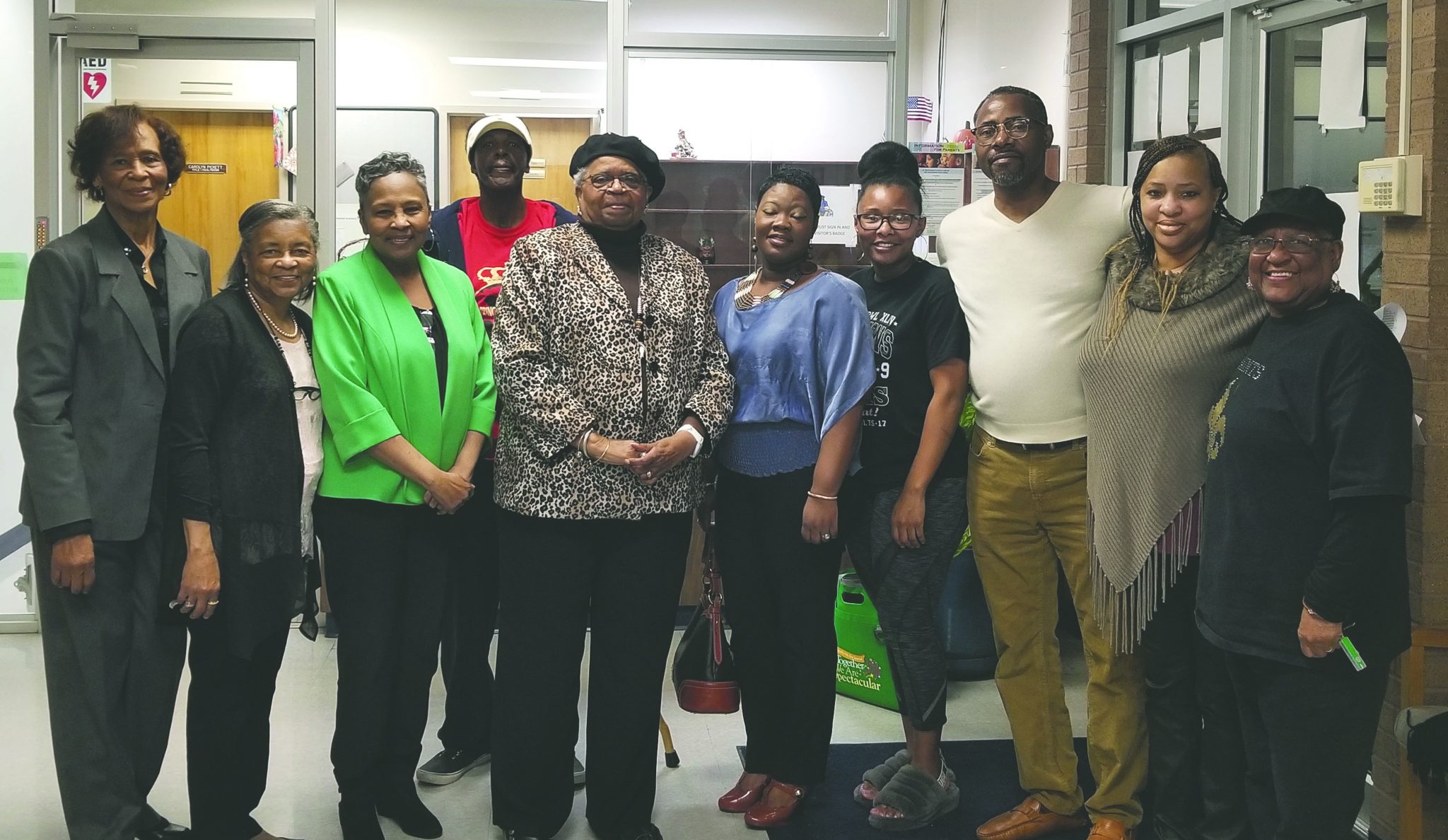 The Webster Parish School Board approved a request by the Webster High School Alumni Association Monday to name the Webster Junior High School gymnasium after Orzia Johnson and Harvey Mitchell.
Alumni Association members presented their memories of the the Webster High School coaches. The family of Harvey Mitchell also attended the meeting.
Webster High School served the African American community of Minden before the integration of schools. Webster Junior High School stands where Webster High School was.
"When we left Webster High School we could go anywhere in the United States and hold our own," Webster High alumna Virginia Jefferson said.
Archie Robinson described Coach Mitchell as a father figure and mentor.
"My first trip out of Minden was with Coach Harvey. We went all over the northern part of the state. My first trip to Bossier City was with Coach Harvey. My first trips to Grambling, Arcadia, and Gibsland were with Coach Harvey," Robinson said.
Robinson said Mitchell coached him in little league baseball and little league football. Mitchell also coached basketball.
"He taught us how to win and how to lose. He also taught us how to conduct ourselves in different places," Robinson said of Mitchell.
Coach Renee Bailey of Minden High School also spoke on Mitchell and Coach Orzia Johnson.
"Coach Johnson was all about discipline. I never heard one the players, who were much older than me, have anything bad thing to say about Coach Johnson even with the discipline that he gave to the guys," Bailey described.
Bailey said both men were mentors. He said Coach Mitchell taught him how to play chess and now he teaches young people how to play chess as well. He said he also talked with his high school basketball players about the lives of the coaches.
"It wasn't only about basketball players, it was about the kids in the neighborhood. He went above and beyond to make sure that he was there for us. It didn't matter if it was during school or Summer. He was there," Bailey explained of Mitchell.
Joseph Jefferson recalled his memories of Johnson.
"He was of such capacity that he could teach the game of life as well as coach the game of basketball. If you learned that you were in his presence, you knew that coach Orzia Johnson was in charge," Jefferson said.
Jefferson spoke of Johnson's discipline as well.
"All over the state of Louisiana, this gentleman gave contributions to education," Jefferson said.
After the presentation, the board approved the request to name the gymnasium the Orzia Johnson/ Harvey Mitchell gymnasium. A ceremony is being planned by the Alumni Association.