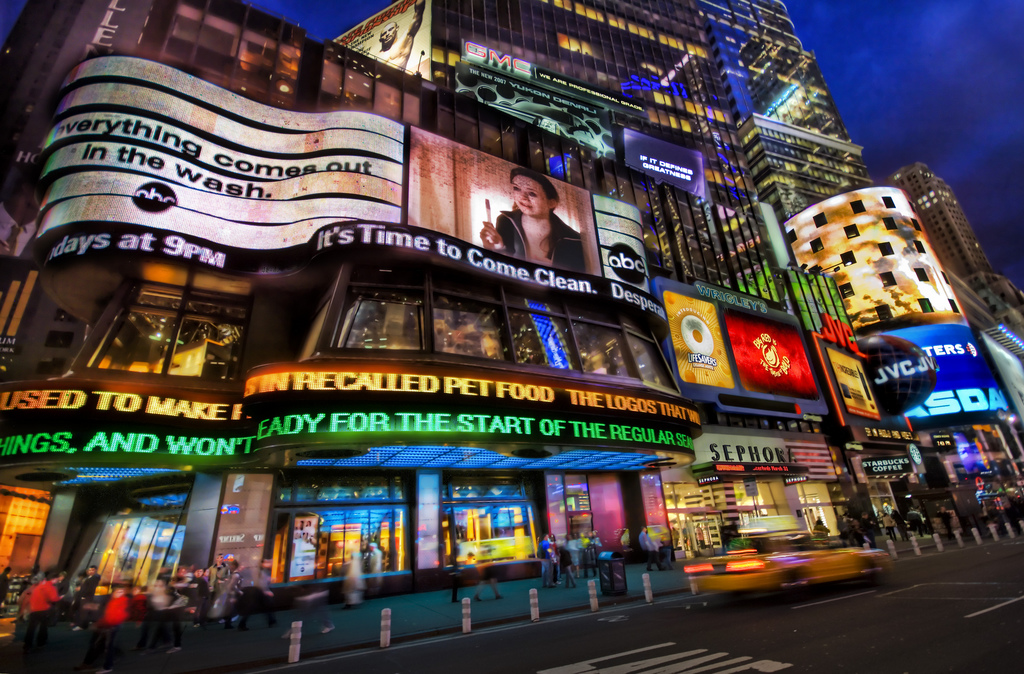 This week, advertisement for Webster Parish has hit the big screen in Times Square in New York City.
Through Thursday, Webster Parish will be featured in the Horizon Travel Show on the 3,685 square foot Times Square Studios, home of ABC's Good Morning America. This world-famous electronic icon, with its signature wavy LED ribbons, will catch the eyes of more than 1.5 million tourists and residents daily.
The five-second advertisement will be shown 120 times during its duration and will feature the parish's best attributes and welcome tourists to north Louisiana.
Lynn Dorsey, executive director of the Webster Parish Convention and Visitors Bureau, says
advertising in New York City is cheaper than some of the other ad campaigns she's participated in.
"This cost us about half of what I paid to put a half page ad in this one (Louisiana Travel Guide)," she said.
Dorsey says she paid about $7,000 for the half page ad, but about $4,000 for the spots in Times Square. The magazine has a circulation of 500,000 in Louisiana.
The Louisiana Office of Tourism is one of the sponsors for the video.
In other tourism news, Dorsey says this is the first time the Travel South Showcase has been hosted in north Louisiana.
"This is such a great opportunity for Webster Parish to be showcased while the event is held in north Louisiana," she said. "We will be working with Shreveport-Bossier and Monroe to market the I-20 corridor."
Webster Parish is a silver sponsor for the showcase, allowing WPCVB the opportunity to have one-on-one appointments with group tour operators, motor coach owners and journalists.
"You get to pick up to 60 appointments for people you want to meet with," she said. "I'll be working with Monroe sharing a venue. You get six minutes with each one, because there are a lot of people. This is primarily for tour operators, which is what I want a chance to see, because we now have a package to offer."
Close to 500 suppliers, buyers and travel service providers, along with journalists from 37 states and three countries attend the Travel South Showcase, Dorsey says. The event will be at the Shreveport Convention Center through March 26.