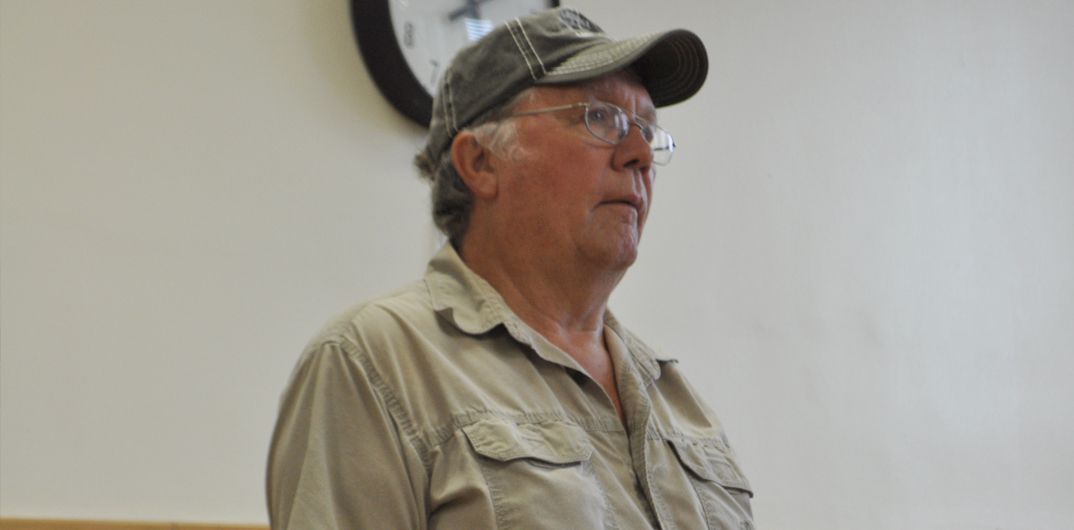 Negotiations are still ongoing between the Webster Parish Police Jury and Nelson Energy, a commercial disposal facility located just off Jack Martin Road, regarding roads leading into the business, Police Jury President Jim Bonsall said.
Glenn Taylor, a resident near the company, asked the jury about the status of talks between the two to fix the roads and the traffic issues plaguing residents who live nearby.
"Trucks are still digging holes in the road, and they're so heavy they're causing ruts in the blacktop," Taylor said. "It's obvious that some of the trucks are not adhering to the speed limits. I don't think you guys have any control over that."
Bonsall says he will talk to Sheriff Gary Sexton about the speeding on Jack Martin Road. The speed limit is 25 miles per hour from end to end.
"I can't tell you that we have any answers yet," Bonsall said. "We're still negotiating with Nelson, and I really don't know what's going to come of it."
According to the agreement, Bonsall says, Nelson agreed to pay to have the roads built up to standard to handle the weight of the saltwater disposal trucks.
"We're negotiating with him about money to redo that road to get it up to a standard that would hold that weight," Bonsall said. "Honestly, it hasn't gone the way we hoped it would, but it's not over with yet. In the beginning, they agreed to bring that road up to a standard that would hold that weight, or better than it is."
Negotiations have stalled due to Nelson Energy's attorney being in court with another case.
The permit to operate was given by the Louisiana Department of Natural Resources in 2015.
In other news, the police jury:
Adopted the millage rates for the 2016 tax roll: general alimony tax inside the corporate limits of Minden and Springhill at 2.13 mills; a general alimony tax for property outside the corporate limits of Minden and Springhill at 4.26 mills; maintenance and operation of the Webster Parish Courthouse, the Webster Parish Health Unit and Agricultural Extension Office at 2.78 mills; the Webster Parish Library System at 12.43 mills; for Road District A at 2.70 mills and for Road District B at 4.18 mills.
Adopted a resolution for the Webster Parish Hazard Mitigation Plan.
Adopted a signature resolution for the Office of Community Services, giving Executive Director Mary Whitaker signature authority to execute matters for grants or contracts.
Adopted resolutions to approve an election for the renewal of taxes for Fire Protection Districts 3 and 12 to be on the Dec. 10 ballot.
Adopted a procedure change for invoice approval for "transient vendors," pending legal review.
Approved an engineering service agreement with Graff P.E., PLS. The parish engineer ratified the agreement. Jurors say a service agreement with Graff was never in place, and in order to be in compliance with regulations from the Federal Emergency Management Agency, they had to draft a formal agreement.
Approved adjudicated property to be advertised for sealed bid.
The jury also adopted recommendations from the road committee. They are as follows:
The road committee recommended making Walraven Road 15 miles per hour from end to end.
A resolution was adopted for the Village of Dubberly to replace the Pierce Lane sign using municipality funds.
A resolution was adopted for the Village of Heflin to allow them to use municipality funds to hire a private contractor to do some ditch work.
A resolution was adopted for Premier Park/McArthur Loop in Cotton Valley using municipality funds.