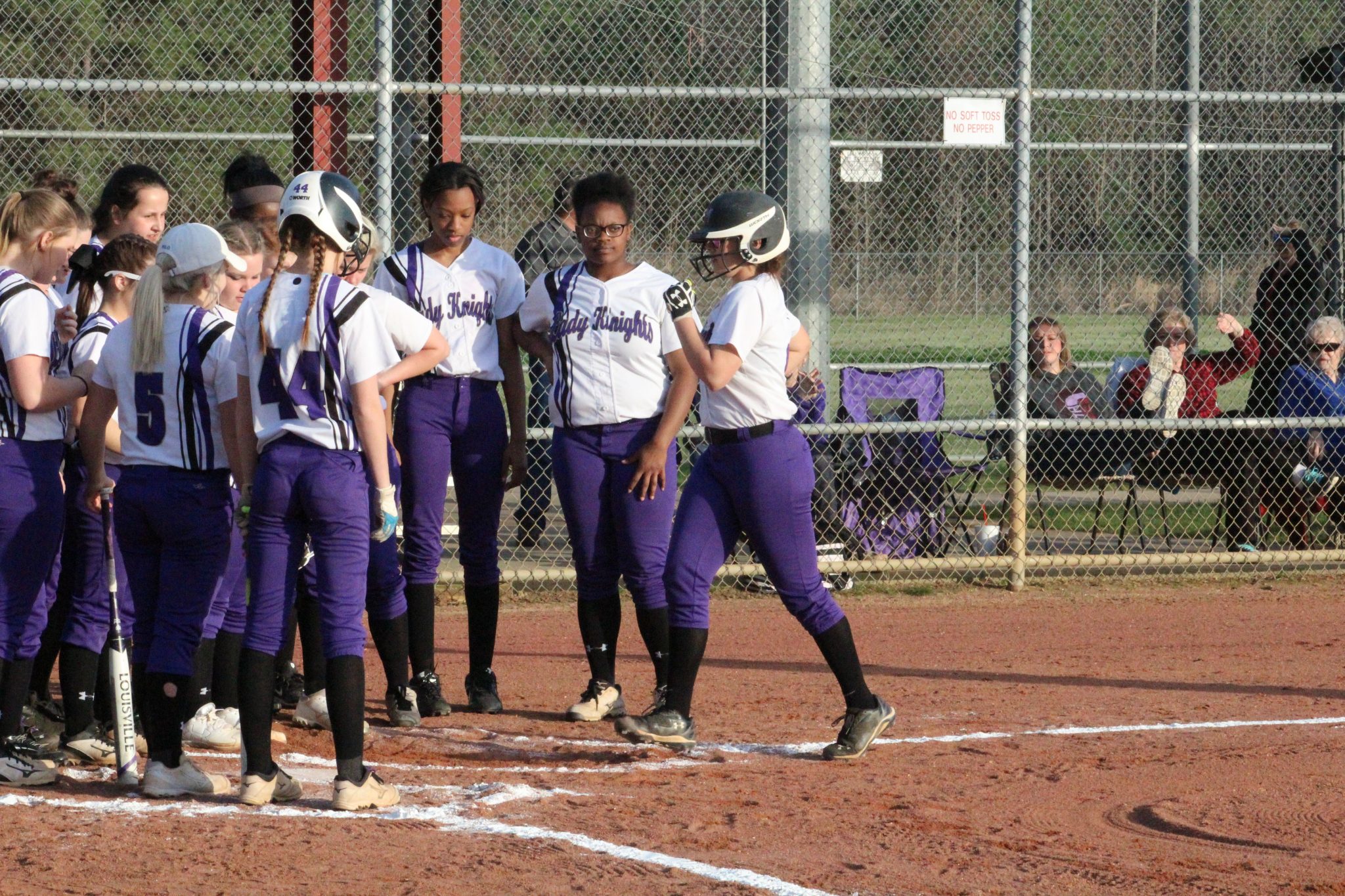 Several of Webster Parish's school softball teams were in action over the weekend, with some coming away victorious while others were defeated.
Minden vs. Captain Shreve
The Lady Tiders were no match for the Captain Shreve Lady Gators, falling via 15-run rule in the third inning 16-0.
Captain Shreve wasted little time getting their bats warmed up, striking for four runs in the top of the first inning. Nine more runs made it 13-0 in the second inning before the Lady Gators finished off the Lady Tiders in the third.
Minden managed two singles for the game, one from Abby McClendon and the other off the bat of Shania Freelon. Olivia Osborne was the losing pitcher for
Minden.
Lakeside vs. Weston
SIBLEY – The Lakeside Lady Warriors got a clutch single from Abby Zemaitatis to score the game-winning run Friday against Weston and win in walk-off fashion 14-13.
Lakeside (10-7) collected 17 hits for the ball game, compared to 13 for the visitors.
Weston took a 13-12 lead the half-inning before Zemaitaitis' big hit, setting the stage for the walk-off win.
Several other Lady Warriors had big days at the plate, such as Chelsea Mays who finished 3-5 with three doubles and two RBIs. Laney Taylor went 4-5 with a double and three RBIs, Cecily Gurgainers finished 2-3 with a double and three RBIs and Deirdre Johnson finished 3-4 with a double.
Taylor pitched all seven innings for Lakeside, striking out seven batters, scattering 13 hits and allowing eight earned runs.
North Webster vs. Holy Savior Menard
The North Webster Lady Knights suffered a tough defeat Friday at home against 3A power Menard.
The Lady Knights' 19-4 loss moves their season record to 10-12.
Rhanda Putman, Brianna Murray and Lindsey O'Neal each had a single for the North Webster offense. Madeline Farley took the loss for the Lady Knights.
North Webster vs. North DeSoto
The Lady Knights lost a second weekend game, this time to the North DeSoto Lady Griffins 12-3.
The Lady Knights (10-13) are struggling entering a difficult portion of their schedule, but will look to get back on track when they begin district play soon.
North Webster managed to scrape out five hits during the second Friday contest.
Rhanda Putman singled and doubled for the Lady Knights, while Tiffani Winkler and Lindsey O'Neal added singles for the offense.