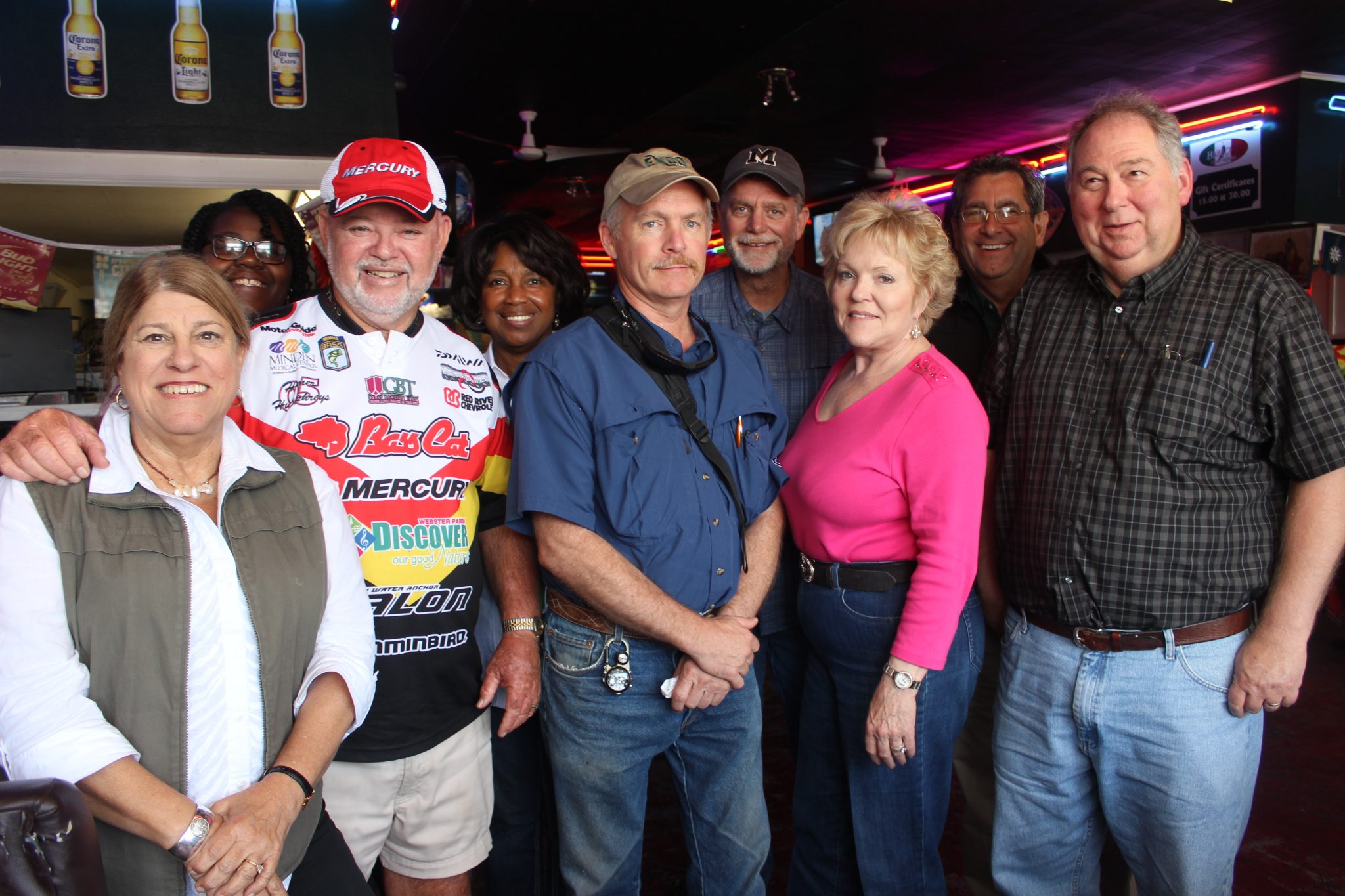 Webster Parish is once again in the spotlight as travel writers came through Friday for another familiarization tour.
Baton Rouge-based photographer Tim Mueller was in Webster Parish this week working with the Louisiana Office of Tourism to photograph the Boom or Bust Byway, Highway 2.
"We have photographed on Bayou Dorcheat with Homer Humphreys, the Webster Parish kiosk in Sarepta, the new Germantown Colony Museum visitor center and exhibits, the Spring Theater in Springhill, the Dorcheat Museum in Minden and beautiful vistas along the by way, all with the rain," Lynn Dorsey, executive director of the Webster Parish Convention and Visitors Bureau, said. "Tim joined the Louisiana North Adventure Familiarization Tour consisting of five travel writers, and then headed to Muddy Bottoms ATV and Recreation Park."
The group stopped in Minden to have lunch at Habacus, and Mueller says he's impressed with what he's seen so far of the byway.
"All of it's pretty," he said. "Despite all the rain, I think I've gotten some really good shots. I've seen a lot of historic sites, and just the road is beautiful."
What struck him most, he says, is the waterways.
"I don't think people think of that when people think of Louisiana," he said. "It's just beautiful waterways and beautiful places to go."
Suzanne Corbett has been a freelance writer since 1991 and food historian.
"When I travel, I seek out, taste out and smell all the wonderful foods and their back stories," she said. "Every place has a history and a story about food, because if there wasn't some kind of food that was worth staying for or worth growing or sticking around for, the town wouldn't survived. People would have picked up and moved on."
And so far, she says she's happy with what she's seen in Webster Parish.
"I love the architecture, the old-fashioned streets," she said. "The people are really friendly, and I can't wait to get up from this plate and find out some more. I hear that you have a lot of interesting locations for film producers. I think it's interesting because people love to see places where movies have been filmed. This is a neat little day trip."
Corbett is the author of PushCarts and Stalls: The Soulard Market History Cookbook and the upcoming publication The Gilded Table: The Campbell House Museum Cookbook.
Other writers on the trip included Sonny Harrington, a hunter safety instructor and National Rifle Association Rifle and Pistol instructor. He is a featured writer for Louisiana Road Trips Magazine.
Dennis Stewart calls Delhi home, and is an outdoor enthusiast and retired attorney. He is a freelance travel writer known for his humorous and stylized writing.
Apryl Chapman is a freelance writer with more than 10 years experience writing for magazines and newspapers. She serves as a feature writer with Southern Hospitality Magazine – Traveler edition and Happening Now.
Jada Durden returns to Minden after blogging about the Fasching in November. Her articles focus on all there is to do in the region and has a large social media presence.