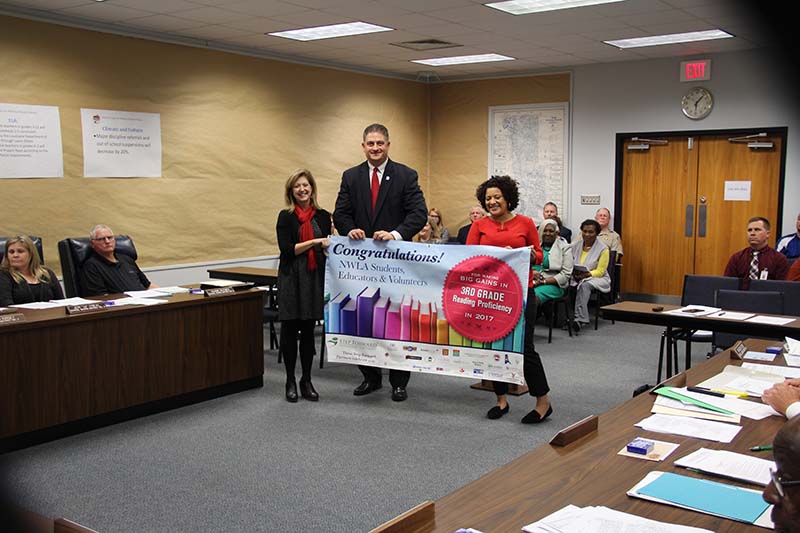 Webster Parish schools saw a large increase in third-grade reading proficiency in 2017, according to state data.
Around 65 percent of third-grade students tested as proficient in English Language Arts this year, compared to 50 percent in 2016.
This 15-percent increase compares to a 7-percent increase statewide and a 9-percent increase across northwest Louisiana. Statewide proficiency stands at 69 percent, while NWLA currently stands at 67 percent.
Students who are considered proficient fall under one of the top three achievement levels: advanced, mastery, and basic. Webster Parish students finished with 4 percent falling into advanced, 33 percent in mastery, and 28 percent in basic. The remaining 35 percent finished in either the approaching basic or unsatisfactory levels.
Among the schools listed, three led the parish with roughly 78 percent of their third-grade students at proficiency level. These schools are North Webster Upper Elementary School in Cotton Valley, Doyline High School, and Central Elementary School in Dubberly.
Laura Alderman, Executive Director of Step Forward, presented a banner to the school district during Monday's board meeting.
"An improvement of nearly nine percentage points for third grade reading proficiency is a huge boost for Northwest Louisiana, both academically and economically," she said. "We know that successful children become successful adults who contribute positively to their community.
"Step Forward celebrates the hard work and dedication of the third grade teachers in our metro area, as well as the literacy volunteers who gave nearly 5,000 hours of their time to support third grade reading success," she said.