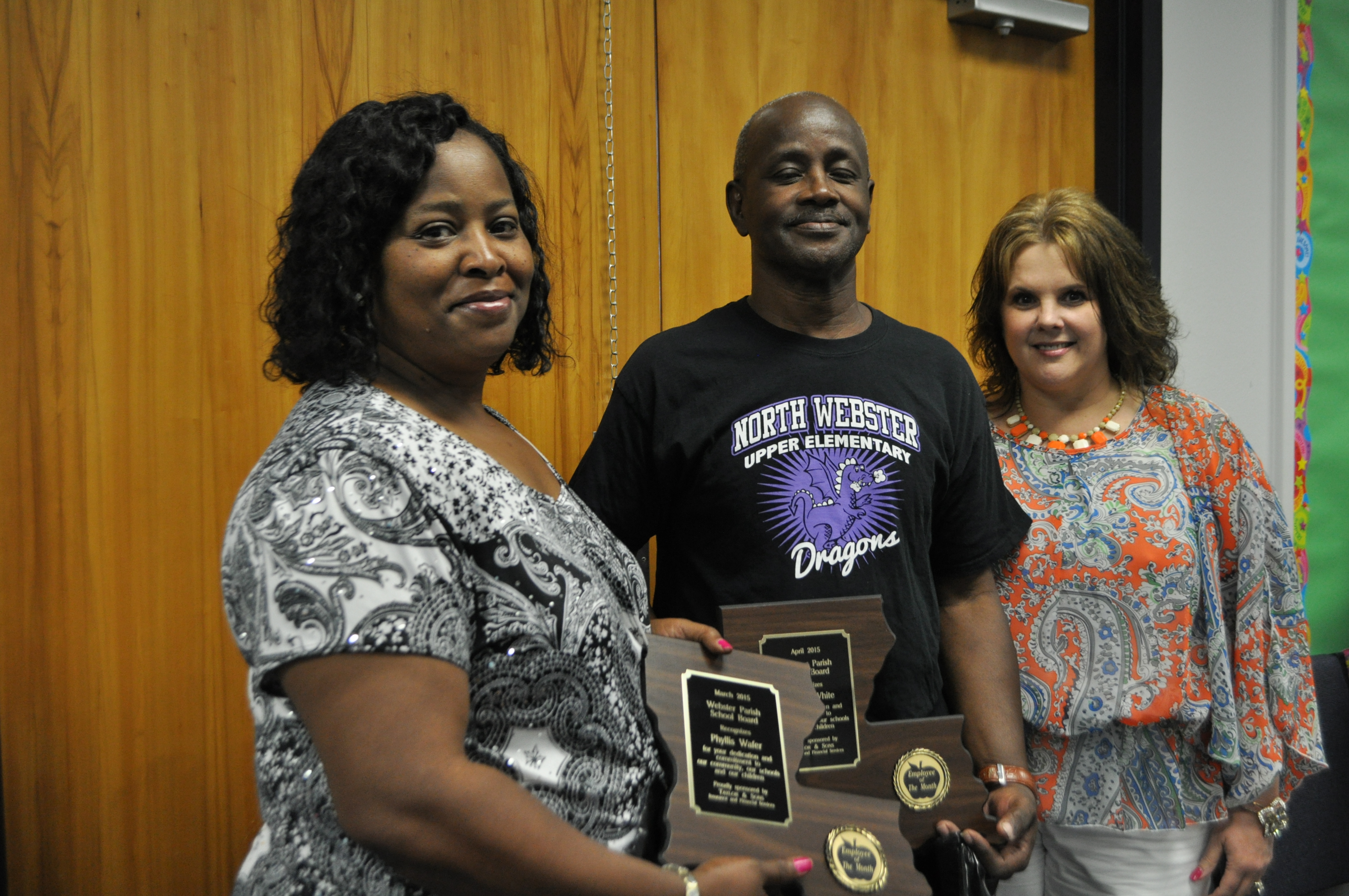 A paraprofessional and custodian with Webster Parish schools were recognized by Taylor and Sons as employees of the month.
Holly Taylor, in the absence of Rodney Taylor, presented the plaques. Taylor is also a retired teacher after 25 years with the Webster Parish School system.
Employee of the month for March was Phyllis Wafer, a paraprofessional at Browning Elementary School.
"I don't remember not knowing Ms. Phyllis," Taylor said of Wafer. "I had the honor of teaching her child, and when you spend from 8 to 3 with a kid, you know what kind of parents they have at home. She had my child in her room."
Her letter of nomination touts her as an employee who goes above and beyond her duties, and as an asset to Browning.
Employee of the month for April was Jimmie White, a custodian at North Webster Upper Elementary.
Speaking to White directly, Taylor says she talked to some of the teachers at the school and their response was, "He is a blessing."
"It's a nice thing to get to say you're loved and appreciated," Taylor said. "His nomination actually came from a student; it was really very touching, especially when a kid looks up to you.
"After reading his letter of nomination and talking to some of the teachers, I am honored to get to do this tonight," she said of presenting the plaques.
Taylor and Sons recognizes employees of the month each month at the school board meeting. Each employee received a plaque and a goody bag.