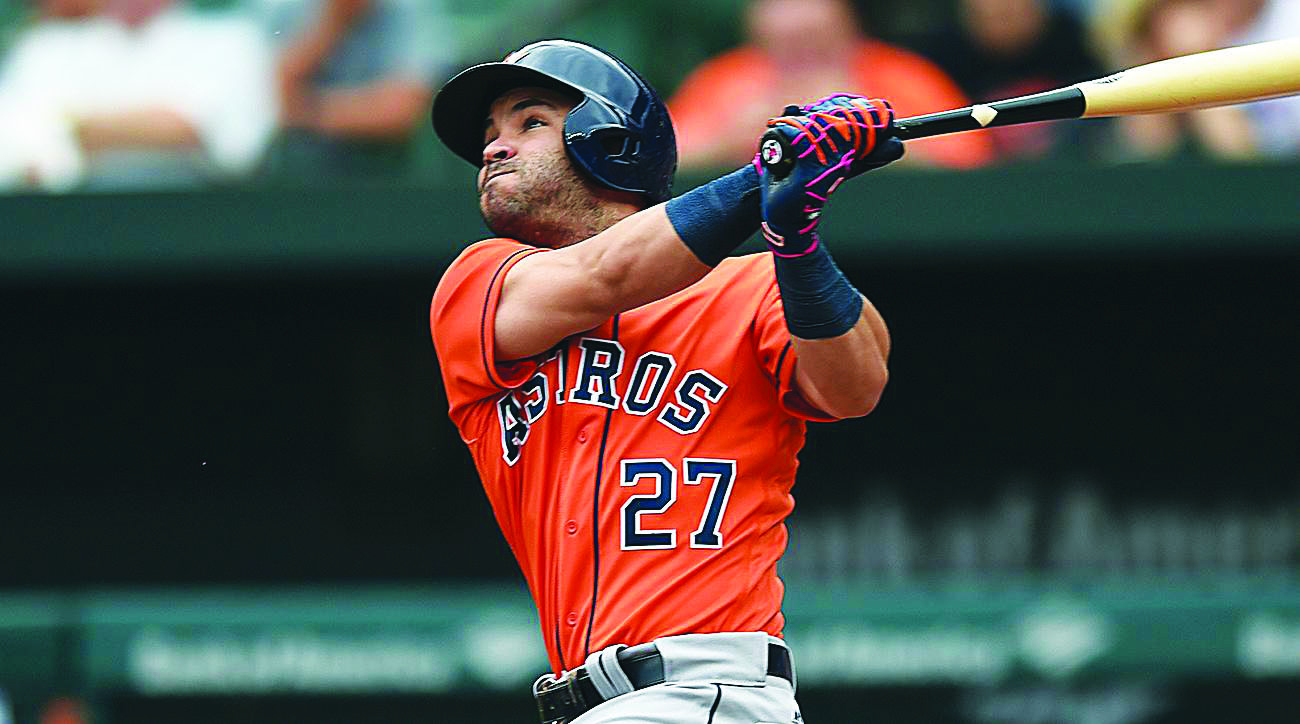 MLB
Astros 6 – Yankees 4
Jose Altuve, the 5-foot-6 driving force of Houston, delivered a swing that will play in Astros' highlights forever.
Altuve homered off Aroldis Chapman with two outs in the ninth inning and Houston outlasted the New York Yankees 6-4 Saturday night to advance to the World Series for the second time in three years.
"That's one of the best moments of postseason history," Houston general manager Jeff Luhnow said.
In a bullpen Game 6 with a back-and-forth finish, DJ LeMahieu hit a tying, two-run shot off Astros closer Roberto Osuna in the top of the ninth. Altuve answered with a two-run drive to left-center, setting off a wild celebration at Minute Maid Park and earning himself AL Championship Series MVP.
"Beautiful game," Altuve said.
The Astros will play the Washington Nationals for the World Series title beginning on Tuesday night in Houston.
NFL
Saints 36 – Bears 25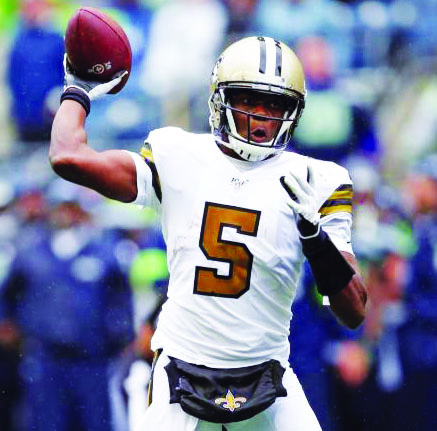 So much for the Saints' season being over after Drew Brees went down in Week 2 with a thumb injury.
Backup quarterback Teddy Bridgewater is making a case to run his own franchise as he threw two touchdowns to fend off the surging Bears on Sunday.
Bridgewater completed 23 of 38 passes, Michael Thomas had nine receptions for 131 yards, and Latavius Murray ran for 119 yards and two touchdowns.
Besides Brees, New Orleans had to get by without top running back Alvin Kamara (ankle, knee) and top receiving tight end Jared Cook (ankle).
"You look at us overall — offensively, defensively, the kicking game — we're playing elite football right now," Bridgewater said. "Of course, it's not as pretty as we'd like it to be. But it's working for us."
The Saints are now 6-1, and undefeated with Bridgewater starting at quarterback.
Cowboys 37 – Eagles 10
The Cowboys (4-3) are back in control of the NFC East after ending a three-game losing streak that clouded the high expectations for the defending division champions following a 3-0 start.
NCAA FOOTBALL
LSU 36 – MS St. 13
Joe Burrow threw for 327 yards and four touchdowns to break the LSU season record with 29 in the No. 2 Tigers' 36-13 victory over Mississippi State.
"It's a testament to him, the receivers, the offensive line, the coaches," LSU coach Ed Orgeron said. "But we're just getting started. Our team is not satisfied."
**PICK EM RESULTS**
First place – David Risher
Second place – Mike Williams
Third place – Buddy Ward