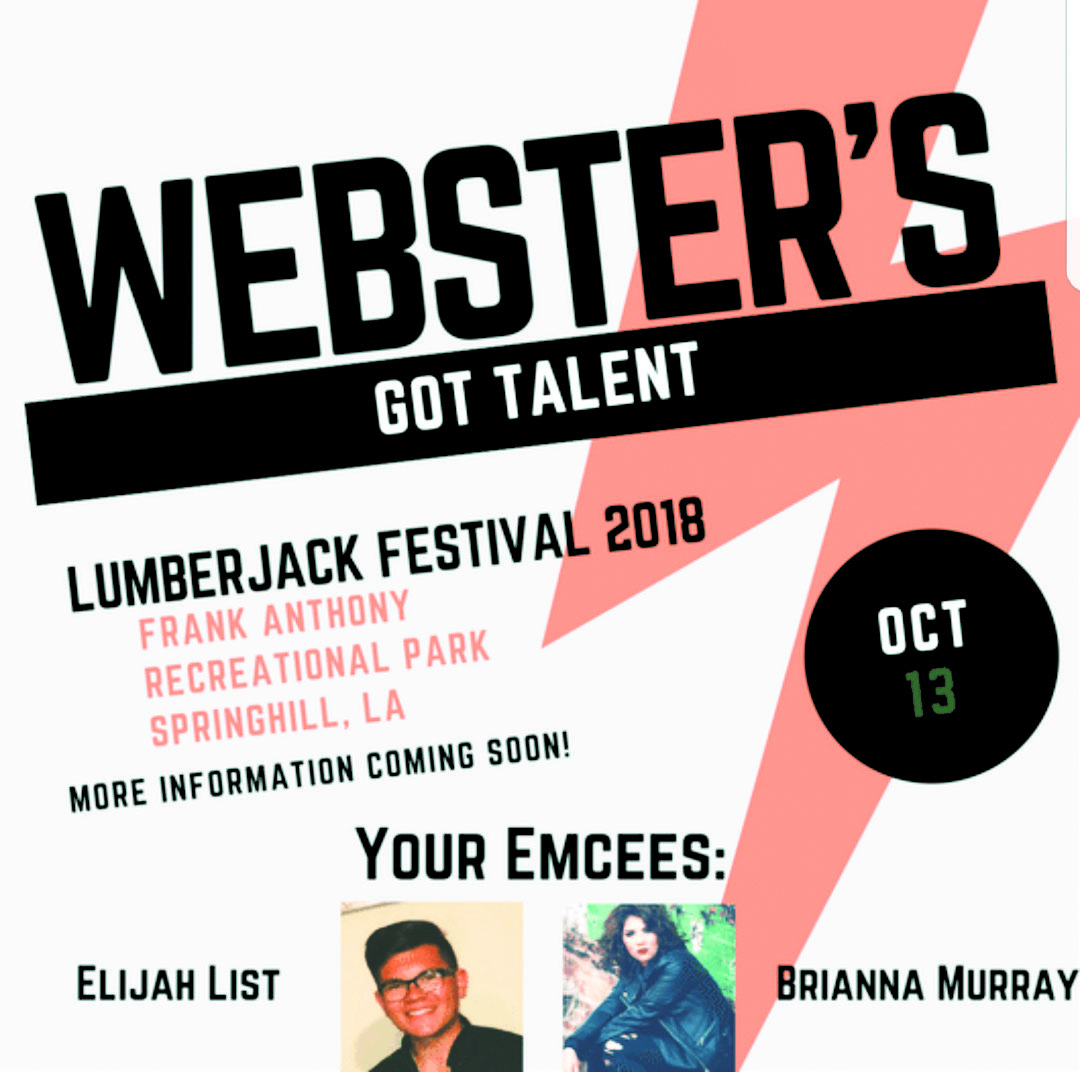 Lumberjack Festival adding competition
MARIA GONZALEZ
Special to the Minden Press-Herald
SPRINGHILL — In hopes of generating a larger and more diverse crowd at this year's Lumberjack Festival, committee members have decided to host their first-ever talent competition — Webster's Got Talent.
They are calling upon Webster Parish's most talented musicians, dancers, comedians, etc. to "bring their A game" on Oct. 13, as they compete for first, second, and third place trophies as well as cash prizes.
Emcees for the competition will be North Webster's very own Elijah List and Brianna Murray, North Webster High School Class of 2017 graduates. The two singers are well-known from several events over the years.
Committee members agreed their fresh faces and energetic personalities are just what the festival needs to draw in more "youngsters."
Prior to performing in front of a judges panel on Oct. 13, contestants must submit a video entry to be reviewed and approved by committee members and emcees.
More details for this event, including where to submit your video entries and a list of rules, will be provided soon on the Springhill Lumberjack Festival Facebook page.