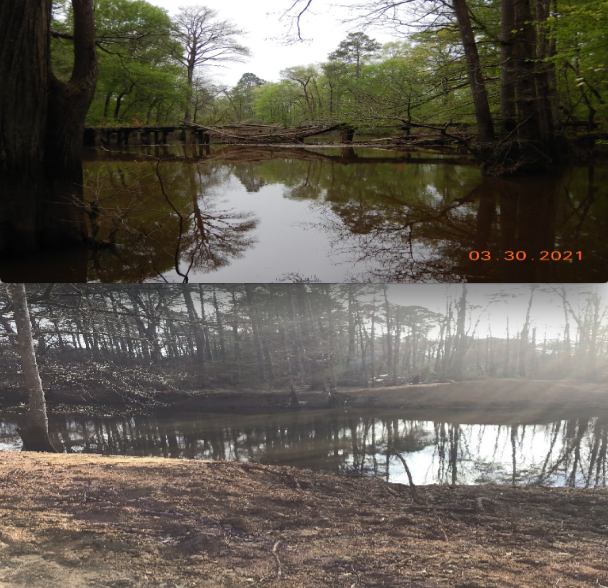 Louisiana Department of Wildlife and Fisheries' (LDWF) Scenic Rivers Program thanks the Weyerhaeuser Corporation for its work in the removal of a dilapidated bridge that was located across Bayou Dorcheat.
LDWF had determined that the bridge was beginning to be unsafe and would eventually impede navigation and drainage, making it necessary to remove the bridge in a timely and environmentally friendly manner. Weyerhaeuser's Mark Woods quickly responded and coordinated operations that resulted in the bridge's removal earlier this year. Its removal has ensured that the bayou's integrity and safe passageway will remain intact for the public.
LDWF is charged with administering the Scenic Rivers Act statewide, and Bayou Dorcheat is one of the many designated Natural and Scenic Rivers. The bayou became a designated stream in 1970, the inception year of the Act. Known by locals as the "Marathon Bridge," the bridge was located several miles southeast of Sarepta on an unnamed road and constructed by Marathon Oil in the 1950's.
The top photo is what the bridge looked like in its worse state. And the bottom photo is what it looked like when the site was improved.