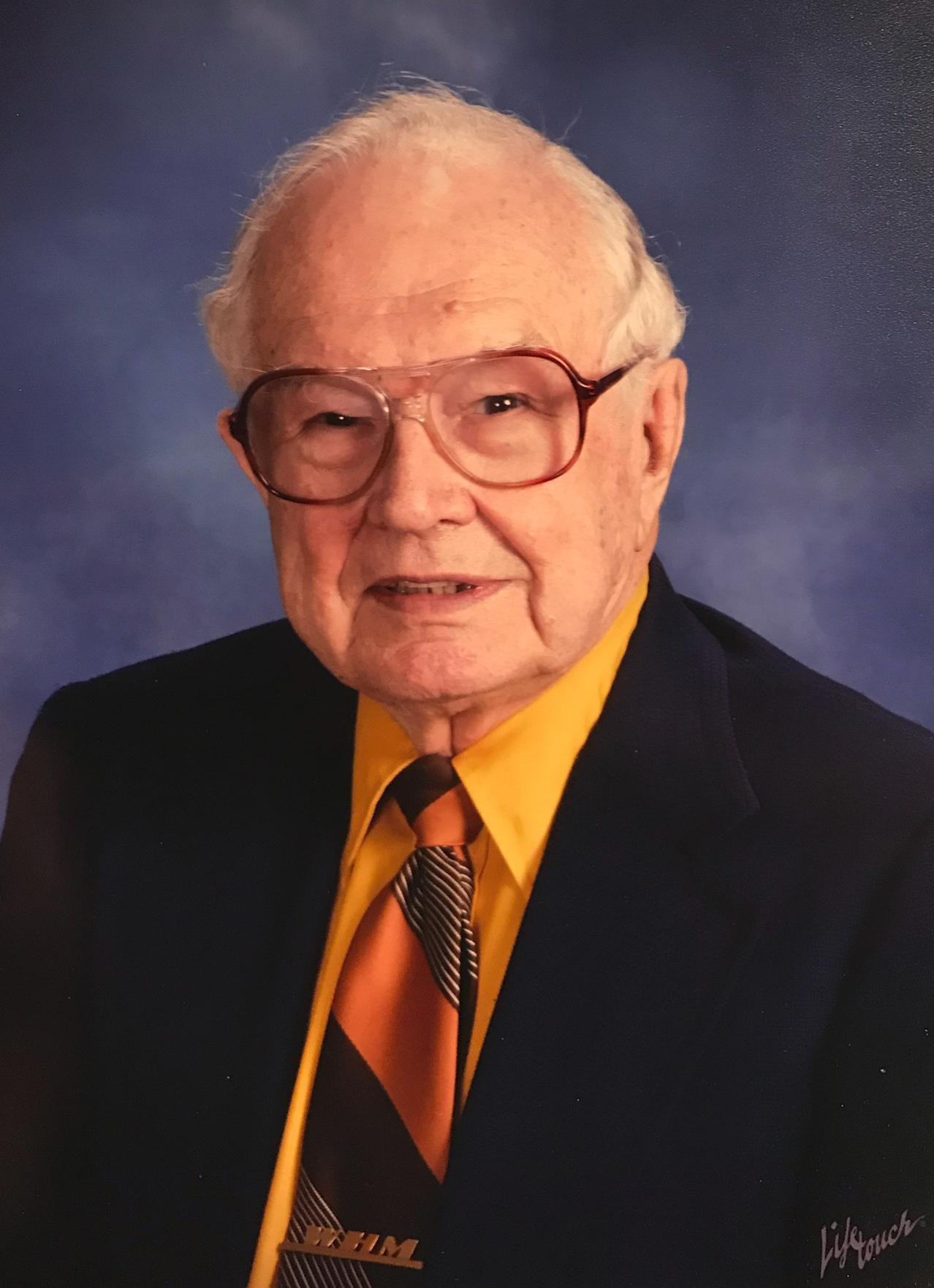 Willard Harvey McClung, 85 went to be with our Lord, Friday, Nov. 17, 2017, after a long life of service to his family, the city of Minden and countless organizations.
Mr. McClung was born to Sibyl Conly McClung and father, Harvey McClung, Chief of Police in Minden from 1966-1974 in the McClung family 'Big House' across from Homer High School on Jan. 15, 1932. In 1943, the McClung family including sister Shirley Ann McClung Kitchin moved to Minden.
Mr. McClung developed an early love of football and athletic training. As a sophomore at Minden High he began as a student trainer under Coach George Doherty.
In 1949 he was the only high school student to attend the first National Trainers Association in Kansas City. He graduated from Minden High school in 1951.
His love of this craft led him to his beloved Texas Christian University where he received a BS in 1955. As a trainer with TCU under the legendary Hall of Fame trainer Elmer Brown, Mr. McClung learned from the best and accompanied the team on its win in the 1957 Cotton Bowl Classic against a Jim Brown-led Syracuse team in front of 68,000 spectators. A photo of which was memorialized by Sports Illustrated as the greatest sports photo of the 20th century and said to be "….as close to the essence of sports as anything that happens on a playing field".
In the photo, Mr McClung is clad all in his trainer's white and staring directly at the camera. After leaving Ft. Worth, Mr. McClung worked in the oil business briefly before starting a career in law enforcement and public service.
Mr. McClung became a Webster Parish sheriff in 1962 and served twenty years until his retirement in 1982, most of which was a juvenile office for the department.
During this time Mr. McClung launched a portion of his career that also meant so much to him; the Jaycee/Daisy BB Gun shooter education program and Minden BB Gun team. This program offered a two-week shooter training, safety and education program in the summers and selected the best shooters to participate in a state championship and subsequent national championship.
The Minden team under Mr. McClung and O.H. Haynes Jr. won multiple state championships and participated all over the country in National Championships leading to many wonderful educational and life experiences for local young men and women. After his retirement from law enforcement Mr. McClung was a regular at the FBC serving as a Deacon, a building supervisor and was quite well known for his fruit and vegetable carving which became yet another much loved hobby.
Mr. McClung is predeceased by father W.H. McClung, mother Sibyl Conly McClung, and brother-in-law Jerry Lee Kitchin.
He leaves behind a loving sister, Shirley Ann McClung of Minden, niece Kay Lynn Kitchin Basham and husband Chuck Basham of Little Rock, AR., nephew Sam Kitchin temporarily of Minden and New York, NY, great niece and nephew Daniel Self and Conly Basham of Oakland, CA. and great niece Natalie Kitchin of Warwick, NY. Mr. McClung also leaves a legacy at Minden High School where he acted as 'gratis' trainer for the team for almost 50 years. He is a long time Jaycee and devoted member of First Baptist Church of Minden.
Mr. McClung received recognition from Governor Mike Foster in 1999 for his years of dedicated service to Minden High. The Lions Club and Minden Chamber of Commerce awarded Mr. McClung the "Man of the Year" of Minden in 1978 at an awards ceremony hosted by the legendary Norman Vincent Peale.
He started with the Minden Fire Department in 1960 as a volunteer firefighter. He was promoted to District Chief then promoted to Assistant Chief. He finished as Assistant Chief on Dec. 1, 2008. The family would like to thank all of the full-time and volunteer fireman for serving with Willard and for all the care they have gave to our family over many years.
A public viewing will be given at Rose Neath Funeral Home in Minden Monday, Nov. 20 from 3 p.m. until 7 and Tuesday, Nov. 21 9:30 a.m. until 10:30 followed by a graveside service at Arlington Cemetery in Homer at 11:30 a.m. Tuesday.
There will also be a public memorial at the First Baptist Church of Minden on Saturday, Dec. 2 at 2 p.m. Donations can be made to the First Baptist Church of Minden.