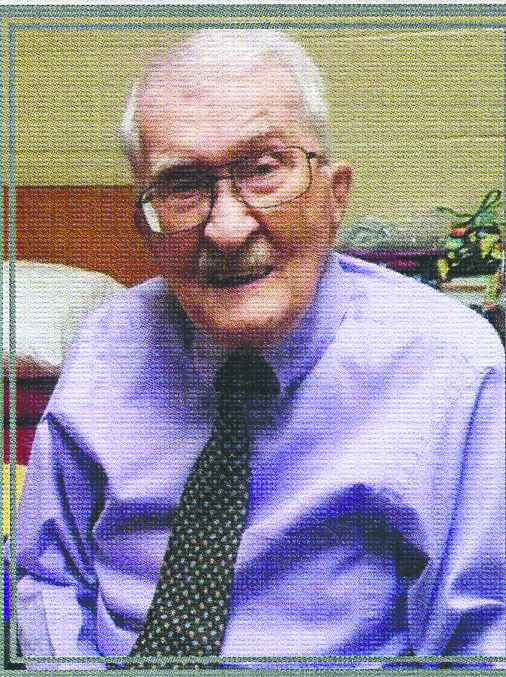 William H. Ichter, known as Bill, age 93, passed peacefully into the arms of Jesus surrounded by his family on Thursday, August 29, 2019. Bill was born on December 11, 1925 in Nanticoke, PA, the oldest son of Harriet Ellen and Harold Lester Ichter. In his teen years, his family was transferred to Louisiana, where his father served in the US Army. He graduated in 1942 from Bolton High School in Alexandria and enrolled at Louisiana College. In the throes of World War II, he joined the US Army in 1944. Right before going to boot camp, he attended a campus revival and surrendered his life to Christ. Upon deployment, he served in the European theater under General George Patton until 1946. He was honorably discharged as a Corporal and was the recipient of the Bronze Star and the Combat Infantry badge.When he returned to the United States, he re-enrolled at Louisiana College, where he met the love of his life, Jerry Catron. They were married June 2, 1949. Together, they served the Lord in three churches – Emmanuel Baptist Church in Alexandria, LA, Istrouma Baptist Church in Baton Rouge, LA, and First Baptist Church, Amite, LA. After sensing God's call to missions, they left the United States with their children in 1956 to go to Brazil. They served faithfully under the International Mission Board of the Southern Baptist Convention for 35 years in Rio de Janeiro. Bill was the first music missionary appointed to Brazil. He founded the Music Department of the Brazilian Baptist Convention and, under his leadership, numerous choral collections and books on sacred music were published. His most notable accomplishment during that time was serving as General Editor of the 1971 edition of the Cantor Cristão (the Brazilian Baptist hymnal). In 1974 he served as the music coordinator for the Greater Rio Billy Graham Crusade, where he had the privilege of directing the 11,500-voice crusade choir. He also composed dozens of missions and evangelistic hymns, including the official Crusade of the Americas hymn, "Christ the Only Hope." Later in his career, he served with the Brazilian World Mission Board. He remained a faithful servant even after his retirement in 1991, serving First Baptist Church Minden as Minister to Senior Adults and Minden Medical Center as Chaplain, and LA State Police Troop G Chaplain.
Bill was preceded in death by his parents, his only brother, John T. Ichter, and his wife of 69 years, Jerry. He is survived by his four children: Alana Greenwich and her husband, Ron, from Minden, LA; Alan Ichter and his wife, Barbara, from Carrollton, TX; Nelson Ichter and his wife, Janilda, from Dallas, TX; Carlos Ichter and his wife, Shannon, from Houston, TX. He is also survived by ten grandchildren and their spouses, who lovingly called him Vovô: Jason, Jeremy, and Joel Greenwich, Jana Showalter, William, Michael, Philippe, Christian and Daniela Ichter and Leslyn Jacks. He had 16 great-grandchildren: Jake, Julia, Joshua, Gabriel, Caleb, Madelyn, Lily, Lucas, Sofia, Jack, Olive, Elias, Charlotte, Judah, Emmett and Miles. He also had 5 nieces and nephews.
It is noteworthy that two of Bill and Jerry's children and four of their grandchildren have served or are serving as missionaries. Truly his legacy will be carried on through the lives of his family members for generations to come.
Special thanks to the staff of Town and Country Health and Rehab and Minden Medical Center for their love and care.
Services were held Monday, September 2, 2019 at 2 p.m. at First Baptist Church in Minden, Louisiana with Rev. Leland Crawford officiating. Interment followed at Gardens of Memory Cemetery in Minden, Louisiana.
Rose-Neath Funeral Home
211 Murrell Street
Minden, Louisiana 71055
(318) 377-3412