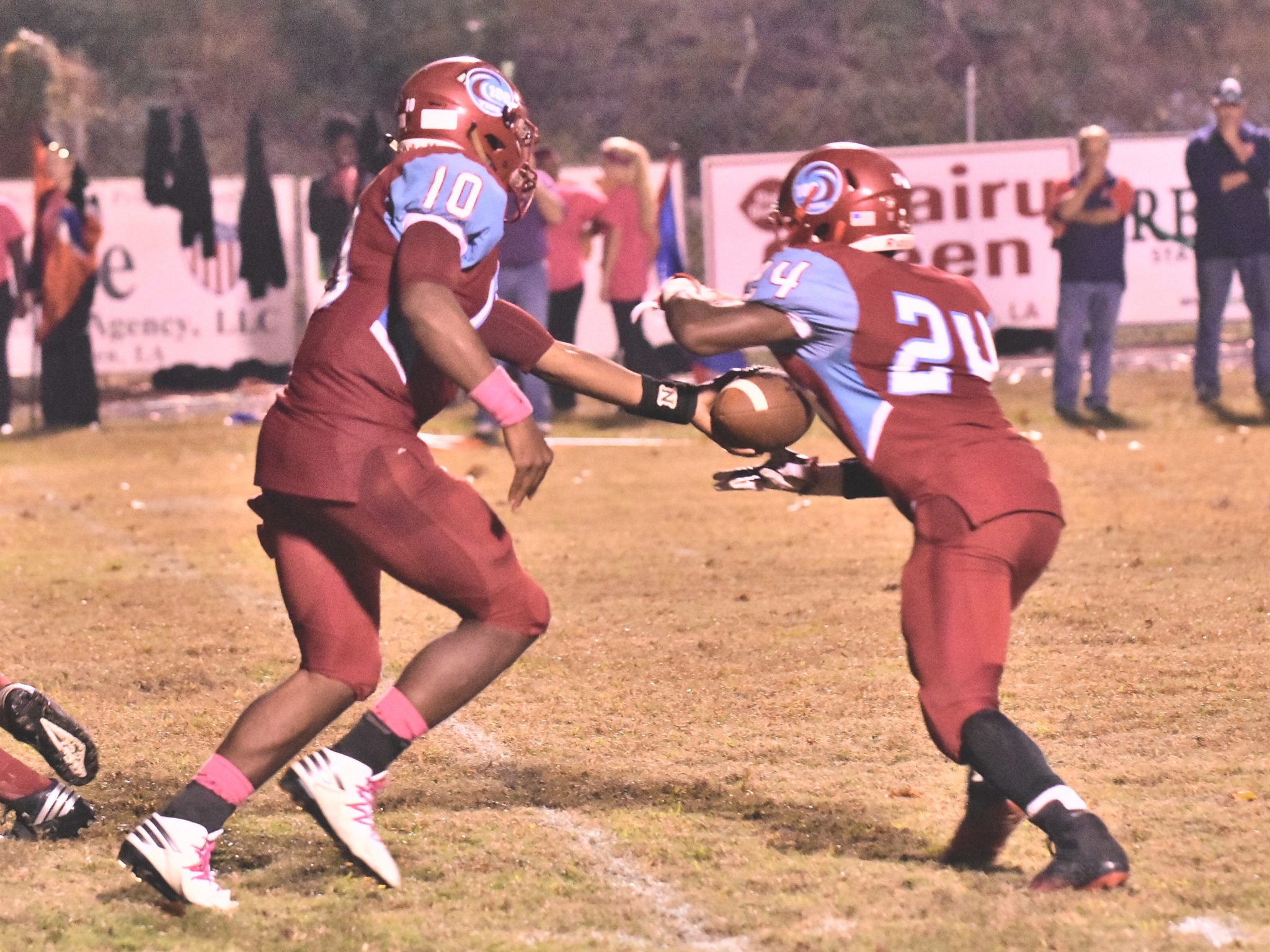 When the 2016 season began, the buzz surrounding the Minden Crimson Tide was loud, and their 9-0 record has only made for more noise coming out of Webster Parish.
The Tide, a team loaded with experience (28 seniors) and talent, have put Class 4A on notice state-wide with their impressive play through nine games, but an undefeated regular season and a top five playoff seeding still hang in the balance.
The Woodlawn Knights (8-1. 6-0) stand in Minden's way Friday night at Independence Stadium. Under the direction of head coach Jerwin Wilson, the Knights have become a force to be reckoned with this season, as evident in their 54-28 beatdown of perennial district power Benton.
Head coach of the Tide, Spencer Heard, says the Knights will be a tough team to defeat.
"They're big up front," Heard said. "Especially on the offensive side of the ball. They have a quarterback who can run and throw the ball well. When things break down he's a guy who can scramble and make a play."
The most important man in Woodlawn's spread attack is running back Trivensky Mosley. The shifty junior is following up his All-City sophomore season with an electric junior year. In last year's game, a 20-14 win for the Tide, Mosley was limited on one of the sloppiest, rain-soaked playing surfaces imagineable. He'll be hungry to prove himself against the district's best defense Friday night.
"He's a good back," Heard said. "More of a slasher-type back. Different than Delmonte Hall (North DeSoto). But he's only one of their weapons. they have receivers outside and their defense is solid. They line up in a 4-2-5 or 3-3-5 and they're really good in the backhalf."
Heard is especially concerned about ball-security, as the Knights have proven themselves skilled at stealing possessions from opponents throughout the season.
"They've shown an ability to strip the ball out in multiple games I've watched on film," Heard said. "They create a lot of turnovers, so that's something we have to focus on; it's helped Woodlawn win a lot of games."
The Knights will likely need some Tide turnovers to win, as the Minden offense has found its' rhythm in the season's second half.
The formula shouldn't change much on Friday night from what it's been: Run inside, then hit the edge with Patrick Heard and once teams cheat up to stop the run, burn them deep with Kelcey Miller and Tavarius Edwards.
"It's the same as always," Heard said. "If we can run the ball that will be awesome, if not, we'll try to win some matchups in the secondary. We still think we can win those secondary matchups if we get our guys out in open space."