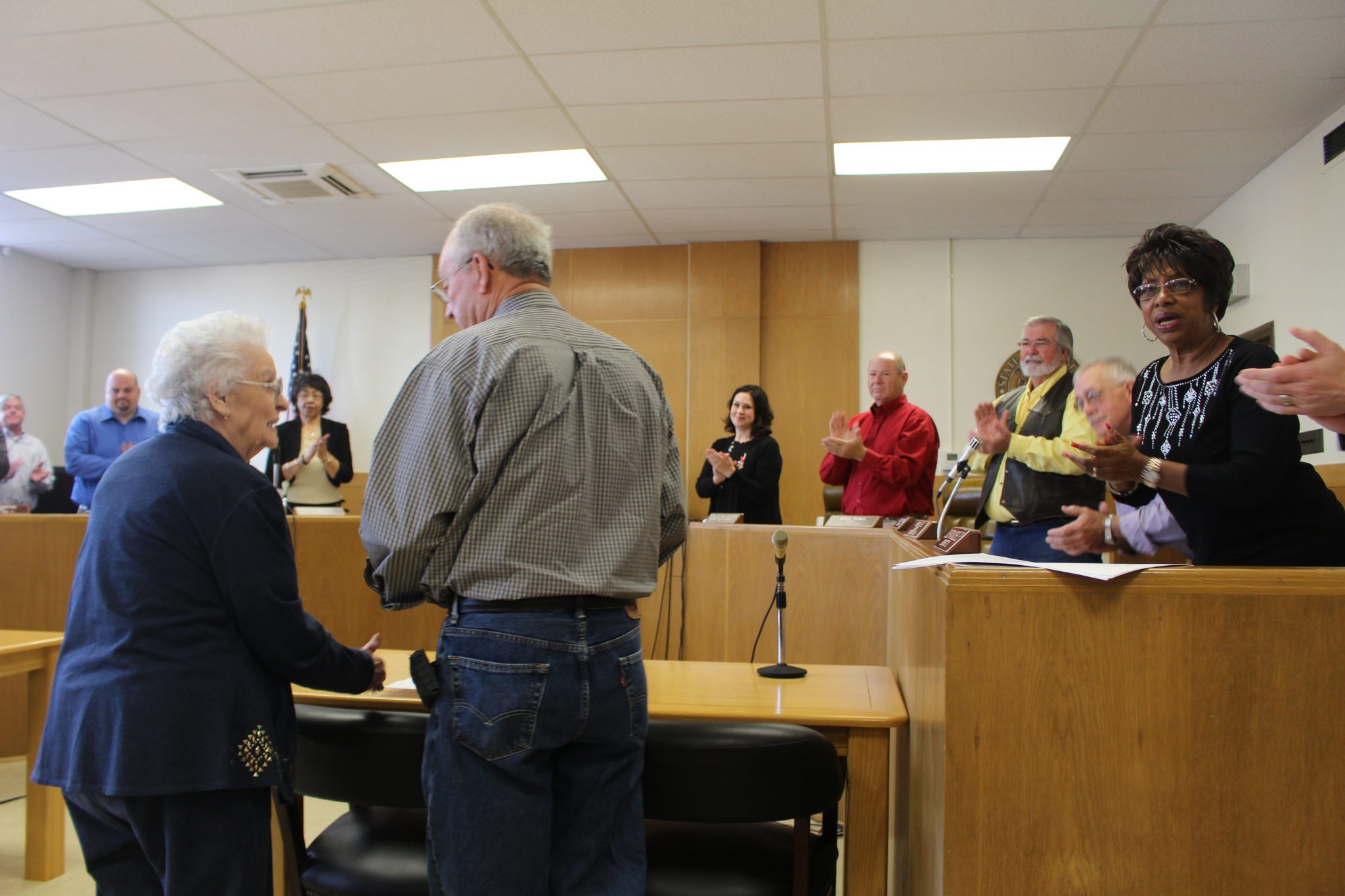 Showing appreciation and extending a heartfelt thank you, the Webster Parish Police Jury took time during the January meeting to recognize Dathene Brown.
Brown, 91, retired at the end of 2016 from the Webster Parish Council on Aging after 47 years of work as the agency's director.
"That's a long time," said Jim Bonsall, jury president, as he welcomed Brown to the front of the room.
"I've really enjoyed it," Brown said as she embraced Bonsall in a hug.
As Bonsall read the resolution of appreciation, the jurors looked on with fondness.
In the early 1970's, Brown was instrumental in the development of senior citizens organizations throughout the parish and organized senior citizen centers.
The Louisiana Association of Councils on Ageing was incorporated by the Louisiana Legislature in 1972 for the purpose of advocacy for the elderly citizens of Louisiana.
While programs were funded through the state, the Webster Council on Ageing received support from the community through many organizations and charitable acts.
Among the entities supporting Webster Council on Aging was the WPPJ.
"It grew from a seed grant of $12,000 in 1969, to current assets totaling more than $2 million,"
Bonsall read. "Without the dedication and vision of Dathene Brown, there probably would not be the newly opened Webster Parish Council on Aging senior center, which has served so many of our parish."
The jury's resolution on Jan. 3, "recognizes Brown for her loyalty and dedication to the Webster Parish Council on Aging and to all the senior citizens of Webster Parish."
Brown told a story of how she became involved with the Council on Aging and said it was her willingness to learn, help others, and follow God that led to her success.