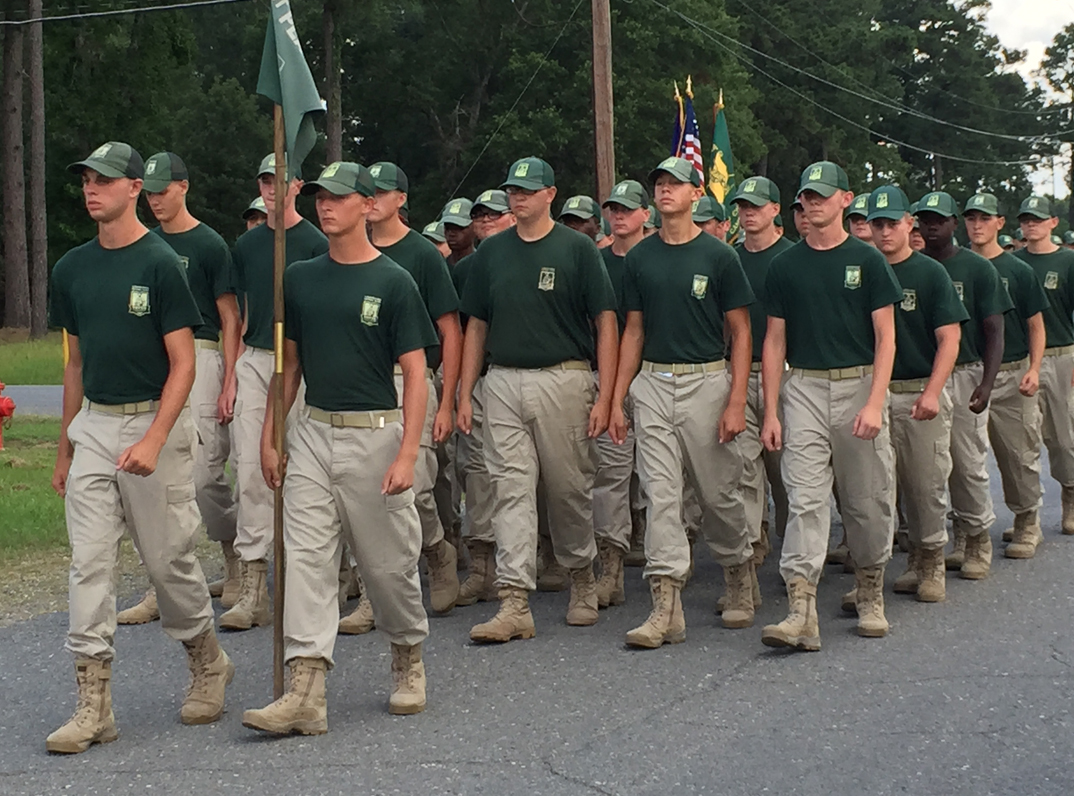 Louisiana National Guard Youth Challenge Program cadets were able to visit with their families for an afternoon Saturday.
Cadets showed off their discipline through the pass in review marching ceremony Saturday morning. The formal pass in review ceremony is a timeless military tradition and is usually conducted by professional soldiers during a change of command. However, during this family day, YCP cadets organized, managed and led the ceremony without any assistance from staff members. They demonstrated the skills and discipline the cadets learned while enrolled in the program.
More than 2,000 family members converged on the parade field to see their cadets.
More than 200 cadets make up the 2016-1 class that began Feb. 21, and is scheduled to graduate Saturday, July 23.
"The cadets worked very hard and have done an incredible job preparing for the pass in review ceremony," CPT Jason Montgomery, director of YCP at Camp Minden, said. "We are very proud of what each cadet has accomplished during these past weeks. As graduation nears, they are closer to the finish line, but their journey is not complete yet."
The mission of YCP is to intervene in and reclaim the lives of 16-18 year old adolescents, producing program graduates with the values, life skills, education and self-discipline necessary in order to succeed as productive citizens.
YCP offers young people an opportunity to improve their lives through participation in an innovative, alternative school and is administered to participants at no cost.