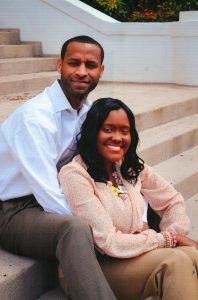 The Rev. and Mrs. Willie C. Bryant of Minden are pleased to announce the engagement and upcoming marriage of their daughter, Tessa Cay Bryant to Brandon Derell Flournoy, son of Mr. and Mrs. Robert Flournoy of Minden.
Tessa is a 2007 graduate of Doyline High School and a 2011 graduate of Louisiana Tech University, with a master's in educational leadership. At present, she is on the teaching staff of J.A. Phillips Middle School in Minden.
The bride-elect is the granddaughter of Mrs. Catherine Smith and the late Mr. James H. Smith of Minden and the late Mrs. Birdstein Bryant Critton of Homer.
Brandon is a 2005