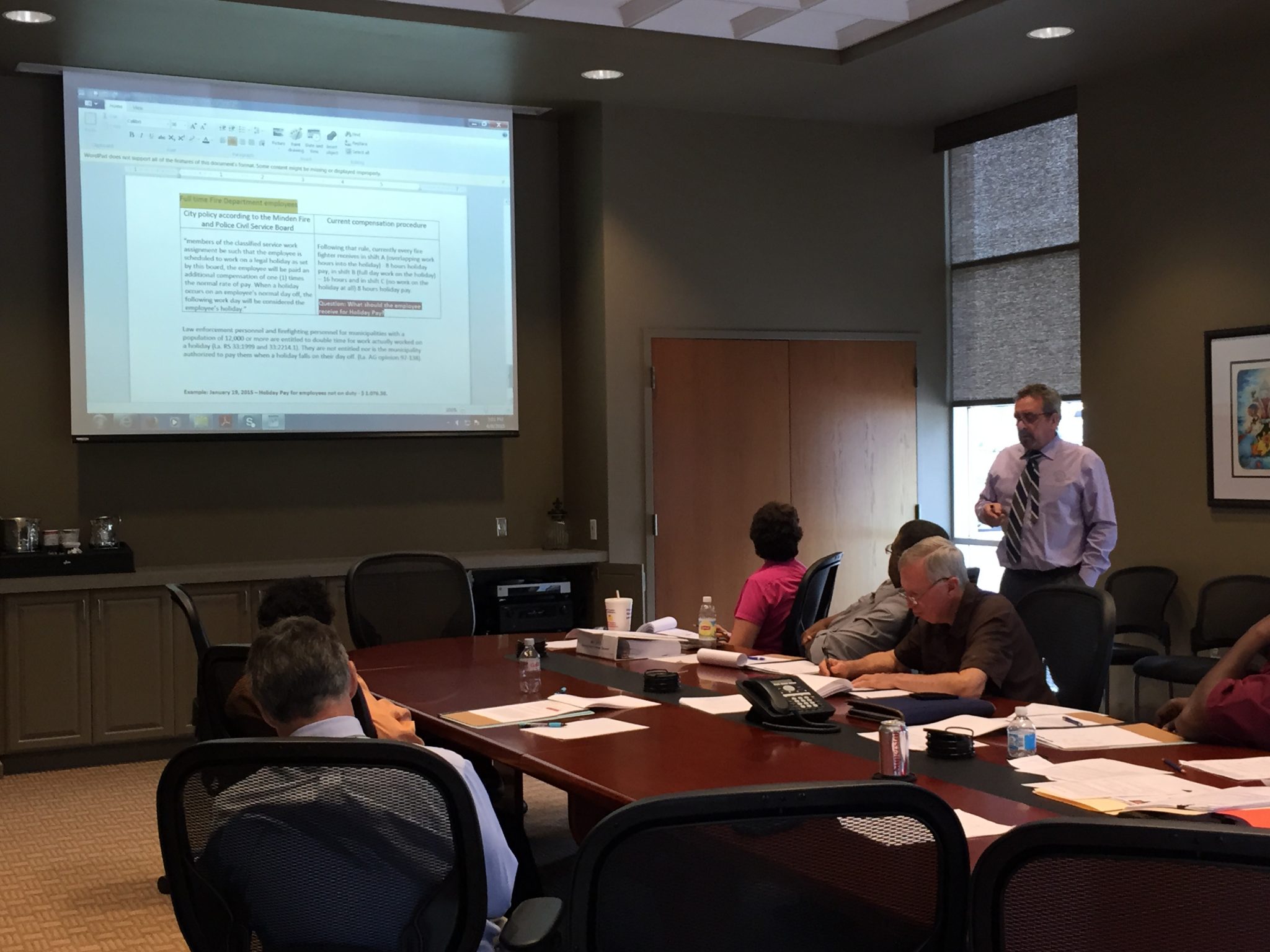 The City of Minden is facing a tight budget for the 2015-16 fiscal year.
City Clerk Michael Fluhr gave council members and department heads an idea of what's coming up for the 2015-16 budget in a workshop Monday, and
while revenue has remained steady over the last few years, expenses are ever increasing.
Mayor Tommy Davis says out of a roughly $30 million budget, $10.8 million of that strictly covers salaries and benefits, which was the main focus of the workshop.
"With every city our size that we talk to, they are facing the same situation financially," Davis said. "The employees – it's