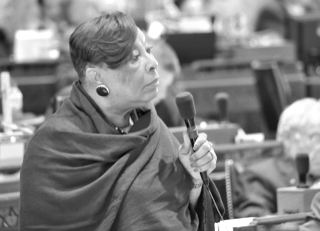 Drew White
LSU Manship School News Service
BATON ROUGE — Convicted felons who are back in their communities are one step closer toward having their voting rights restored under a bill that passed a House committee on Wednesday.
The House and Governmental Affairs Committee voted 7-2 in favor of a bill sponsored by Rep. Patricia Smith, D-Baton Rouge, that would allow a felon under community supervision to vote if the individual had not been incarcerated within the past five years.
Currently, ex-convicts cannot vote while on probation or parole.
"You don't represent me; I don't have any say-so," Brian Marks, a Baton Rouge native