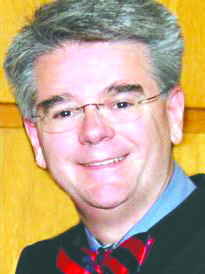 Judge Jay McCallum will be the speaker at the Minden Lions Club meeting at noon on January 4, 2018. McCallum is a motivational speaker who is best known for using humor to instruct, inspire and motivate his audiences.
McCallum was the first person in his family to earn a college education.
He was an honor graduate who qualified for National Forensic and Debate Competitions. He received his Bachelor of Business Administration from NLU, now ULM, and his Juris Doctorate from LSU School of Law.
Prior to being elected judge, McCallum was a partner in the law firm of Rabun and McCallum