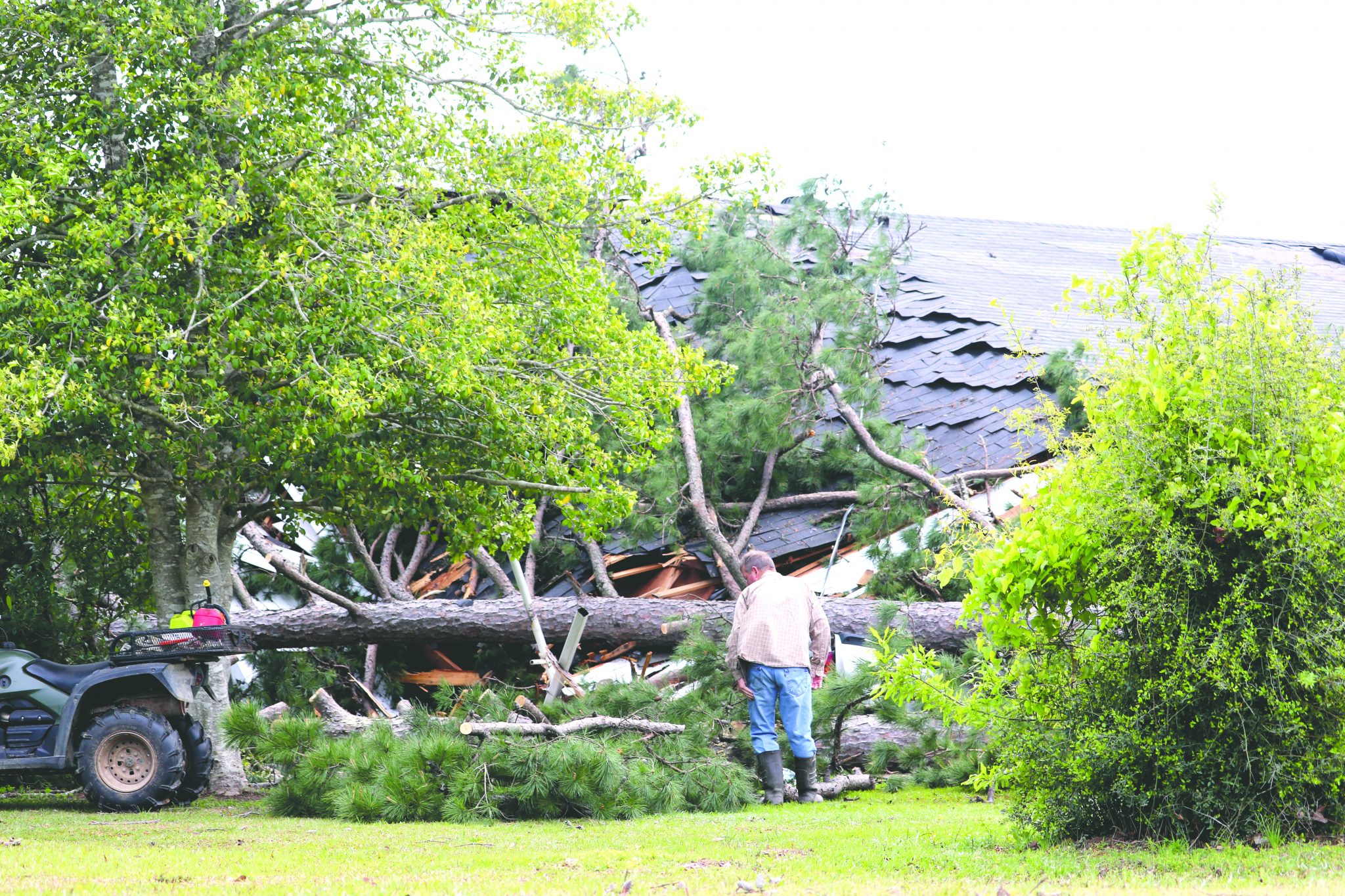 Webster Parish rocked by severe weather early Saturday
As many Webster Parish residents slumbered early Saturday morning, a severe storm made its way through, complete with damaging winds and tornado warnings.
The worst of the storm passed through at approximately 1:15 a.m. Saturday morning, leaving behind it downed trees and power lines throughout the region. It has also been blamed for the death of a toddler in the Haughton area.
Severe damage was reported in Webster Parish at the home of James Garner on North Main Street in Sarepta. A tree was toppled by the storm, onto the carport area of his home.