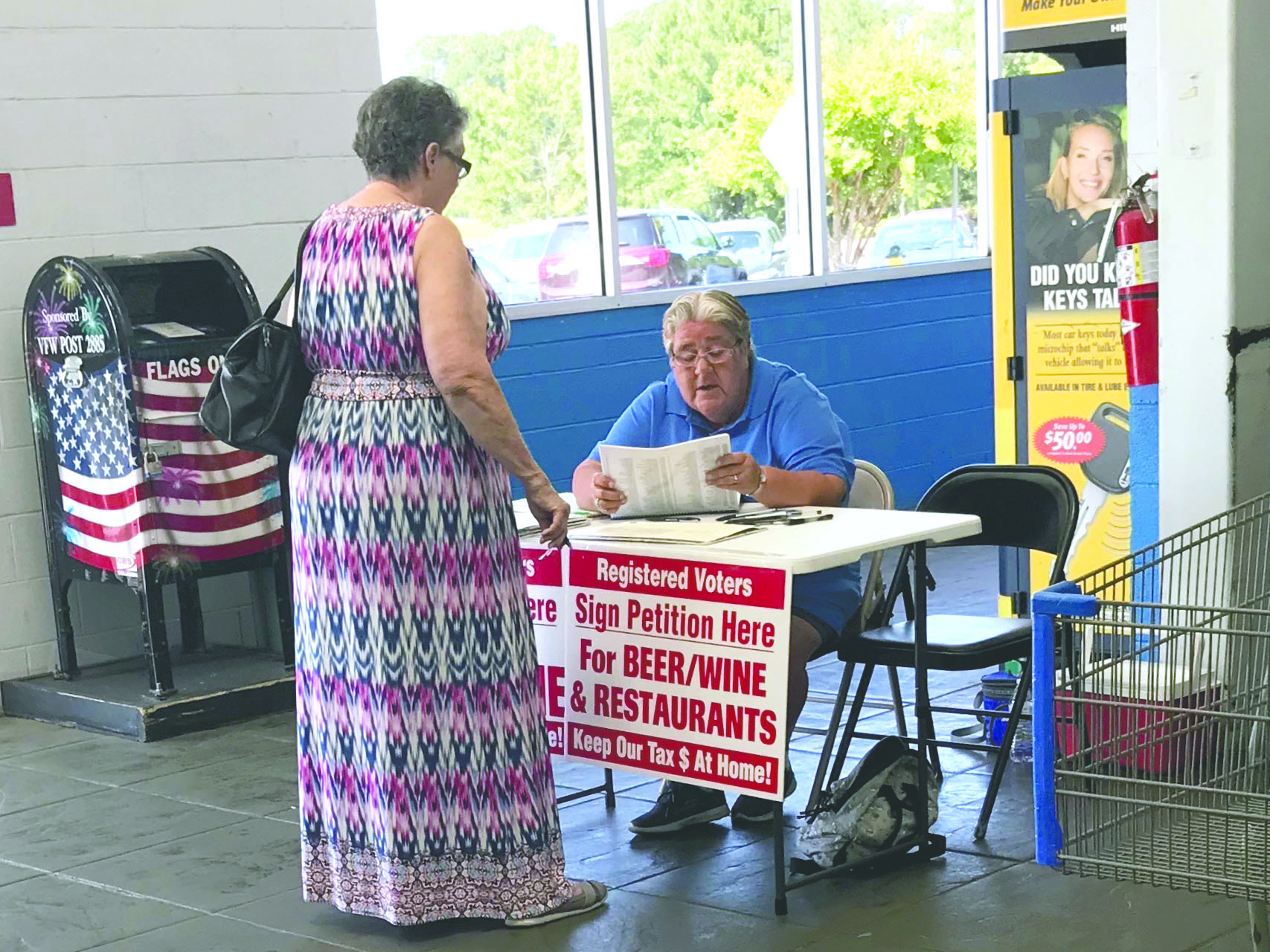 Petition drive for alcohol shows up in Minden retailers
Booths appeared over the weekend inside the Minden Brookshire's and Walmart locations asking local voters to sign a petition to legalize the package sale of alcoholic beverages in the city.
The petition calls for an election for the submission of five proposals. If all five were to pass, package sales of alcoholic beverages and consumption on the premises would be permitted in Minden.
Signs at the booths promoting the petition said "Sign for beer, wine, and restaurants. Keep our tax dollars at home!"
The individuals manning the booth at Brookshire's claimed the store was not