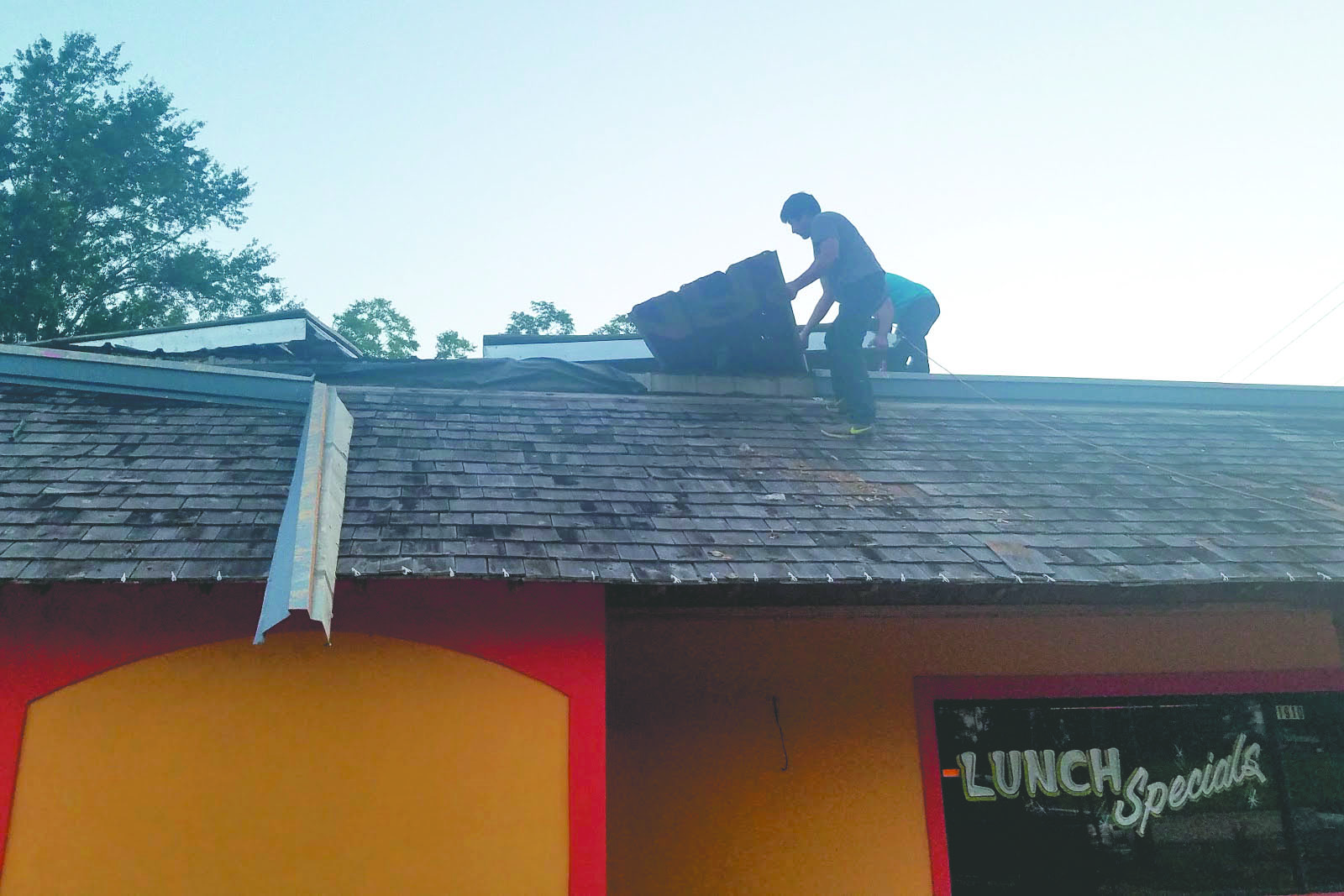 MARIA GONZALEZ
Special to the Minden Press-Herald
SPRINGHILL – A short-lived storm was the cause of some significant damage in north Webster Parish Sunday afternoon.
Many residents experienced lengthy power outages and damage to property. Even several business owners were affected.
Shortly after the storm, construction workers were spotted repairing the roof at Chavos Mexican Restaurant on Highway 371.
"The winds pretty much ripped the entire Chavos sign off the building, leaving some hanging," construction worker Salvador Gonzalez said. "We're going to finish pulling it off and patch up a few spots so they can re-open tomorrow, safely and without incident."
Chavos, along with several