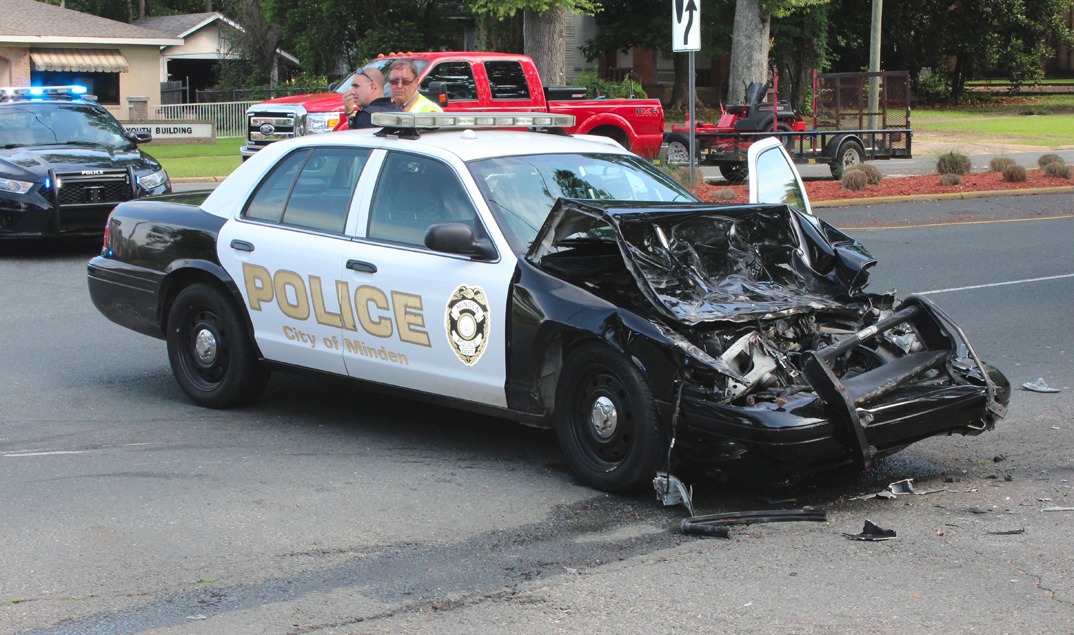 An officer-involved wreck Thursday morning led to the arrest of a Minden man with Police Chief Steve Cropper calling it an unfortunate incident.
Thomas Adams, 30, of the 700 block of Main Street, was charged with running a stop sign and simple possession of Schedule I CDS (marijuana).
Cropper says Sgt. Tokia Whiting was traveling on Broadway towards Homer Road when Adams crossed into her lane of traffic coming from Lewisville Road. Whiting collided with Adams, causing severe damage to the front end of the patrol unit.
"While they were working the wreck, there was a strong odor of marijuana coming Adam's vehicle