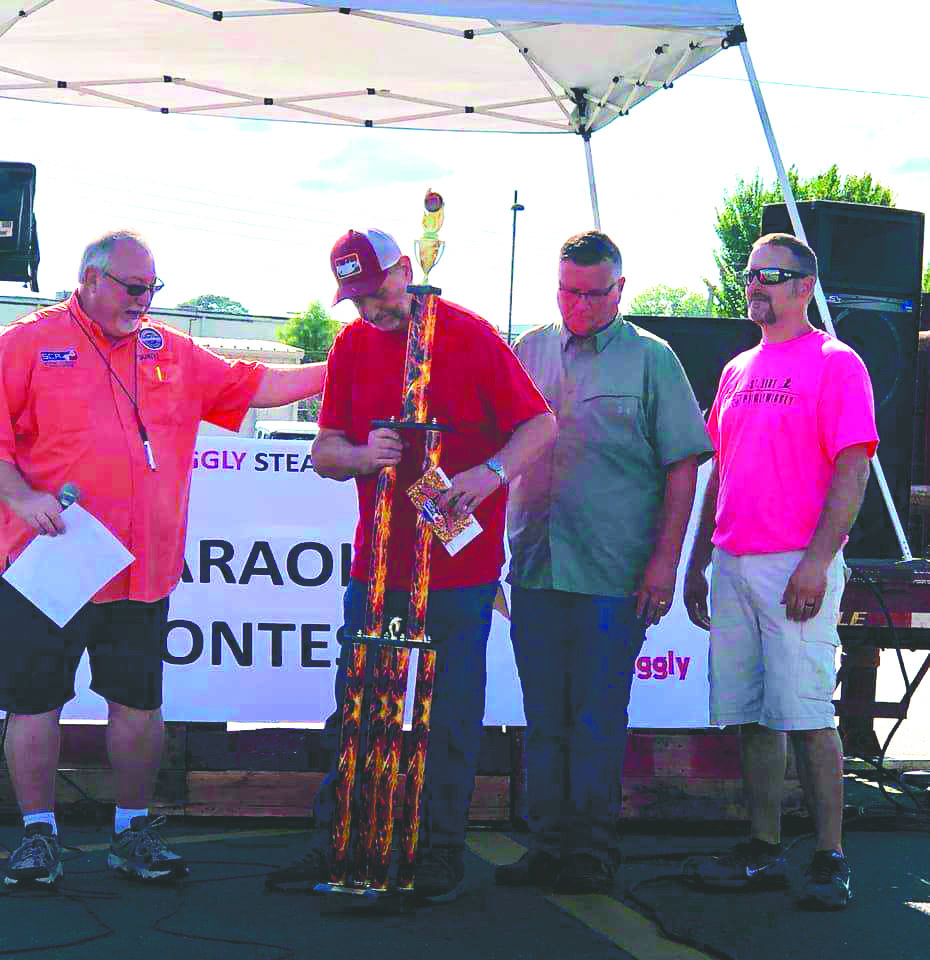 MARIA GONZALEZ
Special to the Minden Press-Herald
SPRINGHILL – Piggly Wiggly's 13th Annual Steak Cookoff was most certainly a success, raising a substantial amount of money to contribute to the St. Jude Children's Hospital.
The 17 and under Porkchop Competition was quite a crowd pleaser, along with the first ever Baggo tournament.
Taking home the top prize of the day, $1,750 and a 6ft trophy, complete with bragging rights, was Allen Newton of Thornton Arkansas.
It was a great opportunity to visit with great Grill Masters, learn their methods, and taste their steaks.