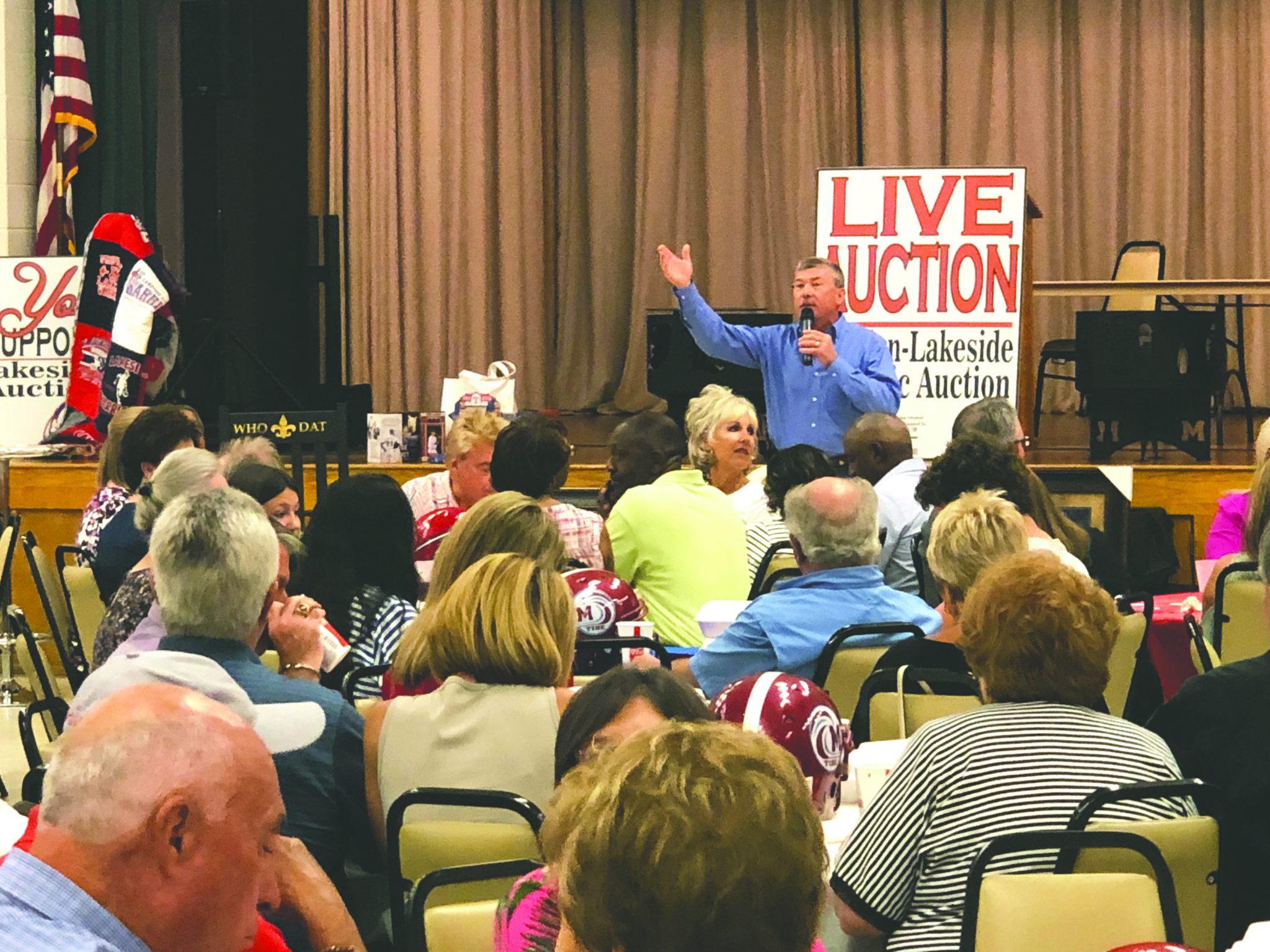 Will Phillips
Minden Press-Herald
Saturday evening the 4th Annual Lakeside/Minden High School Athletic Auction took place, during which the Minden Civic Center was packed from wall to wall with tables full of people who were there to support the school's sports teams by bidding hundreds of dollars on various items contributed by area supporters.
"This is our 4th annual Lakeside/Minden High School Athletic Auction, and we are very excited about the fact that every year, more people are sponsoring tables and more people are coming to the auction, and it's just become an event that everyone wants to go to. I'm just so thankful for the people that come out year after year and keep supporting our kids," said Minden High School Principal Becky Wilson.
This being the 4th year working on an event that he had been with since the start, Lakeside High School Principal, Denny Finley, said, "I don't think we were really sure when we started the event how big it would actually get, but living in the area that we live in, people are so giving, and they back the school so well in this parish, it has definitely turned into one of the biggest events in this area for the year. I think Mrs. Wilson and I along with the other founders of this auction would like to see this even go on for long after we retire."
The event started at 5 p.m. with Hugh Wood catering countless pork chop plate dinners.
The main Auction began later in the evening, with the Auctioneer being Jim Towns. What ensued can only be described as verbal gymnastics as Towns started rattling names and prices of various items being auctioned and keeping up with the back and forth of the various bidders trying to one-up each other.
Parish Athletic Director Kevin Washington was in attendance of this event, and shared his thoughts towards even when he said, "It's a great show of support for our athletic programs at our schools, and it couldn't happen without the businesses and the whole community taking part."
"It's a great thing to see Lakeside and Minden High School coming together to raise money and promote their sports teams in our area. It was a fun evening with good food and good friends supporting the athletic programs at these two schools," said Minden Mayor Terry Gardner.
When asked if they had any last thoughts that they would like to share with the community, Wilson said, "Finley and I both just want to say thank you, sincerely from the bottom of our hearts. Thank you to the community, and to the people who step up over and over again to help outr kids we are always amazed and humbled that they would be willing to do this and that they continue to do this. We hope that this instills in our teenagers the same heart of service that will lead them towards giving to others as well.