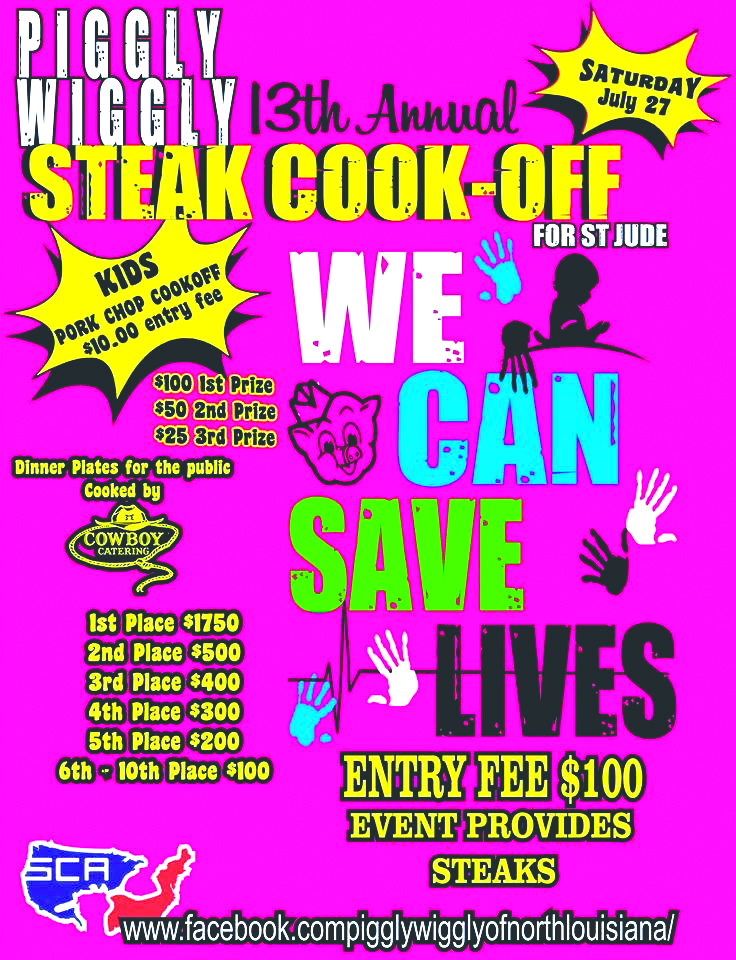 SPRINGHILL – Piggly Wiggly's Steak Cook-Off has been one of Springhill's biggest events for several years now.
It has grown from a small competition with only four participants, to over 80 in last year's competition.
All proceeds from this event go to St. Jude Children's Hospital, and since 2014 Piggly Wiggly has donated more than $63,000.
"Our goal this year is $30,000 but additional sponsors may help us to get $40,000 so that we can break the $100,000 mark," said event coordinator, Melissa Rudd. "We need the help of our community."