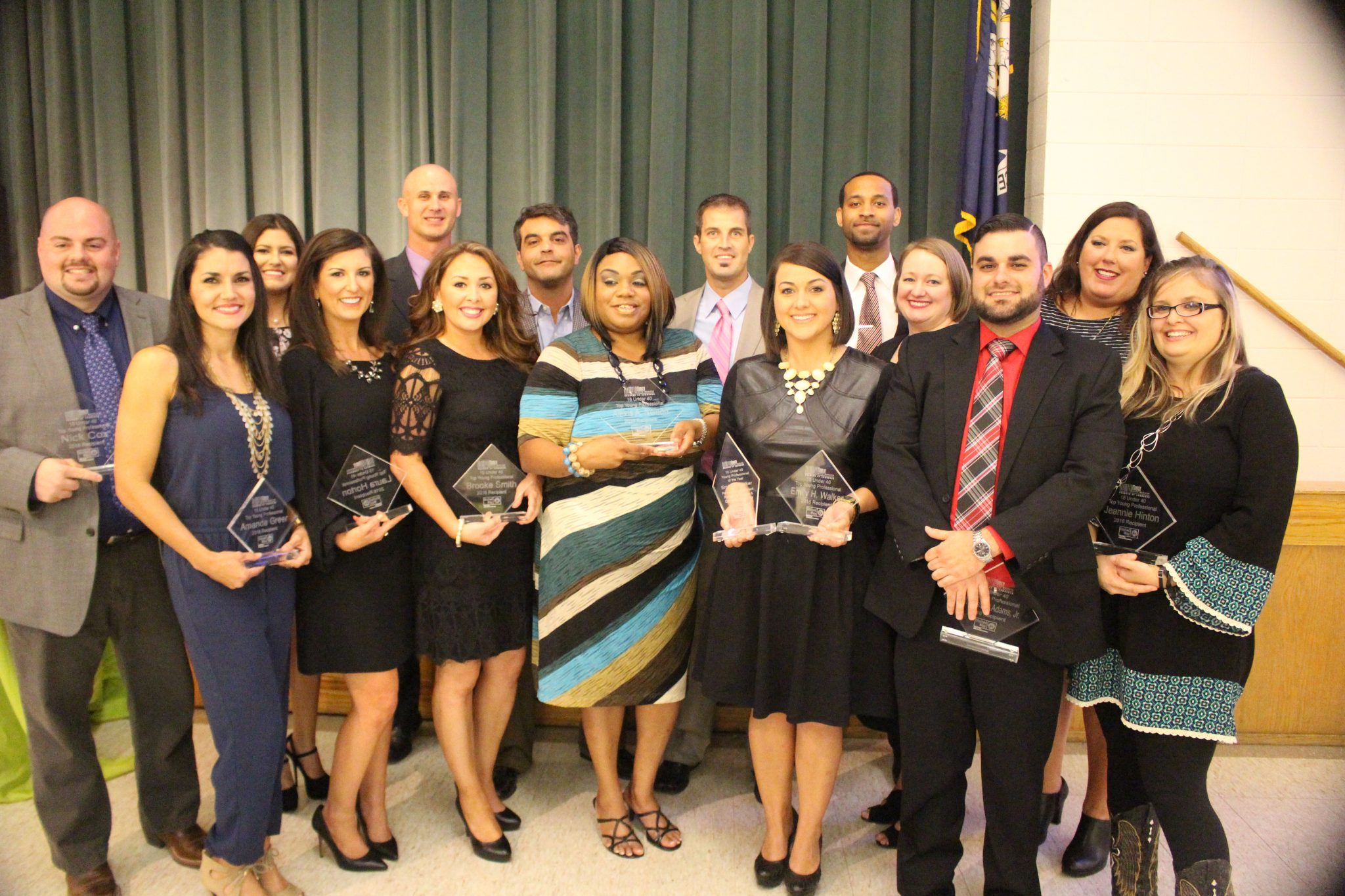 Success was the common theme for last night's 15 Under 40 awards banquet. In addition to being the topic for speaker Becky Wilson, event sponsors and organizers were proud of the seventh annual ceremony that celebrated Minden-South Webster Chamber of Commerce's esteemed professionals under 40 years old.
"Like you, my story is not over yet," Wilson told the award recipients. "But I have come to appreciate that the journey is worth more than the destination."
Wilson urged those in attendance to strive toward success and offered advice to accomplish that feat.
"Set goals, from small to large, short and long term," she said. "Even if you don't accomplish all of your goals – by attempting to – you have already gained. Without goals, you will not go anywhere."
She referenced scripture noting that 'with no vision, the people perish,' while cautioning that success is not measured in material possessions or in monetary wealth.
"Success is life changing, and life giving," Wilson said, suggesting that success happens when a person is a 'servant leader.' "Success is giving up meeting success in the eyes of others, and is thinking of yourself less."
Master of Ceremony Dr. Richard Campbell noted the 15 award recipients' volunteer service and many of their belief in God as a common theme.
"These professionals are an example not only to those who remain under 40, but for the rest of us as well," he said. "This award sets up higher expectations of the recipients. I know they can meet those; they have a can do attitude."
This year, Emily Walker was chosen as the Top Professional of the Year.
"I feel so blessed to live in this community," Walker said. "It is a great place to raise my son. It is easy to live here. I'm glad to be in a position to receive this honor."
Walker is described as a caring, generous, efficient, determined, well-organized, kind, and hardworking.
A graduate of Louisiana Tech University, she is a registered dietitian and has worked at Overton Brooks VA Medical Center for 10 years.
She is the current President of the Young Women's Service Club, an active member at North Acres Baptist Church and a volunteer for several community events.
Walker has taught Biology courses at Bossier Parish Community College, has written nutritional articles and is a former Got Milk? spokesperson. She received the 2016 Outstanding Dietitian of the Year Award, and President-Elect for the Louisiana Academy of Nutrition and Dietetics. She is wife to Barry Walker and proud mom of 7-year-old son, Brody.
Tuesday night's TG Company sponsored event was the first for new chamber president Stephanie Barnett and assistant C.J. Cheatham.
"I thought it was an overall success," Barnett said. "It wouldn't happen without the board, volunteers and of course the sponsors."
Terry Gardner, owner of TG Companies, has been the title sponsor consistently for the past seven years.
"This event is so important because it recognizes our future," Gardner said. "These young professionals will be decision makers and it's so important to honor their commitment to our community and express appreciation for them. Because of these young individuals, our community can continue to move forward. It's all about hoping and believing in the future."
Jeff Lee, chairman of the board, shared the views of Barnett and Gardner.
"Success doesn't happen on its own accord. It takes caring people who are committed to their community, and Minden has that in abundance," Lee said. "It is because of sponsors like the Chamber Champion, Citizens Bank, our title sponsor TG, and the many others who sponsor the chamber, that we can be successful and contribute to the community."
United Way of Northwest Louisiana is the award sponsor, and MBL Bank, Gibsland Bank & Trust and Richland State Bank are gold sponsors. Roma Italian Bistro was the dinner sponsor.
Lee said he is looking forward to continuing to see the awardees' continued work and efforts in the community.
The professionals recognized as 2016's outstanding young professional are Thomas B. Adams Jr., Wesley D. Chanler, Nick Cox, Serena Gray, Luke Guin, DPT, Laura Horton, Brooke Smith, Lucia Wood, Julie Blakeley, Alex Collins, Brandon D. Flournoy, Amanda Greer, Jeannie Hinton, Alexis A. Nelson and Emily H. Walker.