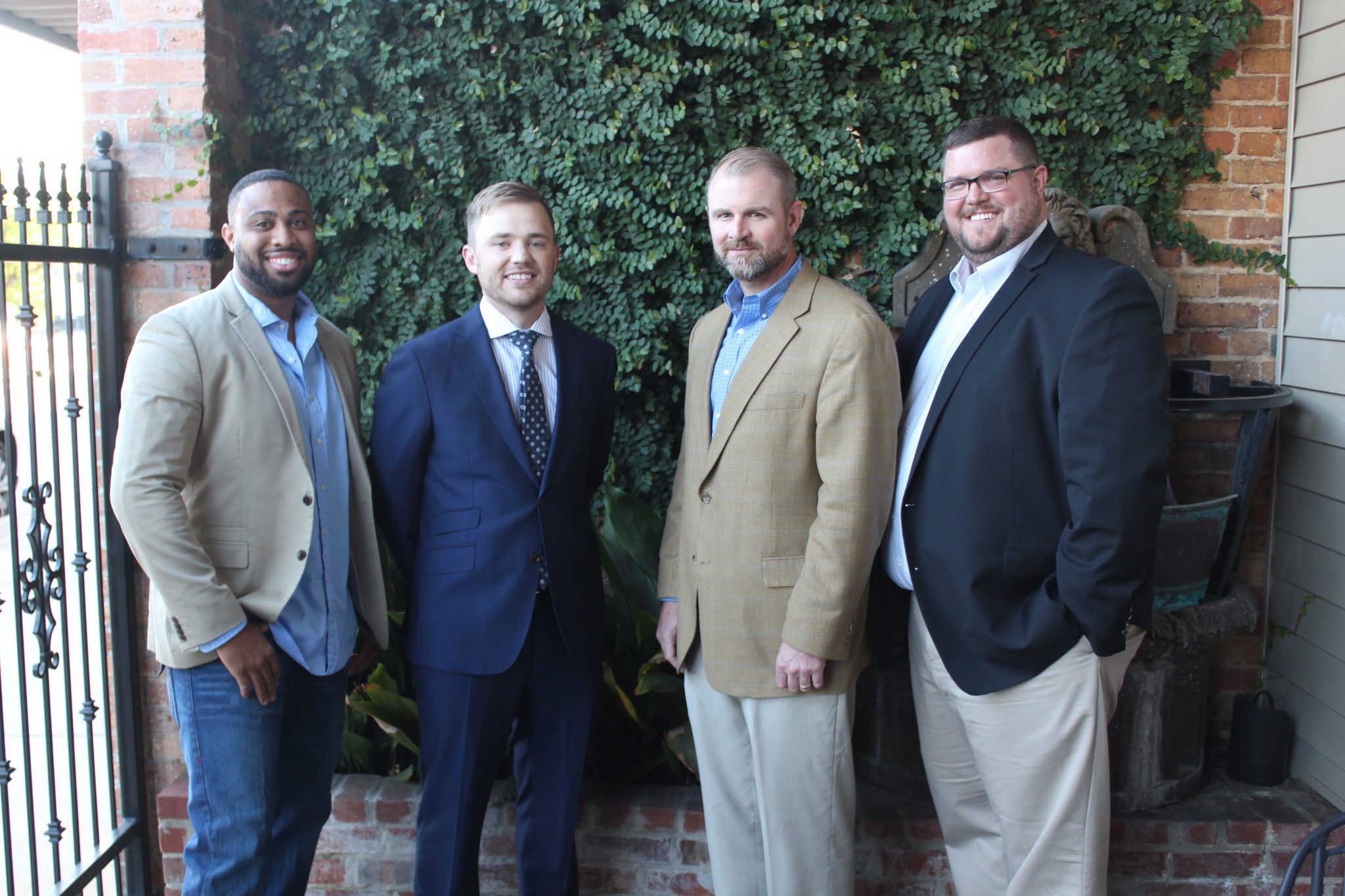 A VIP reception for the 15 Under 40 recipients was held at Orleans on Main in downtown Minden Thursday evening to allow the group to greet members of the community and each other.
The event was sponsored by Minden's Finest Storage. The recipients will be recognized at a gala, which is being presented by TG Companies for the seventh year, set for 6:30 p.m., Tuesday, Oct. 17, at the Minden Civic Center.
The deadline to purchase tickets is Friday. Recipients include, top photo, Cordarius Wayne of Wilson Orthopedics, Logan McConathy of Logan McConathy State Farm, Micah Hanson of Richland State Bank and Jake Chapman of Gibsland Bank and Trust. Middle photo, front row, Amber Huddleston of J.L. Jones Elementary and Initial Outfitters, Kacey Rhodes of All Star Fundraising and Rhodes Family Enterprises, back row, Dr. Stefan Lorincz of Louisiana Foot and Ankle Center, Jeff Rhodes of The Rhoman Group and All Star Fundraising and Joel Gray of Gibsland Bank and Trust. Bottom photo, front row, Sara Chreene of Central Elementary and KASO/KBEF Radio, Ashley Hooter of Lakeside Jr/Sr High School, back row, Tyrone Grider of Grider's Glass and Grider's Lawn Service, Bobby Igo III of the Webster Parish Sheriff's Office and David Daniels of TG Companies and Southern Sky Media. Not pictured is Dr. Cristal Kirby of ABC Pediatrics.