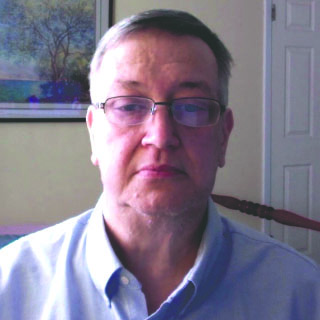 One of the amazing developments of the information age in which we live is the tremendous amount of research materials that are now available to a genealogical or historical researcher at a moment's notice. Records that once were housed in far-flung parts of our nation are now either available on the Internet or for sale through various forms of electronic media. Perhaps the most startling developments have been in the area of United States Census schedules. The Federal Census Schedules have always been one of the key starting points for anyone attempting to begin work on their family tree. In addition, to the historian they create a snapshot of a community, state or region at a particular moment in time. By examining several different years' Census Schedules for the same community, a historian can determine migration patterns, social and cultural development, and in the early years of the Census prior to 1880 trace the economic progress of an individual family. A later Census released to the public, the 1930 count, includes the unique question of whether or not the family owned a radio, giving another glimpse into the day-to-day life of Americans. The next release, the 1950 Census will come in 2022.
Prior to about twenty years ago, the standard form in which these Census Schedules were available was microfilm. The National Archives and a few private concerns offered these rolls of microfilm for sale to libraries or individuals, and also had a rental program. Unfortunately, the cost for small libraries and institutions to purchase those records was extremely high. For example, in 2004, to purchase the 1880 Census Schedule for Webster Parish along with the Index, called the Soundex, cost approximately $1900 from the National Archives. Each individual roll of microfilm sold for $34. The index was compiled alphabetically for the entire state, requiring the purchase of 55 Soundex rolls for Louisiana to obtain a complete index of names for Webster Parish. Large collections of Census schedules were limited to well-funded large libraries, such as the Shreve Memorial Library in Shreveport, which had a nearly complete set of Census Records and indexes. Within the last two decades, things have changed radically. Around the year 2000 a company named Heritage Quest began selling digitized images of the National Archive Census Schedule microfilm rolls on CD-ROM for $19.95. Later, both Family Treemaker and Genealogy.com began publishing the Census images for selected years on their web sites, making these schedules available to subscribers for an annual fee. Still, the problem of the workable index remained.
In May 2001, The Church of Jesus Christ of Latter Day Saints produced a new product that promised to turn the world of genealogical research on its ear. They began selling a set of about 50 CD-ROMs containing the entire 1880 Census for the United States including an index and search engine for $49.99. For a brief time, this was the "state of the art" in Census research. But as the usage of the Internet and the technology for digitizing images blossomed. The Census records made their entry to the Internet. Today, every citizen in the state of Louisiana can access the entire collection of United States Census Population schedules from 1790 through 1930 at their public libraries. The library version of Ancestry.com – which emerged as the power in the Internet genealogy field and absorbed the companies I mentioned above – is made available through the Louisiana State Library databases accessible in all public libraries. For a relatively small fee, home users can subscribe at various levels to the commercial version of Ancestry.com and in a few days do research sitting at their home computer that would have required hundreds of miles of travel and months of research.
You may well ask what this has to do with my usual theme of Echoes of Our Past. What follows today is an Echo of Our Past, a brief demographic profile of Minden in 1880 drawn from access to the United States Census schedules of 1880, accessed without ever leaving my home. According to the official count, Minden in 1880 had a total population of 1,203 people. Of that number, 576 residents, or 48%, were listed as being White; 502 persons, or 42%, were reported as Black; and 125, or just over 10%, were categorized as Mulatto. So in 1880, Minden, like Webster Parish, had a non-white majority. The population of Minden, which was less than 600 in 1850, had doubled in 30 years, even with the hardships of the Civil War and Reconstruction. In 1850, more than 10% of our town's residents had been born outside the United States and more than two-thirds of our citizens had been born outside the state of Louisiana. By 1880, those percentages had changed markedly. Nearly 60% of local residents in 1880 had been born in Louisiana, and fewer than 50 residents were not natives of the United States. Still, there was an interesting mix of foreign-born Mindenites. The Census schedules included natives from the following countries: 14 Englishmen; 14 Germans; 5 Frenchmen; 3 Russians; 3 Canadians; 2 Austrians; 2 Scotsmen; and 1 resident each from Ireland and Bohemia (today's Czech Republic.) These foreign born citizens were a vital part of the Minden community, in fact they filled a disproportionate number of leadership positions in our town. Mayor P. W. Paul had emigrated from the German State of Baden in 1867 and William Life of England, Christopher Chaffe of England, Frederick Moess of the German State of Wurttemberg, and Alfred Goodwill of England had all served or were serving on the Town Board of Aldermen. Among other present or former Aldermen were Black residents George Bowles and Eli Bobo. Bobo had come to Minden in 1865 with the Union occupation forces of the 61st Regiment of United States Colored Troops and remained after he was discharged from the army. The only area lacking in representation by either foreign-born residents or former slaves was the professions. Most immigrants made their living in trades or retail enterprises; none were Doctors or Lawyers although Eugenie Kokernot, a native of France made her living as the Music Instructor at the Minden Female College.
Examining these old census records gives you a picture of how many aspects of life in our community has changed. In those days of lower life expectancy, only 4 residents of Minden had passed their 70th birthday. Evidence that we were a growing country was shown as nearly 40% of the local population was under the age of 20. Surprisingly, since marriage often came at an earlier age in those years, there were no married individuals in Minden under the age of 20. The tradition of young marriage was stronger in the country as many teenage couples can be found in the rural areas of Webster Parish in 1880. In terms of the racial mores of the day, it was surprising to find two interracial couples listed on the Census records, both included one foreign born spouse in the union. The large number of persons listed as Mulatto were present as a legacy of the years of slavery, although a majority of those so described were under the age of 15, the number of years that had passed since the end of slavery in 1865.
To me the most fascinating aspect of these Census Schedules is the types of occupations and the number of individuals engaged in each in our town more than 120 years ago. By far the most common occupation listed in the Census was laborer as nearly 15% of the individuals in our town, or more than 20% of the adult population earned their keep from the sweat of their brow. Thirty-five residents were categorized as domestics while another 21 worked as cooks. In terms of retail trade six men owned retail grocery stores while another 15 were dealers in general merchandise and one was a dry goods merchant. These merchants employed 54 persons as either clerks or bookkeepers in their stores, all of them men. Also included in the local business community were a silversmith, two cotton buyers, a cattle trader, two printers, a jeweler, two photographers, a single barber, one building contractor, a dealer in hides, a butcher, and a baker, (but no candlestick maker.)
Among the professions there were six doctors, seven teachers, eight attorneys, three druggists, a dentist, one College President and a "horse doctor." There were four nurses that assisted the physicians. In the general category of trades were many skilled and unskilled workers including: a tinsmith, two teamsters, three wagon makers, 15 carpenters, two machinists, a carriage painter, seven blacksmiths, a telegraph operator and a telegraph repairman, a livery stable operator, two shoemakers, three house painters, two seamstresses, three washing ladies, and a cattle trader. A. J. Reynolds operated the local hotel and employed two waiters in the accompanying dining room. Seven residents of the town listed their livelihood as farming. Among the occupations that would be foreign to us today were four stagecoach drivers, a stagecoach builder, a bridge keeper and two steamboat crewmen. A noticeable difference in Minden then and Minden today was the presence of four retail liquor dealers in the community. To combat the evils of the saloons, only one full-time minister, W. H. McGee, Pastor of the Minden Baptist Church lived in the community. (While other churches were in operation their ministers either resided outside the town or worked at another trade for their living.)
So there you have a brief demographic profile of the population of Minden in 1880. Keep reading because as more and more records gain wide access, we will continue to learn those hidden secrets that make up other Echoes of Our Past.
Webster Parish Historian John Agan's column appears Tuesdays in the Minden Press-Herald