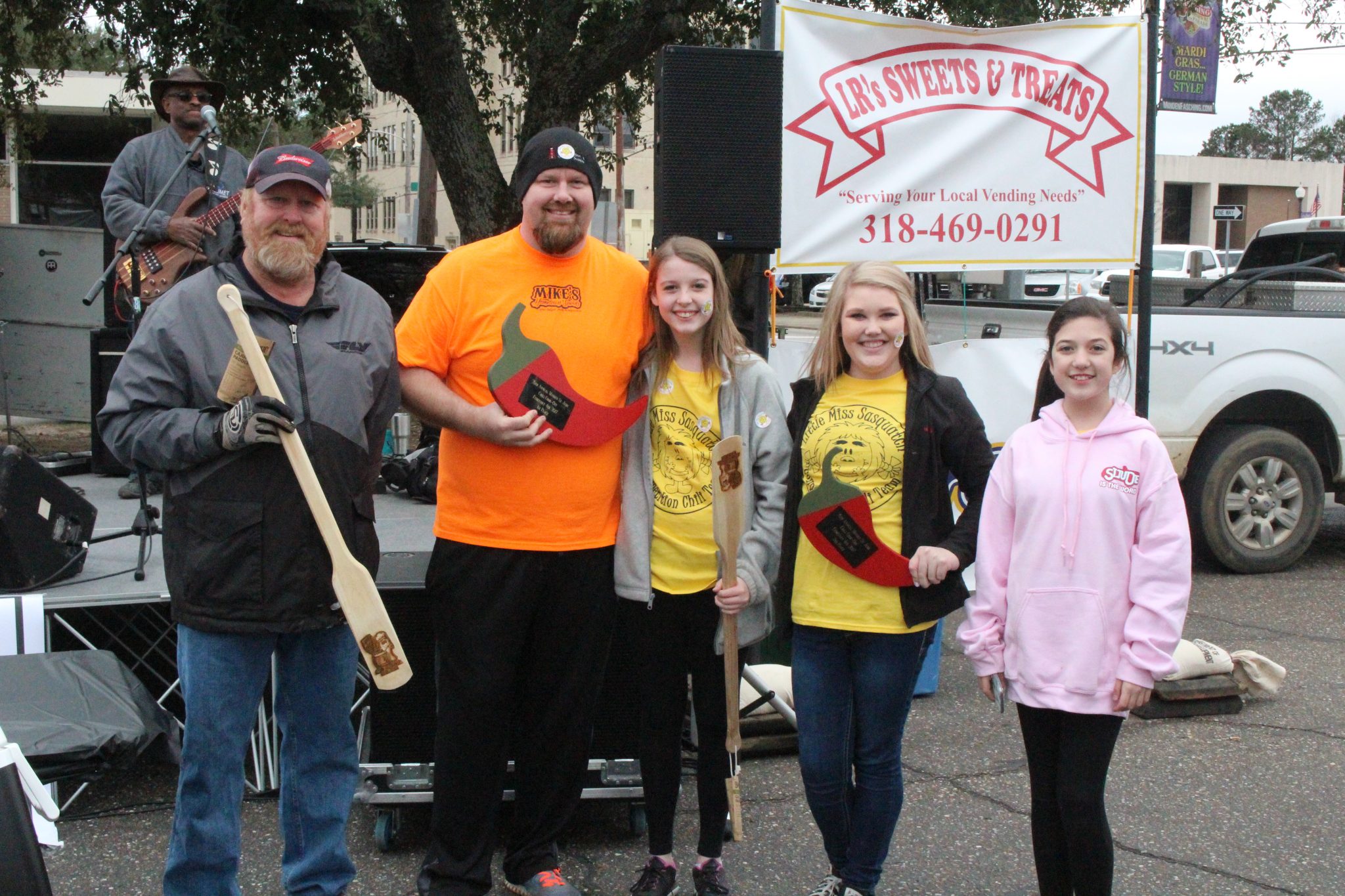 To some, it may have looked like home cooking.
The team of Michael and Mike Elshout, 2 Mike's Chili, took home first place in this year's St. Jude ChiliCook-Off.
The duo, who happen to make up the ownership of this year's Chili Cook-Off title sponsor, Mike's Hometown Spirits, were named best of the best after two rounds of blind taste testing by more than 25 judges.
The rest of the top five goes as follows: second place – Little Miss Sasquatch Chili (Sydney and Karlee Elshout, Sophie Rico), third place – Cosa Nostra (Chris Johnson), fourth place – Godfather Chili (Frank Piccolo and Reed McClendon), fifth place – Dog House Chili (Stewart Burson, Marcus Gibson and Donny Hart.)
The winner for Best in Show went to the Dream Team (Haley Knotts and Courtney Woodard) and the winner for people's choice was Global Chili (Hugh Wood and Bo Branch).
In years past, the contest was a sanctioned competitive cook-off, but event organizers opted out this year hoping to make the contest more of a local draw. Mindenites showed up in droves to support the 28 teams in this year's Cook-Off, resulting in $10,217 raised for St. Jude Children's Hospital, a $2,000 increase from 2016.