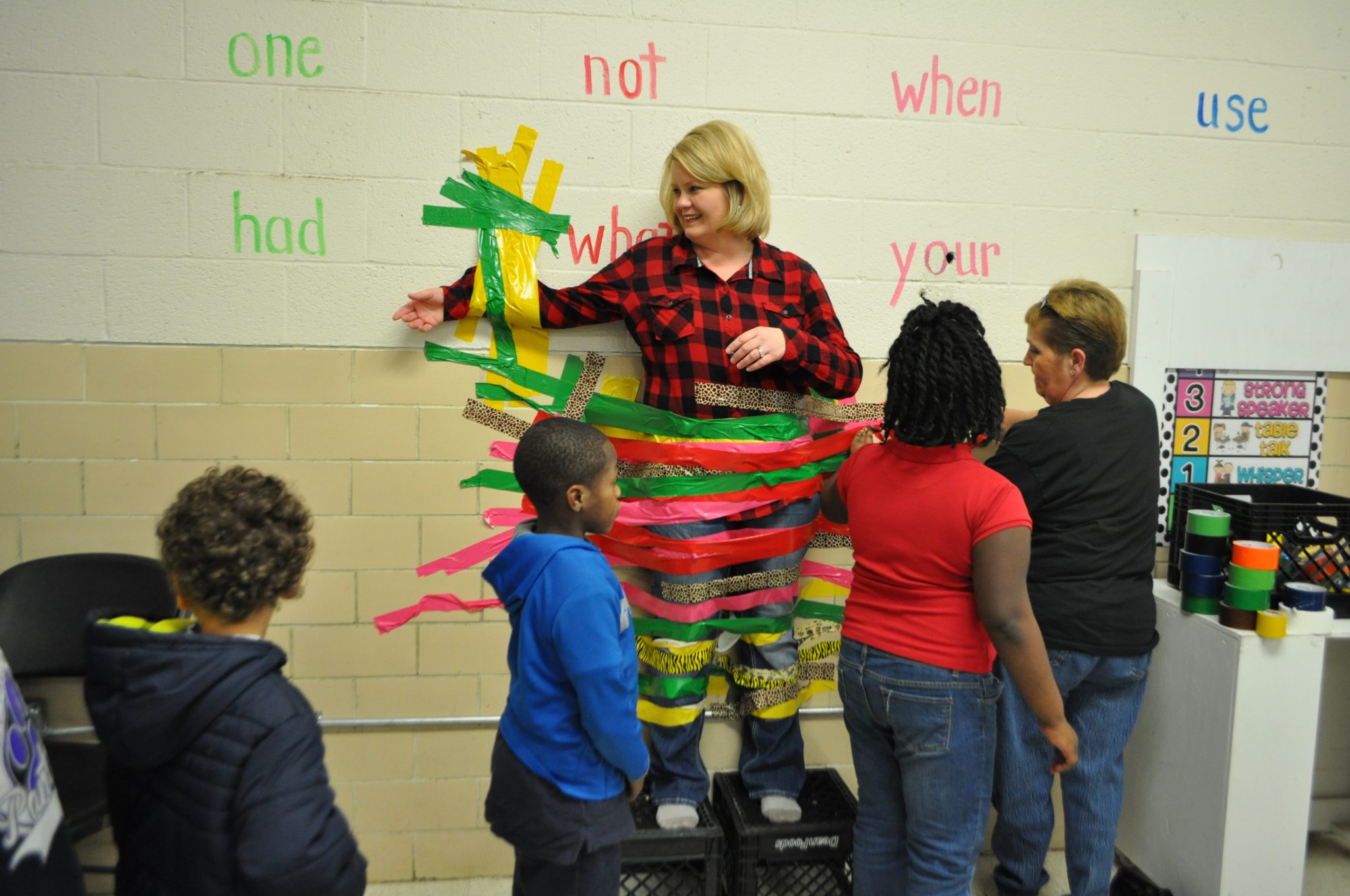 Webster Parish schools get competitive around the time of the Minden St. Jude auction, but the competition is for a good cause.
This year, schools raised a total of $137,265, beating the goal of $120,000.
Denny Finley, principal of Lakeside High School, said the real winners of the competitions are the children of St. Jude Children's Research Hospital. He said the students and faculty have fun raising money for the cause. Their school did silly competitions which included sumo wrestling, teachers getting their hair painted red, silly string and a host of other activities to raise money.
"We had an all-day event, and when we would hit a goal, one of the teachers would have to do something," he said.
"They did things from eating crickets to getting their hair painted. That's the great thing about our school. Just about every faculty member there is willing to do something like that. The teachers and the students work together so well, and I think if we keep that up, we'll keep raising more and more each year."
Several schools throughout the parish held fundraisers, from dress down days to taping teachers and principals to the wall. Students at J.L. Jones paid $1 each to buy a piece of duct tape and tape their principal, Michelle Finley, to the wall in the cafeteria. E.S. Richardson held a shopping day where students brought items to sell, and raised $2,000 from that alone.
Minden High School held an event Friday morning where students and faculty played games to raise money. They raised more than $10,000 for St. Jude.
Glenbrook's 4-H donated a birdhouse for the auction. The birdhouse was made by Glen Nelson and painted by fifth grader Sophie Spillers. The school raised more than $21,000 for St. Jude.