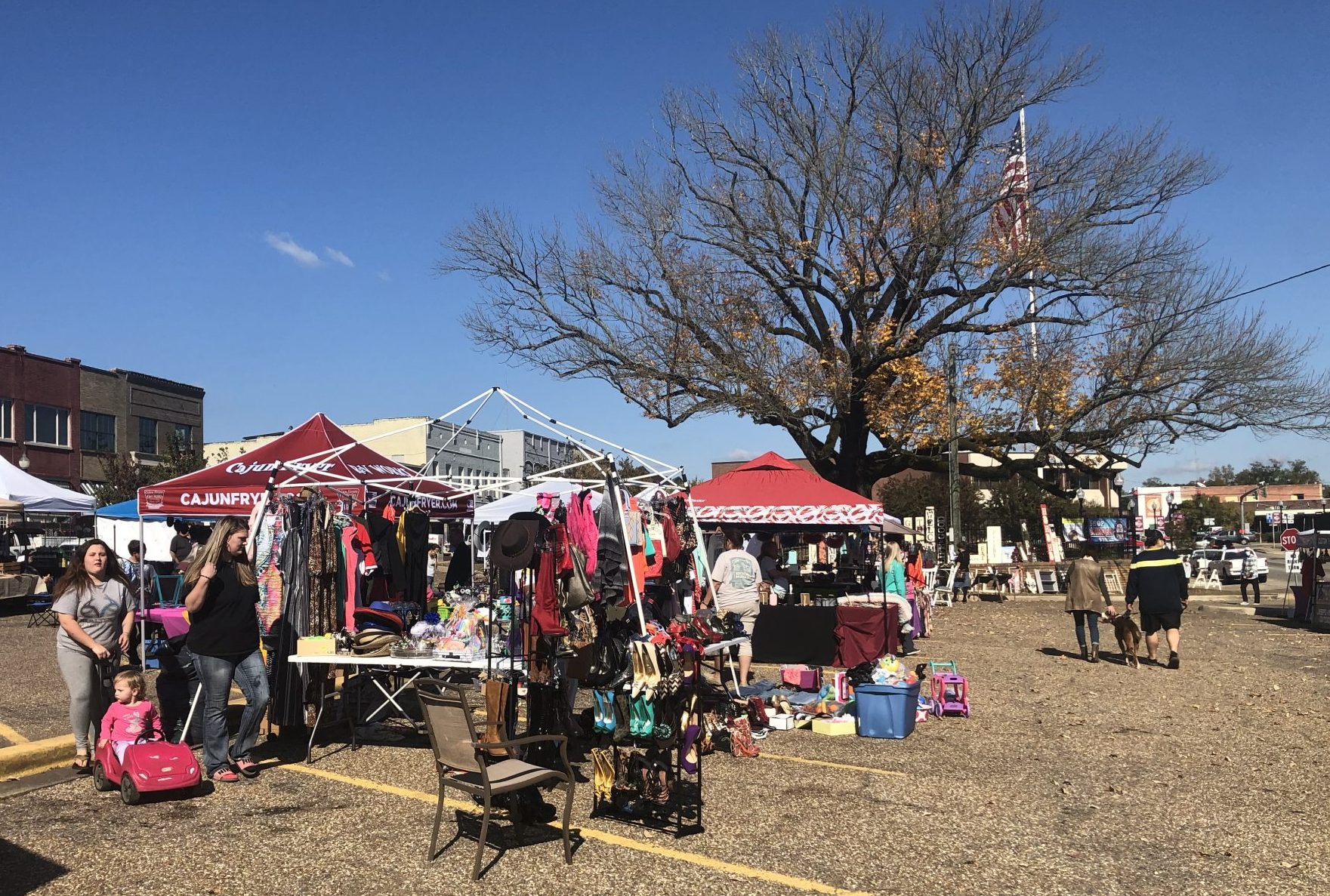 The 21st Annual Main to Main took place Friday.The weekend was met with excellent weather that allowed vendors and shoppers alike to enjoy the event comfortably as they went vendor to vendor seeing what each had in store.
"Our 21st Main to Main was a great success! All along the 45-mile route, beautiful weather brought out wonderful creative vendors and sellers," said Mahala Hutto Director of Minden Main Street.
Lasting from dawn to dusk each day, the Main to Main event ran along 50 mile route that runs from Main Street in Springhill, Louisiana, then down highway 371 south through the Main Streets of the small Webster Parish towns of Cullen, Sarepta, Cotton Valley, Couchwood to Dixie Inn onto Highway 80 on the Shreveport Road, through Downtown Minden then back south on 371 to the Sibley Road Flea Market, south through Sibley. Countless vendors were set up along the route offering antiques, clothes, food, and more.
Hutto also commented on the variety of places that people traveled from in order to attend the event as well as the fact that this year saw a higher number of young vendors taking advantage of the opportunity to show off their wares.
"Shoppers traveled from Dallas, TX, Jackson, MS, Eunice, LA, and El Derado, AR, all just for our event. This year we had a number of teenagers and young adults displaying their handcrafted wares. Thanks to everyone that attended," said Hutto.
The sponsors and the people who help make this event possible include Louisiana Main Street, Webster Parish Convention & Visitors Bureau, Springhill Chamber of Commerce and the Minden South Webster Chamber of Commerce.
Mayor Terry Gardner said of the event, "This weekend was definitely a tourist destination in Midland Louisiana. The weather was beautiful and all the shoppers seemed to have had an extremely good time, from shopping for very unique gifts and trying very tasty food vendors. All Minden citizens and outside travelers were very supportive of all the fundraising that took place during this event as well."