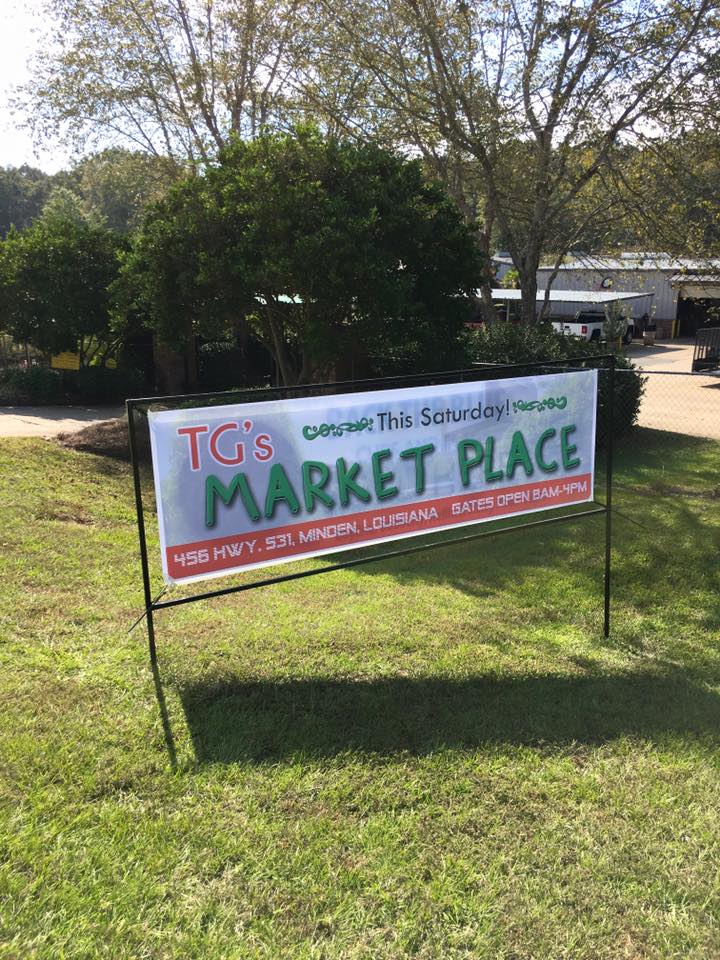 One businessman is continuing to grow opportunities for residents and businesses alike. Saturday, Oct. 29 a new venue for vendors and shoppers will be at TG's Garden and Gifts at 456 La. Hwy 531.
"This is something I've wanted to do for years," TG owner Terry Gardner said. "I love flea markets and when The Farm (of Cultural Crossroads) said they would no longer be offering a market opportunity, I wanted to make sure there were still options in the area."
Gardner said his facility on a major highway is perfect for hosting a market.
"We have concrete pads with covered spaces," he said. "And with it being on a main thoroughfare, it will be easy for out of town shoppers to find."
Gardner said he has advertised the event in the Shreveport market.
"It's all about bringing business to Minden," he said. "When people are here, we want to promote Minden as a whole. By passing out brochures and talking with visitors, we want them to visit other markets, retail shops, and restaurants while they are here. It's about having a Minden experience. That's what I want to help create."
Gardner's first market will be held this Saturday, with plans to bring the market back in the spring, when TG will increase their outdoor décor line of pottery and iron works.
This weekend, vendors will be selling fudge, artisan ink pens, jams and jellies, soaps, flea market and garage sale items.
TG will also be having a sale, with a flat of 36 pansies for $11.99 and concession items of hotdogs and cokes will also be available.
Vendor space is still available by calling TG at 377-6250. Gates to the market open at 8 a.m. and will close at 5 p.m.