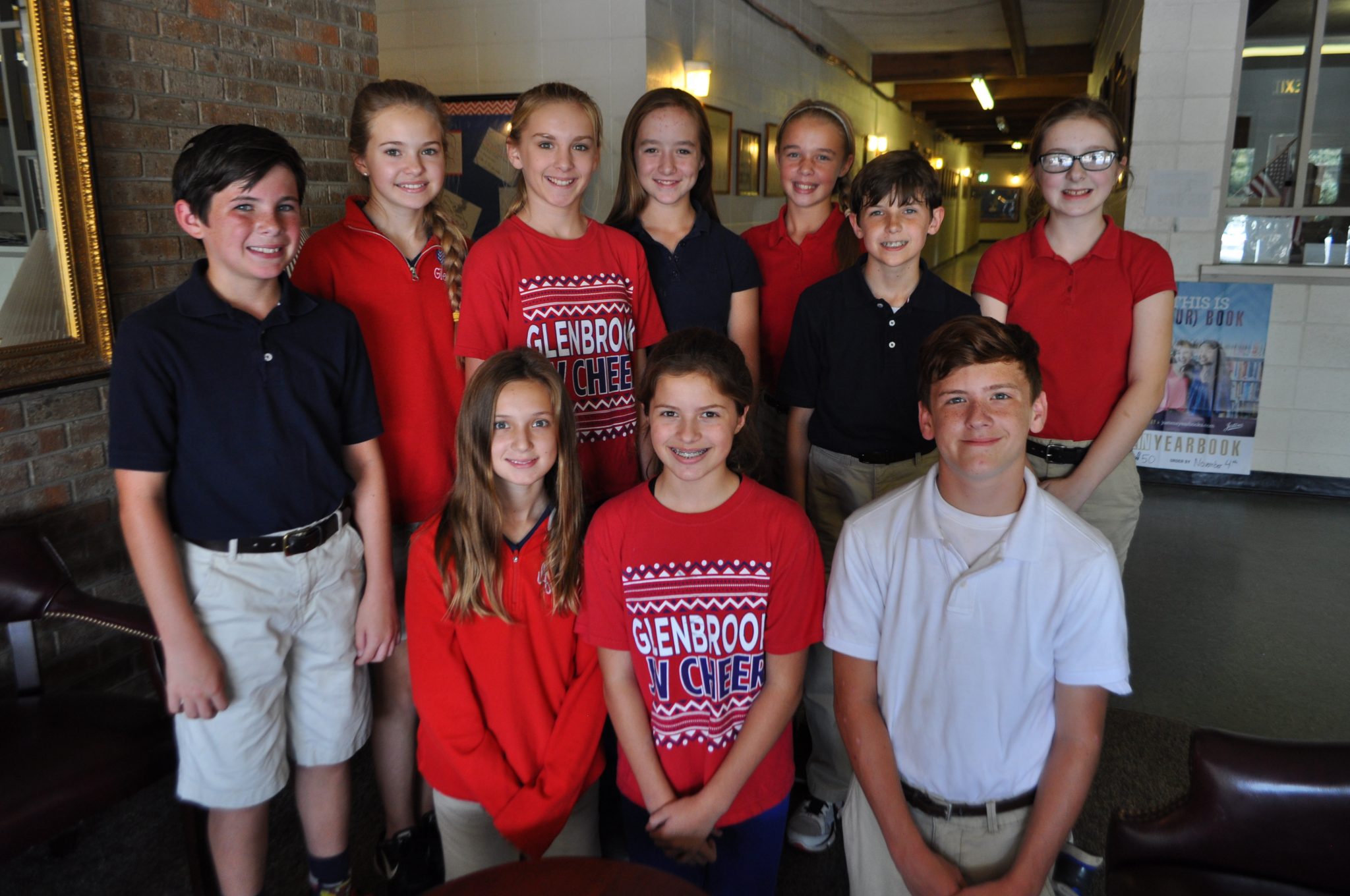 Ten seventh-grade students from Glenbrook School have scored high enough on state testing to participate in a program by Duke University.
English teacher Wayne Orr says their scores for the university's Talent Identification Program are based on test scores from the Aspire Test they took in the sixth grade. They will be given the opportunity to take the American College Test in February 2017, or they have the option to take the Scholastic Achievement Test.
"It's for seventh-grade students who are a little more gifted," he said. "Up until this past year, we gave the Stanford Achievement Test. Last year, they took the Aspire Test, which is aligned with the ACT test, which high school students take for admission to college."
Qualifying to take the test include Haley Self, Mallory Pesnell, Mary Evelyn King, Caylum Lewis, Rayne West, Lauren Still, Emma Earnhardt, Nick Mercer, Walker Gray and Brandon Klimkiewicz.
Gray says he's excited about the opportunity to take the college entrance exam.
"I didn't even know I did that well on the Aspire Test, honestly," he said. "I think it's pretty awesome. I scored exceeding in just about everything except writing, and in writing I had ready."
Students were tested in English Language Arts, mathematics, reading and science. Gray says he intended to take the ACT whether he qualified or not.
"I know I haven't taken any algebra yet, but I want to give it a shot and see what I get," he said. "It may be a little bit hard, but I'll give it a shot, and I'll have the experience."
Students will take the ACT at Minden High School or Caddo Middle Magnet School in Shreveport.
Glenbrook has been participating in the TIP program for at least 20 years, Orr said.
He explained that students taking standardized testing in the southern states must score 95 percent or higher on the ACT. If students score at least 95 percent, then they are recognized at the end of the school year in a state recognition ceremony at Northwestern University in Natchitoches. If they score higher than the state recognition requirements, students are recognized in a national ceremony at Duke University.
Last year, five seventh-graders qualified to enter the TIP program, but only two qualified for the state recognition ceremony. One of those two students was invited to attend Duke's summer studies program.
Orr says during their academic awards program in May, the students who participated in the Duke TIP program are recognized.